Questrade DRIP: the Pros and Cons in 2023
Questrade Dividend Reinvestment Plans (DRIP) should be on your investment radar if you invest in stocks or Exchange Traded Funds (ETF). The reason is simple: a Questrade DRIP lets you reinvest your dividends in your ETF or in your stocks and the setup is simple and straightforward. Any inconveniences are, in our consideration, minor. Let's break down what you need to know about DRIPs and how Questrade can help you build an easy to manage passive investment plan.
DRIP investing: how does it work?
The best thing about a DRIP is that it reinvests dividends. Dividends are a good indicator that your investment is growing because it represents a shareholder's portion of a company's profit or cash flow. It means that the company you invested in has turned a profit and decided to distribute it among the shareholders. Dividends are also known as income.
The concept of a DRIP is simple. With a DRIP, you reinvest the dividends of your investment back into the same EFT, stock, or series of securities. You buy more of the investment and it hopefully grows again, but this time you have more shares in it. You take the income portion of your investment and reinvest it again.
Let's consider a basic example of reinvesting dividends:
You buy $10,000 in a stock with a share price of $10. You now own 1,000 shares of the company. If the stock pays a dividend of 50 cents, you will earn $500 for 1,000 shares.
You can take the $500 you earned and reinvest it in the stock. If the price per share goes up and the dividend payment increases, you will continue to build wealth. That is what can happen because of compounding.
The Power Behind Compounding
One of the great features of dividend reinvestment is compounding. When you continue to reinvest, you increase your investment as well as the potential future dividends: the more shares you hold, the greater your dividend. As a result, each reinvestment is slightly larger than the last last.
For instance, let's say you own 100 shares of securities that yield 2.5% on a $40 per share stock price. The dividend is paid each quarter. That means, you will receive a dividend of $1.00 per share annually, or a 25 cents per share dividend paid each quarter.
The following summary shows how your dividends, when reinvested, can increase after a year:
Quarter One Income $25.00 = $4,025.00 invested
Quarter Two Income $25.16 = $4,050.16 invested
Quarter Three Income $25.31 = $4,075.47 invested
Quarter Four Income $25.47 = $4,100.94 invested.
Why Choose a Questrade DRIP Account?
You may ask why you should join a dividend reinvestment plan when you can just reinvest stock dividends on your own. First, you may need an online broker to access some DRIPs. Second, investing with an established online broker like Questrade has additional benefits.
A Questrade DRIP is a an easy passive investment
Questrade likens it to setting it and forgetting it. When you set up your Questrade DRIP and you choose what you want to invest in, any subsequent reinvestment is automatic. If you were to reinvest your dividends by yourself, you have to be more active in your investment. It can take up more of your time.
Questrade DRIP have no commission fees
Questrade doesn't charge any commission fees when it reinvests your dividends. It doesn't matter if your DRIP invests in a stock or ETF. This is really important since commissions and fees eat away at your investment's return. Paying less fees is important, and that is why online brokers and robo-advisors are gaining popularity. With a Questrade DRIP, you keep more of your money for reinvestment because you don't pay any commission.
Questrade DRIPS: what is good about them
A DRIP can benefit anybody. You know your investment style and your risk tolerance and if you already like ETFs and passive investing, you might want a DRIP. Here are some things to keep in mind when considering a Questrade DRIP.
Questrade has five different categories of ETF portfolios to choose from
Questrade states that it will let you create a DRIP for any of its ETFs. Questrade has five categories of ETFs to choose from. The Questrade ETF categories are: Aggressive, Growth, Balanced, Income, and Conservative. Each one caters to a different investment style and you should know your risk tolerance before choosing any of these ETFs. In fact, when you click on the category tabs, there is a short description of who would be most comfortable with that ETF investment style.
Questrade ETFs have a reasonable Management Expense Ratio
If you decide to invest in a Questrade ETF, you should look at its Management Expense Ratio (MER). The MER is the amount of money that the online brokerage company takes out of the ETF portfolio to pay its staff and other expenses. It is the annual expenses shown as a percentage of the fund's assets. True, Questrade DRIPs have no commissions, but the ETF you reinvest in certainly does. Across the five ETF categories, the MER ranges from 0.12% to 0.14%. That means that all of the ETF's expenses add up to less than 1% of its assets. While it is not zero, it is still low compared to some ETFs and mutual funds. However, it is higher than the MER for most of the Wealthsimple ETFs we looked at.
A Questrade DRIP is easy to set up
You can set up a Questrade DRIP on a single stock, ETF or select all securities to cover everything. It is all done online and it is free to enroll. You will need to download a form and fill it out with your account information, your signature, and of course, the stock symbol, company name, and the name of the exchange where the shares are traded. It is a one page document and it lists all the terms and conditions. For a financial document, it is pretty short and sweet.
Enroll your DRIP in Canadian or US dollar positions
You can select a Questrade DRIP in only one currency. However, if you want to have positions in USD, you only have to set up a second DRIP for that currency. You can do that at the time of your first USD transaction.
Questrade DRIPs: what are the inconveniences
Now that you see the benefits of a Questrade DRIP, you may want to know if there are any inconveniences. After all, you still need to weigh the good and bad when making investment decisions. These aspects of the Questrade DRIP are not necessarily deal-breakers, but are worth your consideration.
You cannot invest in fractional shares
Fractional shares, and Canadian Deposit Receipts (CDR) are gaining popularity because they allow you to own a portion, or a fraction, of a very expensive share. While the Questrade DRIP allows you to reinvest in almost any ETF or stock, it will not reinvest in a fraction of a share. Let's say that you decided to open a DRIP for stock ABC. You have $100 in dividends to reinvest and a share of stock ABC is $13. Your $100 will buy another 7 shares, but the approximately $9 leftover will sit in your cash account.
Re-enrolling your single equity DRIP
It may be convenient that, if you set up a DRIP on your ETF, when you exit the ETF, the DRIP automatically closes. However, when you set up a DRIP on a single equity, when you sell all your shares, the DRIP will close. If you turn around and buy the same stock again, you have to re-enroll the DRIP for that equity. For some, this is a minor inconvenience. It should be noted that if you select a DRIP for all shares and then sell your position in one share, the DRIP doesn't close. If you buy the same stock again, it automatically enrolls in the DRIP.
Questrade ETF fees are not the lowest
Sure, we mentioned that the MER fees were moderate. While your DRIP is a great way to increase your holdings without incurring any commission, you are still investing in an ETF with MER fees, and those fees will take away from your overall investment return. As stated earlier, the range is 0.12% – 0.14%. It is not the lowest in the industry and that is something to consider.
In the end, a Questrade DRIP is a mostly convenient way to reinvest your dividends commission free. Questrade has a really easy to navigate site, and they've made the DRIP enrollment process very straightforward and easy. If you want to capture a type of compounding interest mechanism for your ETF or stocks, a Questrade DRIP merits some consideration.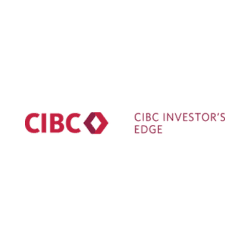 CIBC Investor's Edge
common.offerSelectedFields.transactionFeesPromotion:
$5.95 for students
$4.95 if more than 150 trades/quarter
Free online trading for young investors 18-24, $0 per online stock and ETF trade. No annual fees. No minimum balance required.
Get cash back when you open a new Investor's Edge account by applying at your local Banking Centre and transfer funds from outside CIBC to your new account to get cash back. Terms and conditions apply.
100 free trades and up to $4,500 cash back