The 10 Best Real Estate Investing Blogs in Canada For 2022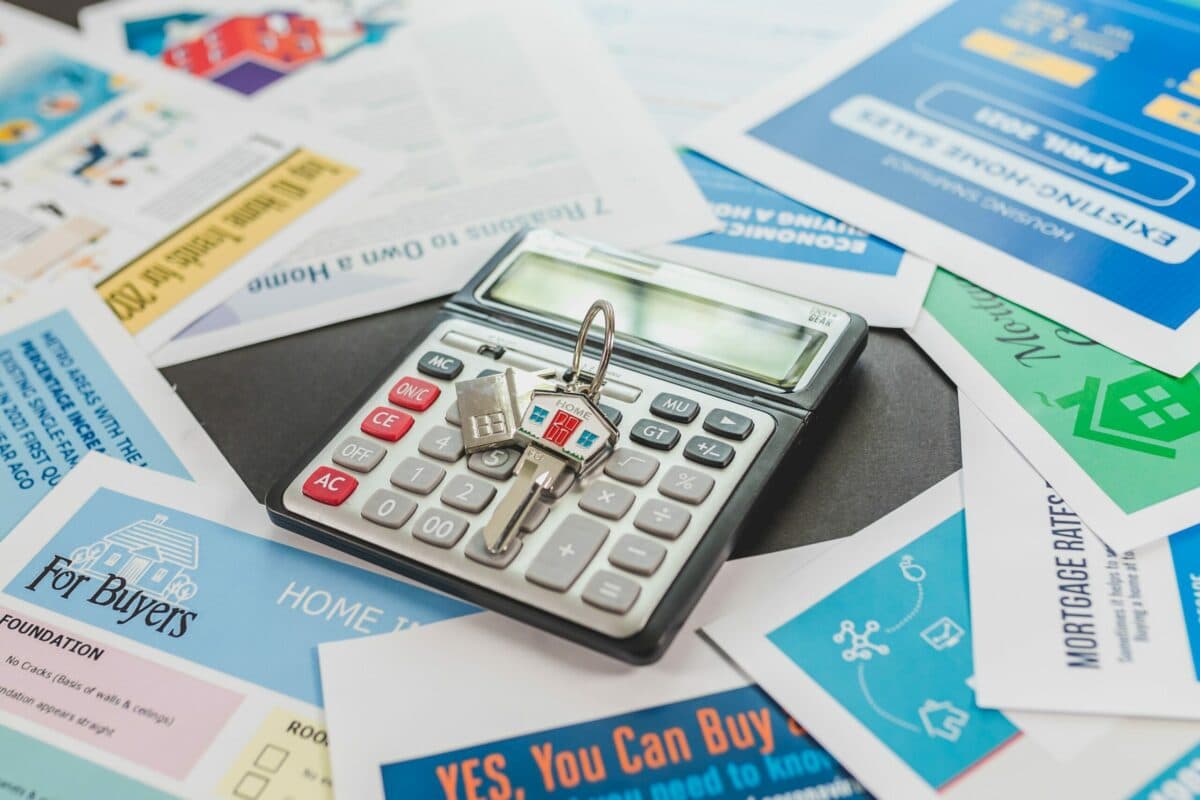 Canadians are heavily invested in real estate. It's a lucrative investment option that offers great returns. Both new and old investors search the web for the latest hacks, mortgage rates, and real estate deals but not all blogs are reliable.
In this article, we'll highlight the 10 best real estate investing blogs in Canada for 2022. We compared a number of blogs and selected websites that offer true information and are suitable for Canadians.
Let's have a look:
1. The Real Estate Renegades
If we had to pick the best real estate investing blog in Canada, we'll choose The Real Estate Renegades. Don't let the boring layout fool you; this blog is highly informative and caters to both new and old investors. You can sign up for free investing classes and learn more about real estate. à
Those who want more can even sign up for a newsletter. It's sent every week and covers the latest happenings and new pieces the blog has to offer. The blog focuses on a variety of real estate topics including commercial investing, flipping, and residential investing. There is also a huge section on rental properties including student rentals.
2. Mr. Hamilton
Mr. Hamilton is a real estate business with a blog section that caters to investors and provides some interesting data. Unlike some other real estate blogs in Canada, this one has a very light tone. This makes their blogs very easy to read.
The face of the company is Erwin Szeto, a well-known real estate agent who even made it to Hamilton's Top 40 Under 40 list. On this blog, you will find an eBook by Szeto and articles written mostly by his team members. You will even find some blogs that talk about Mr. Hamilton and their performance over the years.
The blog section is usually updated once a week. Also, those who do not enjoy reading can sign up for their podcast, hosted by Szeto. He covers a variety of topics on the podcast and often has other industry experts join to share their experiences. You can even sign up for Mr. Hamilton's newsletters to get the latest on their investing videos, podcasts, and articles.
3. Nawar Naji
This real estate blog is very different as it's not about investing in the right property, but about making your home better and adding value to it. It can be a great blog for people who are into flipping and need tips on how to help homes sell faster and at a better rate.
The Nawar Naji blog is operated by Nawar Naji and his team. Naji is a real estate entrepreneur, with a Bachelor of Engineering degree from McMaster University, who excels in renovations, construction, and conversions. Most articles are short but contain valuable insights. 
[Offer productType="Mortgage" api_id="61b37e15dc2c4f7766a6cfff" id="143095″]
4. Barry C. McGuire
Barry C. McGuire is a real estate lawyer, investor, and teacher running the Barry C. McGuire blog. New investors can go through freebies including an investing guide that answers all questions a new investor may have about the Canadian real estate market. There is also a podcast that offers valuable advice on investing in Canada.
McGuire has mainly worked in Alberta, however, he often has guests that talk about the larger Canadian market. He shares anecdotes and talks about his 50+ years of experience as a real estate attorney.
5. Real Estate Tax Tips
The Real Estate Tax Tips blog is both interesting and exciting as it covers topics that very few real estate blogs in Canada do. On this blog, you will find all there is to know about real estate taxation. Expect to get answers to all your questions including the types of taxes you'll pay when you purchase a house, how you can pay less taxes, and the difference between a tax deduction and a tax credit.
The writer does an excellent job of explaining complex topics in plain English. We suggest that you sign up for the newsletter as it will give you access to more resources including a chance to attend webinars hosted by experts.
6. Multi Family Investing Canada
Interested in investing in a multi family property? Have a look at the Multi Family Investing Canada blog. Their blog section is very unique. It doesn't contain boring and long blogs but interesting anecdotes from other experts and investors.
There are no written blogs here, but videos that are between 5 and 25 minutes long. These videos are hosted by Pierre-Paul Turgeon, Canada's leading real estate insider who shares his knowledge and often invites guests to talk about their experiences.
7. Buttonwood Property Management
The Buttonwood Property Management blog doesn't stick to a single topic but discusses everything from renting a property to saving taxes to legal aspects of owning property in Canada. Their posts are short and very informative. The blog has been featured in the likes of Forbes and Entrepreneur and gets about 50,000 hits per month. It mainly focuses on property management and aims to provide industry trends and best practices to help investors to help them make the right decision.
READ MORE: The Ultimate Guide to Mortgage Renewal in Canada for 2022
8. Buy Properly
Here's another real estate investing blog that caters to a wide audience. The Buy Properly blog publishes short pieces such as tips on buying the right property, ways to reduce the risk, and how to save tax money. On this blog, you will also find real life examples and stats that can help you understand the current scenario and make the right call.
9. Canadian Real Estate Wealth
The Canadian Real Estate Wealth blog is an online magazine that does a very good job of writing about the latest real estate news. Moreover, it also provides expert advice and covers a variety of topics including property tax, rental property, and construction. Articles are very detailed and informative. We also liked the fact that it focuses on the whole country and not a single province.
10. Emily Jones
Last on the list is the Emily Jones Real Estate blog. The blog offers monthly real estate market reports that cover all the happenings and can be a great way to stay up-to-date. The blog is updated regularly and the articles are very short. Moreover, the blog also highlights available properties, making it a good option for people who are on a lookout to buy real estate.