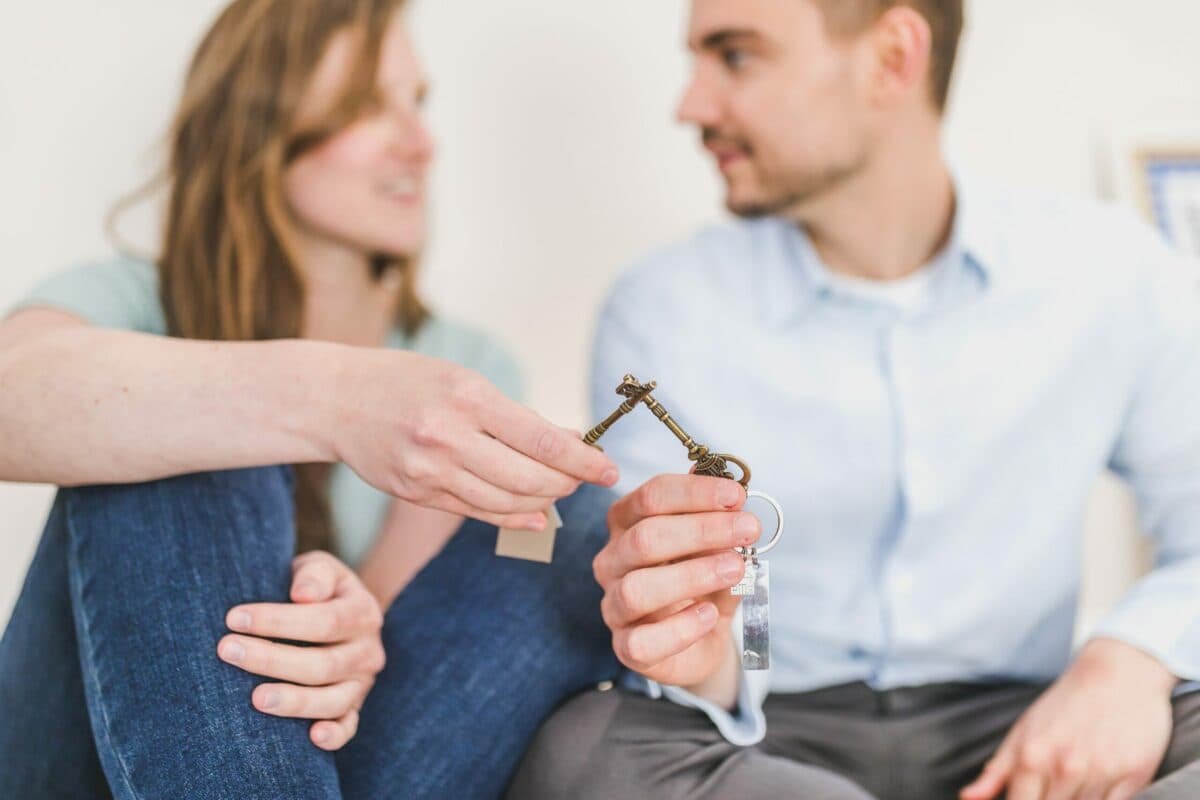 Is your mortgage coming up for renewal soon? Then you'll want to read this article. This is our ultimate guide to mortgage renewal in Canada for this year. We go over everything you need to know in choosing the mortgage option that's best for you.
What is there to know? There is a lot to look at, way more than just a lower interest rate. We'll cover what you need to do today to get ready for your mortgage renewal, why you should think about your financial goals and situation, and how to understand your mortgage renewal notice, among other things.
Get ready when your mortgage is coming up for renewal
When you're 120 days away from your mortgage renewal date, it's the perfect time to start looking into mortgage renewal options. That is four months to get everything in order.
Why not wait a bit longer? If you're like most Canadians, rising rates and inflation are stressing you out. What you want to avoid is wait until right before your mortgage renewal date, sign whatever your existing lender offers at the moment and renew with them without a second thought. Your mortgage is most likely the single biggest debt of your lifetime, so you'll want to give it the attention that it deserves.
[Offer productType="Mortgage" api_id="61b37e15dc2c4f7766a6cfff"]
The mortgage renewal magic number is 120
Why is 120 the magic number? Because it's the time window to secure a rate with another lender without incurring a mortgage penalty for switching lenders. Check your existing mortgage agreement. You might be locked in to a shorter or longer period.
In some instances, it makes sense to break your mortgage early. For example, if you're in a rising interest environment. By breaking your mortgage early you'll be able to lock in a much lower mortgage rate for the next 5 years and pay a pretty minimal mortgage penalty since you're close to being at the end of your term. In most other cases, it doesn't make sense to break early and you'll want to wait until you're 120 days out from your renewal date to avoid the penalty all together.
Sometimes your existing lender will send you an early renewal notice. You might receive it as soon as 6 months early. If that's the case, it would still be a good idea to wait before renewing. Use this time to shop for a new lender. Then, when you're 120 days from your mortgage renewal date, you can compare these offers to what your existing lender is willing to do to keep you from switching.
Another option is to do some personal planning. Take those extra months to think about your wealth-building plans and goals in the next 5 to 10 years. Try to align your new mortgage to your long-term goals.
Think about your financial goals and financial situation
If you're like the typical Canadian and signed up for a 5-year mortgage term, it's important to realize that 5 years is a long time. A lot can change in 5 years. That's why 120 days ahead of your mortgage renewal date is the perfect time to think about your financial goals and financial situation, both short-term and long-term.
If you still owe a somewhat big amount to your lender, you might want to focus on bringing it down before the renewal date. If prepayments are allowed, try making higer payments each month or a lump sum payment per year. Some lenders let you pay up to 25% of your debt (per year) this way. Having a smaller debt will ensure you don't go into mortgage default when you go from a 2% to a 6% mortgage rate! You should also calculate how much your new payments will be and try to adjust your budget accordingly.
If your goal is to buy a rental property for passive income or inflation protection, you might choose a mortgage with a home equity line of credit or HELOC. Buying a rental property requires at least a 20 percent down payment. Savings a down payment of that size can take quite a while. However, if you already have substantial equity in your primary residence, you might be able to do it.
This is why it's so important to review your goals, both short-term and long-term, to ensure that the next mortgage you choose will work for you, not only in the next 6 months, but in the next 5 years and beyond as well.
Personal and professional life
Your life could be a lot different than when you first took out your mortgage. You may have bought a condo and been single. However, when your mortgage is coming up for renewal, you may be married and thinking of moving to a bigger place to accommodate a growing family. Do you want to sell the condo and put that money towards the down payment for a house? Can you afford to pay both and find tenants for the condo?
It doesn't have to be relationships. You might have switched from being an employee to being self-employed and vice-versa. You might have bought a rental property. All of these can impact your mortgage renewal in different ways.
If you've received a significant pay raise at work, you might consider putting some or most of it towards your mortgage. If that's the case, you'll want a mortgage that is flexible and lets you make extra payments through the year without incurring a penalty. Not all mortgages let you do that, so you'll want to choose one that lets you do it.
If you're self-employed, you might want a mortgage that has more flexible payment terms. Some mortgages come with a feature that lets you skip a mortgage payment in the future without incurring a mortgage penalty. Or you might take out a mortgage like the Manulife One that offers flexible payments. But be aware that interest rates will be a little bit higher.
Understanding your mortgage renewal notice
Most mortgage lenders in Canada are federally regulated. This includes the banks and so-called monoline lenders or non-bank lenders. The only lenders who aren't federally regulated tend to be credit unions, which are usually provincially regulated.
If you're with a federally regulated lender, your existing lender has an obligation to send you a mortgage renewal notice a minimum of 21 days before the end of your mortgage term. That almost always happens. However, if your lender is choosing not to renew your mortgage for whatever reason, they also have to inform you in writing at least 21 days before the end of your mortgage term of that.
If your lender is letting you renew with them, your mortgage renewal notice has important information. Key information should include your mortgage balance at renewal and the mortgage rate(s) you're being offered at renewal and the term. The notice should inform you that the mortgage rates offered are guaranteed not to increase until your renewal date.
You don't want to wait until 21 days before your renewal date to start looking into options. When you do that, you won't have enough time to switch mortgage lenders without incurring a penalty. That's because it takes about a month to switch mortgage lenders at a minimum. It's a better idea to give yourself as much time as possible, as if there are any delays in the mortgage switchover happening, your existing lender might try to automatically renew you into a 5-year mortgage term.
Switching mortgage lenders
Nowadays, Canadians are shopping for their mortgage and many of them have to turn to non bank lenders to get qualified. If you've taken the time to review all your mortgage options and you made the educated decision to switch lenders, that's great. Kudos to you for taking the time to do that!
When switching mortgage lenders, the process is similar to the application process when you first applied for a mortgage. You'll need to complete a mortgage application and provide income and property documents. This is pretty easy and isn't that time consuming. Your mortgage broker will guide you through the process. Don't have a broker yet? Start by exploring mortage lenders' offers. Some lenders also give you their lowest rate up front and online, like Nesto.
Pay attention to details
There may be some costs involved in switching your mortgage to another lender. If you have a standard mortgage, usually there are no costs to switch lenders, besides a nominal fee for the transfer statement from your existing lender. However, if you have a collateral mortgage, that's when there can be additional expenses. We'll discuss that more below.
Usually, you won't need an appraisal when switching mortgage providers, but sometimes it's required. If it is, you'll want to know who is responsible for the cost. Often, the lender might cover the expense of an appraisal, assuming that you move forward with the mortgage with them.
If you have an insured mortgage, you can transfer the mortgage default insurance to the new lender. Make sure to tell your new lender that your already have the insurance on your property. If your mortgage professional isn't aware of that, they might inadvertently transfer your mortgage without the insurance. You could end up paying higher mortgage rates than you need to or buying new insurance.
As mentioned above, if you have a collateral mortgage, there may be additional expenses in switching your mortgage. A collateral mortgage is one that lets you borrow equity from your home. However, if you're not planning to do that, you won't get any benefit from this product. Sadly, there are some lenders out there that register all of their mortgage as collateral charge, even if you aren't taking out a home equity line of credit. This will make it more costly for you to switch lenders at renewal.
If you have a collateral mortgage, you may need to pay additional legal fees to switch mortgage lenders. However, many lenders these days allow you to do what's called a "collateral transfer." This lets you secure better rates than if you were refinancing your mortgage. The same lenders may also be willing to cover the extra legal costs of switching your mortgage as well.
How long does it take to switch lenders?
In terms of timing, the process of switching over your mortgage can take a minimum of 4 weeks. However, it's better to give yourself at least 6 weeks, in case anything unanticipated comes up or things end up being slower than anticipated.
The reason that you need at least 4 weeks is that it takes about 2 weeks for the mortgage approval to take place. This includes the lender reviewing your application and documents, you completing the mortgage paperwork to accept the offer and completing an appraisal if it's needed.
The last 2 weeks are for your lawyer to handle the legal work. Your lawyer will make sure that the title of your home is clear of any liens, by doing a title search. Your lawyer will also order a copy of the mortgage transfer statement from your existing lender. This includes the balance of your mortgage to the penny in case you've made extra payments over time.
You'll need to sign mortgage paperwork with both your new lender and lawyer. If you have a standard charge mortgage, sometimes your lender will cover the legal costs of switching over your mortgage as well.
How do I shop for a new mortgage lender?
You can contact a mortgage broker. From a tech standpoint, mortgage rate comparison tools collect different mortgage options according to your criteria. Both options save time and money, by providing a one-stop shop to look into mortgage options. You don't have to spend time making appointments with several different mortgage lenders.
If you do want to look into each lender, however, start by reading reviews of Nesto, Perch, BMO and other best banks for mortgages. Then, make an appointment to your local branch and prepare the documents you'll need to show them, such as proofs of income and savings.
The mortgage stress test
When switching lenders, it's important to be aware of the mortgage stress test. A little known rule is that you're required to pass the mortgage stress test, even when switching lenders. If you stay with your current lender, you aren't required to pass the mortgage stress test, while if you switch lenders you are. The rule may not make sense, but those are the rules that we must follow.
Beware if you took out your mortgage before the mortgage stress test came into effect or when the mortgage stress test qualifying rate was low. You might find yourself in a situation where you can't pass the stress test when you switch lenders. It doesn't happen very often, but it's possible because the rates have risen very fast over the past two years. In order to pass the mortgage stress test, you need to show the lender that you could afford mortgage payments calculated based on the greater of the benchmark rate, currently 5.25%, or the mortgage rate on the new mortgage plus 2%.
With fixed and variable mortgage rates hikes, some homeowners may be in for a rough meeting with their mortgage broker. However, there are options to lower your monthly payments, such as extending your mortgage amortization period, which is the length of time it takes to pay off your mortgage in full. When you do this, your mortgage payments are lower, making it easier to qualify.
Things to consider besides the mortgage rate
When shopping for a mortgage, we have a tendency to gravitate toward the mortgage with the lowest rate. While the mortgage with the lowest rate may be the best mortgage in some instances, that's often not the case. You need to know all of the details of the contract.
A mortgage with a lower rate may come with all sorts of "gotchas." It may have a higher mortgage penalty if you decide to break your mortgage early. That's assuming that you're able to break your mortgage early. There are some mortgages that won't even let you do that.
There are mortgages with something called a "bona fide sale clause." This means that you can only break your mortgage if you're selling your home. If you want to break your mortgage for any other reason, you won't be able to do this. When signing up for a mortgage like this, it's important to be aware of the limitations. You can do that by asking the right questions and reading any paperwork before you sign it.
Mortgage renewal: prepayment, penalties, and payment frequency
If you want to pay down your mortgage sooner, you'll want to choose a mortgage with good prepayment privileges. Not all mortgages are the same. Some let you pay a lot more extra than others. This can make the difference between paying off your mortgage in 10 years versus 20 years.
Some lenders also charge more costly mortgage penalties than others. If there's a good chance you might have to break your mortgage before the end of its term, think twice before signing up for a mortgage like this.
Payment frequency matters as well. Some lenders let you choose among a host of payment frequencies. Others might limit you to just monthly. If this is important to you, you'll want to choose a lender that offers decent payment frequency selection.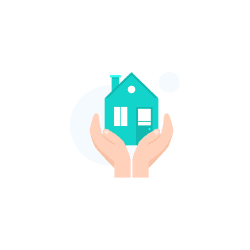 Find the best mortgage for your needs