Home Inspection: The Ultimate Guide for Canadian Home Buyers for 2023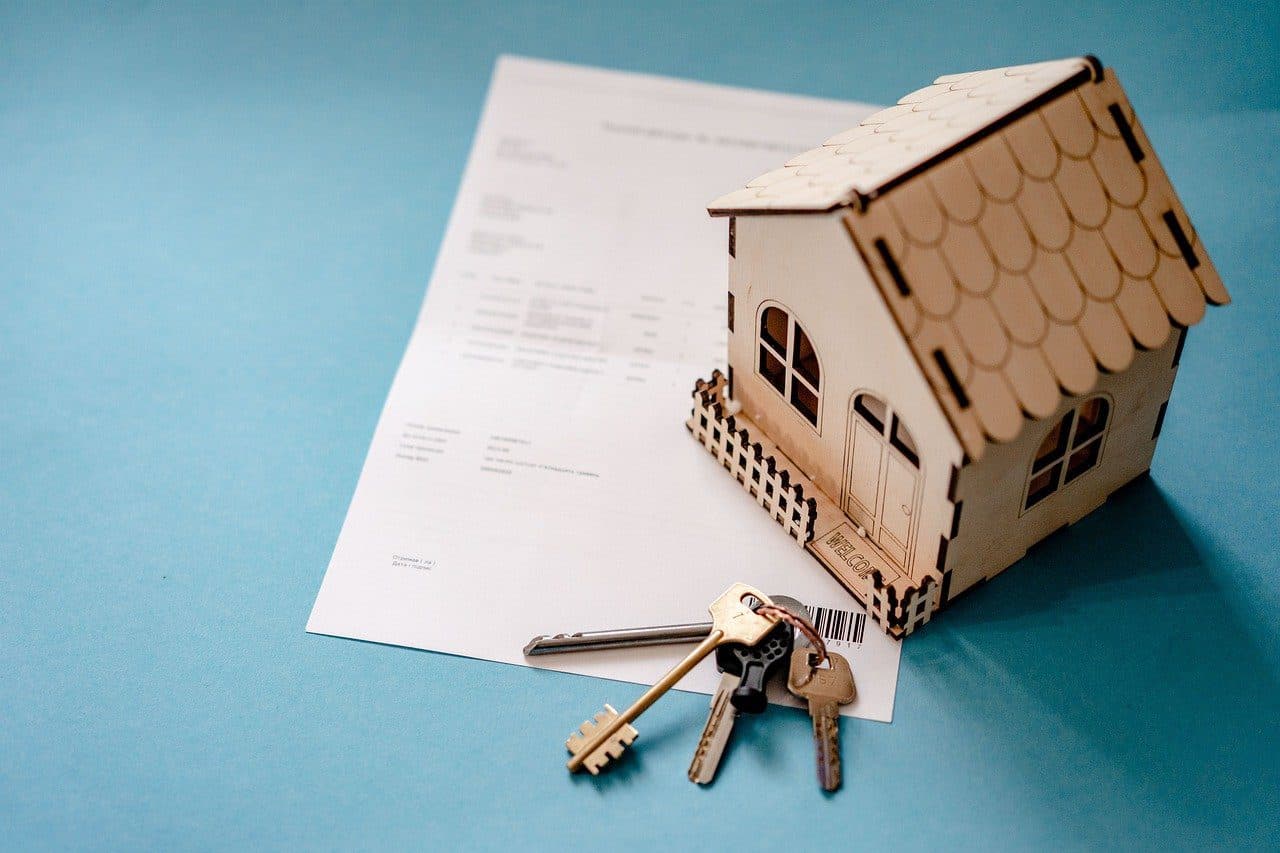 One of the most expensive purchases most Canadians will ever make is buying a house. Having a mortgage is a huge responsibility and expense. Despite the large sum you'll pay, there isn't a money-back guarantee or return policy in the housing market. That's why it's so important to get a home inspection.
Since a lot of housing costs revolve around maintenance and repair, you want to know what condition the house is in before investing. Cosmetic work can hide a really bad problem. Home inspectors are going to let you know what the potential problems are, giving you full disclosure on the state of the property.
The fact is, in the current hot real estate market, there are more buyers being pressured to make an offer without first getting a full home inspection. Waiving an inspection can make a real estate bully offer go through. However, waiving an inspection is financially risky. There are potential repercussions here as they may be purchasing a home that's full of problems.
Your mortgage has to factor in repair costs. That is part of the mortgage budgeting process. When you budget the price of the home, you don't know what financial investments you'll have to make to do repairs needed. Not getting a home inspection can come with a lot of risks to the buyer.
Why a home inspection is important
As mentioned, there are more cases right now of buyers not getting a full home inspection. The market is moving so quickly and sellers have their pick on who will buy. According to a recent report by CBC, inspectors in the Ontario area believe they're seeing less than 25 percent of homes being inspected in a sale. 
Real estate professionals feel that this is out of control as there's no protection if something goes terribly wrong with the house. Buyers have a better chance of getting into a home when there's no conditions. If they opt out of a home inspection, their chances are much greater.
Home inspectors are getting calls from people who have recently purchased a home wanting an inspection. In some cases, some terrible problems have arisen that will ultimately cost the new home owners a lot of money. Experts in the industry are finding that pre-purchase inspections are becoming more rare while pre-offer and pre-listing inspections are still common. It's highly recommended that you get a full inspection as opposed to a limited-scope inspection.
The limited home inspection focuses only on certain parts of the home as opposed to the complete inspection that covers everything. There are some firms that simply won't take part in doing limited-scope inspections as they believe it's unethical. Home inspection experts say that the limited-scope inspection may work for the seller but it doesn't give the buyer a clear idea of maintenance costs and repairs that are unseen.
Are homeowners protected if inspectors make a mistake?
Home inspectors in British Columbia and Ontario are required by law to have Errors and Omissions and Commercial General Liability Insurance. There has only been one case where a homeowner successfully sued a home inspector. It's important to use inspectors that are members of a professional association. Ask them for confirmation of liability insurance and look to see if there's an exclusion clause that protects an inspector from responsibility for making mistakes.
What's involved in a home inspection
There is a lot of value in a home inspection service. It's one of the best ways to determine if the home is in good condition. Home inspectors go through specific training to identify problems in a home. They look at the house as a system, seeing how components affect other parts of the home. They're able to estimate how long certain things will last based on its current condition.
They will find the components that aren't working well and identify where repairs are going to be needed. They can also find past problems. The nature of a home inspected is to help the homebuyer understand the condition of the house inside and out.
When it comes to the exterior of a home, the inspector will check on the roofing to make sure it's not leaking. They check the chimneys, walls surfaces, gutters, downspouts, foors, flashing, and windows. Inside of the home, a home inspection involves extensive observation of all electrical functioning, air conditioning, ventilation, heating, insulation, flooring, plumbing, walls, ceilings, windows, and doors.
Special details and the time of day to do the inspection
Inspectors need to have certain certification to check out certain things in the home. For example, they have to be wood energy technology transfer (WETT) certified to inspect a fireplace or wood stove. Outside of the home, the inspector doesn't have to create openings to look behind walls or under a floor. A daytime inspection allows them to see everything they need to to properly assess the condition.
A home inspection doesn't provide warranties or guarantees on the condition of the home. They may tell you their opinion on the repairs that could improve the home. You'll get a full written report that you can share with your real estate agent and others involved in your home purchase.
Home inspection checklist
When you get a full home inspection, inspectors go through every room inside and check components outside as well. This makes buyer and seller nervous but it is necessary. Some buyers also film the inspection.
Floors, walls, ceilings
A home inspector takes a detailed look at the flooring and walls. This involves looking out for cracks and water seepage. They observe the walls for bumped or uneven surfaces in every room. They also look for discolored sections on walls as this can indicate a potential problem with water penetrating the walls.
Doors and windows
The home inspector checks the doors to make sure they have sturdy latches and are securely fastened. They also suggest when something is not up to code. They also inspect windows for any cracks or drafts.
Home inspection in the kitchen
They do a full inspection of the kitchen including countertops, sinks, and cabinets. Inspectors look at pipes under the sink to ensure they're not leaking. They fill the sink with water to make sure the water pressure is good and also that the sinks are draining properly.
Home inspection and bathrooms
A full inspection of the bathrooms includes checking all bathroom faucets. They check water pressure and the color and texture of the water. They also check for the heating of the water and how the water drains in showers, bathtubs, and sinks. They'll check for dents and cracks in tiles as well as testing all cabinets to ensure they open and close properly.
Basement and attic
In the basement, an inspector checks for cracks and stains. They look to make sure that water isn't seeping into the basement and observe wooden beams to see if there's damage or deterioration. However, in the attic, they look to make sure there's no water damage and check for proper insulation and ventilation.
Plumbing and heating
Heaters, wiring, pipes, and electrical panels are all inspected for functionality. Of course, they check the wiring that is exposed to the naked eye. They have tools to test wall sockets.
Home inspection and the exterior of the house
All the framework and walls are inspected as well as the driveway, roof, garage, and garden. They do comment on the choice of materials unless it is a potential problem. The home inspector can take picture of things to put next to comments in the final report.
How much does a home inspection cost?
How much a home inspection costs depends a lot on the size of the home and its location. A pre-purchase inspection for a home that's 1,800 to 2,200 sq. ft. takes three hours on average with a cost of around $500. Some provinces can have lower fees like in the Maritimes where it costs a bit less on average.
BC has a higher-than-average cost as does the Northwest Territories. Costs vary with each province but gives you a general idea of the sum. Included in the cost is a written report with details of the inspection.
They will take the time to answer your questions as well. The Canada Mortgage and Housing Corporation (CMHC) recommends that buyers go through the home with the inspector as they're doing their inspection. As stated earlier, some potential buyers film the inspection.
Training, certification, and licensing with home inspection professionals
To feel more confident about hiring a home inspector, there are associations that have put together training, certifications, and licensing. In many Canadian provinces, anyone can be a home inspector without getting a license or any training. When inspectors are part of associations and get training, they will have various certifications. You can always ask a home inspector to show their credentials.
Home inspection training
There are a variety of training programs and courses for home inspectors to take. This allows them to get a greater understanding of the following:
Home design
Construction
Operation
Maintenance
Common defects
Repair strategies
Testing
Diagnostics
In most provinces and territories in Canada, there are no requirements needed to become a home inspector. However, there are titles that a home inspector can hold that lets the home buyer know what kind of training they've undergone.
Are home inspectors certified?
There are home inspector associations that offer training and certification programs. It is up to the home inspector to gain knowledge, skills, and certifications. There are national occupational standards for Canadian home inspectors.
Requirements vary with different types of training and certification in each province. You can ask inspectors about their training and certification. This way, you'll have a greater understanding of the quality of the inspection based on the programs they've taken.
Do home inspectors have industry associations?
There are home inspectors that are members of various industry associations whether it's national, provincial, or regional. This shows that they are looking to keep growing with the ever changing industry. Some associations will have training and certification programs, which help home buyers to gauge their skills and knowledge.
These programs classify members into different categories according to their qualifications. Some associations won't advertise members until they've reached certain requirements. By choosing from the list of home inspectors within the association, you know that they have knowledge, experience, insurance, and certifications. The following associations have strict guidelines and only showcase home inspectors that have met their standards. 
Canadian Association of Home & Property Inspectors (CAPHI)
This is the most-recognized standard of quality for home inspections in Canada. Membership available for all provinces nationwide. They only display home inspectors that have certain credentials and licensing. It's a trustworthy place to find an inspector in your area and covers all of Canada.
The Canadian National Association of Certified Home Inspectors, Inc. (CanNACHI)
This association was established to promote, develop, and create national standards of competency for home inspectors in Canada. The CMHC supports these standards. For home inspectors that meet the requirements laid out by CMHI and Can NACHI, they qualify for a license in BC and Alberta.
CanNACHI has two different membership levels for inspectors that indicate their level of knowledge, certifications, and experience. The Associate Member is the base membership for those who have completed CanNACHI educational requirements, which includes 200 hours of home inspection education. They have also completed other requirements including:
Proof of Errors & Omissions Coverage (minimum $500,000 per claim, and one million aggregate).
Proof of General Comprehensive Liability Insurance Coverage.
Certified Master Home Inspector (CMHI)
This is the highest designation and required inspectors to have completed all educational requirements set by the Association. They must prove they've performed at least 250 paid inspections. This needs to be submitted as a notarized list of all the inspections including the dates and name of clients.
Do home inspectors have a license?
There are just a few provinces that have licensing requirements for those doing home inspections. This includes British Columbia, Alberta and Ontario. As of 2019, Ontario hasn't yet issued licenses however. The rest of the provinces don't have mandatory licensing. This means that anyone can offer home inspection services. With that said, it's important to look for inspectors who have credentials, reviews, and certifications that are important to you.
Important tips for the home buyer
As a home buyer, you're using a home inspector to make sure you're not buying a house that is going to cause you problems in the future. When you create a budget for a new house, you usually don't account for major issues to fix right away. Sellers can use a pre-listing inspection that allows them to make the improvements necessary before putting it up for sale. You might want to ask if this was done so you can take a look at it.
Home inspection is a visual check of the home, ensuring that it's safe and up to standards. There are some provinces that don't have a regulated home inspection association. If they do, that doesn't mean that every home inspector legally needs to be a part of these associations. The best, safest way to find a home inspector is through a professional association. If there is no provincial association, you can seek out national associations that will showcase inspectors in your province.
How to choose a home inspector
Home inspection takes knowledge of the workings of a house, training, and communication. You want to think about the experience, training, certification, licensing, and participation in the industry. A home inspector who puts time into these categories is usually at the top of the list in their region.
As a homebuyer, it's hard to figure out the varying memberships, certifications, and abbreviations. These components can tell you the ability of the home inspector to do a good, detailed inspection, providing a correct assessment of the home's condition. There are a few associations that are working to ensure the industry has integrity including the CMHC, Human Resources and Skills Development Canada and the Construction Sector Council, along with the home inspection industry.
In cooperation, they developed and validated standards, licensing, and certification of home inspectors for all of Canada. The reason behind this is to develop a consistent industry for home inspection. As a home buyer in Canada, this makes it easier to find a quality home inspector. The national standard and certification program models allow home inspectors to showcase their knowledge, skills, and experience. When you're shopping around for a home inspector, you can ask if they've been certified by an organization within this program model.
Home inspection resources by province
Check association websites, the Yellow Pages™ or home trade magazines. Ask friends or family members. Your real estate agent may also make a suggestion. However, be aware that, in some provinces, the regulations and the code of ethics for real estate agents do not permit agents to give you the name of only one home inspector. However, agents are allowed to provide you with a list of home inspectors from which you can choose.
Visit home inspection company websites. You may be able to find information about their industry association, certifications, training and company details. You could also see the qualifications of individual inspectors, their references and the services they offer.
Alberta
Home inspections generally range from $400 – $600
British Columbia
Cost for 2,000 square feet and under – $535
Cost for 2001 – 3,000 square feet – $560
Manitoba
Fees start at $465 with an average around $550-$650
New Brunswick
300 to $500
Newfoundland and Labrador
$250-$500, with our average coming in at $297
Northwest Territories
Northwest Territories Home Inspections
$650+GST for a single-family dwelling up to 3,500 sq. ft., in Yellowknife
Nova Scotia
$400-$600
Ontario
$250 – $400
Prince Edward Island
National Property Inspections Inc
$250 and $500
Quebec
Inspection Services Plus La Capitale
$400 – $600
Saskatchewan
Pillar to Post Home Inspections
$250-$500
Yukon
Dale Omilon, Certified Home Inspections
Average home inspection of $400
Frequently asked questions about home inspections in Canada
There are some important points you'll want to know about home inspections. This section is going to allow you to know what questions to ask while making sure you don't experience any surprises.
How long does a home inspection take?
An inspection takes 2-1/2 to 3 hours and they will have the report back to you within 24 hours. All in all, the process will take about 1 day from start to finish.
How often does a home inspection kill a deal?
A home inspection that reveals major issues with plumbing, electrical, and structural elements will usually kill a deal. It's not too often that a home inspection will reveal big surprises that the buyer had no idea were there but when they do, it saves the buyer a lot of hassle and money.
How to do a home inspection yourself?
It's not recommended that you rely on your own home inspection to determine whether you should buy a house or not. You can check out a few aspects but it's always a good idea to hire a professional.
What is considered a defect in a home inspection?
A defect is considered an imperfection that impairs the worth of the home. Defects include a variety of things. If there are water stains on walls or ceilings, this could indicate a big problem. If electric or healing elements aren't working, this is considered a defect. 
Who pays for home inspections: the seller or the buyer?
The buyer will be responsible for paying for the home inspection. At this point, buyers can waive the home inspection. This isn't a good idea but some will do it to more easily solidify their purchase during a phase where the market is hot.
Do you need to get a home inspection when buying a new construction?
Yes, absolutely. From the 30 day to 12 month point, you can walk through the fully completed home with a home inspector. They will test the integrity of the home behind the walls. There is a warranty so by having a home inspector come in, you can save a lot of money in replacement and repair costs that may be looming.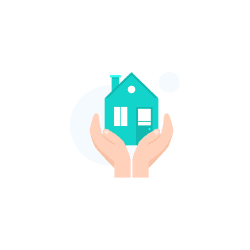 Find the best mortgage for your needs