For most of us, buying a house is the biggest financial commitment we'll ever make. Our TD mortgage review will help you decide if this bank has the right mortgage for your needs. Almost 14 million Canadians bank with TD, making them the second-largest bank in Canada, and the second-largest residential mortgage lender by market share. As of 2021, TD Canada Trust boasts over $220 billion worth of mortgages in their lending portfolio. If you haven't chosen a mortgage lender yet, TD is a strong contender for your business.
TD has a long history in Canada dating all the way back to 1855. Born from Canada's burgeoning grain industry, the Bank of Toronto was originally founded by a group of millers and merchants. Another institution, The Dominion Bank, emerged around the same time to become a chartered bank in 1869. By 1954, the two banks merged to become the Toronto Dominion Bank; what we now call TD Canada Trust.
TD mortgage eligibility requirements
TD Canada Trust is a chartered bank under the Bank Act and federally regulated by the Office of the Superintendent of Financial Institutions (OSFI). Therefore, certain mortgage qualifications are standard across Canada's Big 6 Banks, which includes TD. Having said that, TD uses Equifax to check your credit score and assess your borrowing history. Why is that important?
Your credit score
There are two main credit reporting agencies in Canada, Equifax and TransUnion. Each uses a slightly different scoring method to calculate your credit score. Equifax tends to be a little stricter with its scoring model, so it's not uncommon for some people to have an Equifax score that is lower than their TransUnion score. It is important to know what is on your Equifax credit report and what your credit score is before you apply for a TD mortgage. Use Borrowell to check your credit score and download your full credit report for free without impacting your score.
The minimum credit score to qualify for a mortgage in Canada is technically 600, but Canada's Big 6 Banks generally want to see at least 620. However, you'll have much better luck and get a lower mortgage interest rate if your credit score is at least 640 and up. Next, you need to pass the mortgage stress test.
The mortgage stress test
The mortgage stress test is a federally mandated mortgage qualification requirement that TD Canada Trust, and every federally regulated mortgage lender, must confirm in order to approve your mortgage. It measures your monthly debt payment obligations, your potential monthly mortgage payment, and other monthly homeownership costs against your gross monthly household income. The calculation is done twice using the current mortgage interest rate offered by lender, and again using a higher fictitious rate set by the OSFI to simulate a "worst case scenario," should mortgage rates increase in the future.
In order to pass the mortgage stress test, your total monthly payment obligations must not exceed a certain percentage of your gross monthly household income under both the current rate and the pretend higher rate. The test is meant to ensure that you could still afford to live in your home should mortgage interest rates increase and make your payments bigger down the road. TD is legally obligated to prove whether or not you pass the stress test, and cannot approve your mortgage if you fail.
The mortgage stress test protects you and the lender from loss. Nobody wants to lose their home, and TD does not want to take it. You can find out if you pass the mortgage stress test before you apply for a TD mortgage by using the Hardbacon Mortgage Qualifier Calculator.
Your down payment
To qualify for a conventional TD mortgage, you need to provide a down payment that is at least 20% of the purchase price. If you do not have a 20% down payment, you can apply for a special high ratio mortgage through TD with a down payment as little as 5%. A high ratio mortgage, where the down payment is less than 20% of the purchase price, requires mortgage default insurance. This type of mortgage is often called an "insured mortgage."
Mortgage default insurance protects TD Canada Trust from loss if you default on your mortgage and it goes into foreclosure. Most high ratio mortgages are insured through the Canadian Mortgage and Housing Corporation (CMHC), commonly referred to as a "CMHC Mortgage." Insurance premiums are calculated based on the purchase price of the house and the size of your down payment, then added to your total mortgage loan and subject to mortgage interest charges. You can use the Hardbacon CMHC Mortgage Insurance Calculator to see how much your premiums will be before you apply for a TD mortgage.
Past bankruptcy or consumer proposal
Generally speaking, most of Canada's Big 6 Banks, like TD, can approve a mortgage for previously bankrupt applicants. If you have gone through a bankruptcy in the past, make sure you have been discharged for at least two full years and have re-established your credit before you apply for a TD mortgage. You still need to meet the basic mortgage qualification criteria required of all applicants.
The good news is that TD Canada Trust is one of the few Big 6 Banks to offer a secured credit card to help rebuild your credit after financial trauma, like a bankruptcy. To re-establish your credit as quick as possible and help you qualify for a TD mortgage, make sure you follow the "Rule of 2:"
Open at least 2 new credit accounts
Have at least 2 different types of credit, like a credit card and a personal loan
Aim for a $2,000 limit on each account
Keep them open and active for at least 2 years. Never miss a payment or max out a credit card or line of credit.
Wait at least 2 full years from the day you are discharged from bankruptcy to apply for a TD mortgage
How to apply for a TD mortgage
The TD mortgage application process is easy to access and fairly quick. There are several ways you can apply for a TD mortgage based on your needs and comfort level, such as:
An appointment at your local branch
Connecting directly with a TD mortgage specialist
By telephone: 1-877-230-6275
Through an independent mortgage broker
If you are unable to visit a TD branch, but still want that personal touch, you can book an appointment with a TD mobile mortgage specialist. They'll come to your home, office, favourite café, or anywhere that's convenient for you and within reason. Through the TD website, you can search for a mobile mortgage specialist by name, location, and preferred language. A list of mortgage specialists will populate based on your needs, along with their contact information so you can call them directly to book an appointment.
If you already have a TD mortgage and it's up for renewal or you want to refinance, a mobile mortgage specialist probably won't be able to help you. They typically only work with new mortgage clients. To renew your existing TD mortgage, you can:
Book an appointment at your local branch
Call to renew your mortgage over the phone: 1-800-450-7320
Online through your EasyWeb account
Prepare for your TD mortgage application
In most cases, you will need to get a TD mortgage pre-approval before a real estate agent will work with you. You can apply online, by phone, or in person at your local branch. Your TD mortgage pre-approval will confirm the total mortgage amount you qualify for, the terms of your mortgage, and holds the interest rate offer up to 120 days.
The easiest way to get your TD mortgage pre-approval is to apply online. It only takes a few minutes and you'll get an instant response. There is no impact on your credit score when you apply online, and your mortgage interest rate offer is locked in for 120 days.
To make the TD mortgage pre-approval process as quick and easy as possible, make sure you have the following documents ready to go:
Social Insurance Number (SIN), optional
Government issued photo ID like a driver's license or Canadian passport
If you are new to Canada, proof of permanent residence
Proof of current address
History of previous addresses, if you've been at your current address less than 3 years
Employment information, such as: name of your employer, location, contact information, your position, etc.
Previous employment information, if you have been with your current employer less than 3 years
Proof of income, such as: recent pay stubs, letter of employment, bank statement showing direct deposits, etc.
If you are self-employed, the last 2 year's Notice of Assessment (NOAs)
Other sources of provable income
Current statements to prove the value of your assets, such as: balance in savings account(s), investment accounts, vehicles and other property you own outright, etc.
Current statements to prove what you owe on liabilities, such as: loans, credit cards, lines of credit, vehicles, other mortgages, etc.
Housing costs, such as: property taxes, utilities, condo fees, etc.
If you are applying with a co-borrower, they need to provide all the same information
Once a seller accepts your offer to purchase, the full TD mortgage application process can take anywhere from a week to a month or more. How long it will actually take to finance your mortgage and close the deal depends in large part on how quickly you provide all the necessary information and supporting documents to your mortgage specialist, and whether your situation is straightforward or more complicated. Having said that, TD Canada Trust generally has positive reviews on rating sites like insureEYE about the quick application process and the customer service provided by their mortgage specialists.
TD mortgage interest rates
TD mortgage interest rates are posted on their website, available in branch, and disclosed by their mortgage specialists and partnered mortgage brokers. Like most of Canada's Big 6 Banks, TD also offers special mortgage rates that are lower than the regular posted rates. Despite the marketing, there is nothing special about TD's "special" mortgage rates, or any bank's special rates for that matter. At the time of writing, TD's special rate on a fixed 5-year closed mortgage was higher than RBC and Scotiabank, and the exact same as BMO, CIBC, and National Bank.
TD Canada Trust uses a different prime rate for their variable mortgages that is currently 0.15% higher than the other Big 5 Banks. At the time of writing, the rate for a TD variable 5-year closed mortgage was their prime rate of 3.35% minus 0.70%, for a special rate of 2.65%. Despite the higher prime rate, the larger discount brought their special variable rate down to one of the lowest offered among the other 5 Big Banks.
No matter what the posted rate is, it is rarely the best rate you can get. Don't accept the first interest rate that TD offers. You can, and should, negotiate your TD mortgage interest rate. Compare mortgage rates across lenders for the same type of mortgage with similar terms and conditions, then show those lower rate offers to your TD mortgage specialist. Leverage your credit score, strong financial standing, and any other business you have with TD. Well qualified applicants are more likely to get the lowest possible rate, especially if they have other business that TD doesn't want to lose.
TD mortgage rate hack!
Most of the other Big 5 Banks do not offer their mortgage products through external mortgage brokers, but TD does. Many mortgage brokers have the ability to "buy down" your mortgage interest rate by giving up some of their commission in order to close the deal. Of course, for a broker to do that you need to be well qualified with an excellent credit score, strong financial profile, and usually a 20% down payment or more. Compare the rate offered by an in-house TD mortgage specialist to the rate offered by a mortgage broker to see who gives you the best rate.
Also, TD's in-house mortgage specialists are commissioned employees highly motivated to close the deal and keep your business. There could be an opportunity for your TD mortgage specialist to buy-down your rate. This is more likely to happen if you have a large down payment, a strong financial profile, and other business you either already have with TD or can bring to TD.
Mortgage related fees TD might charge
There are money costs associated with buying a house. Several are outside the control of TD Canada Trust like legal fees, land transfer tax, and GST/HST on the sale price of a new home, just to name a few. However, TD may require certain reports to accurately assess the property before approving your mortgage. Here are some fees you may be required to pay during the TD mortgage application process:
Property appraisal: TD may require a full appraisal of the property to assess it's true market value and confirm it meets their property qualification standards for lending. Lenders typically hire their own appraiser and pass the cost on to you. Appraisals in Canada can range from $300-$700 depending on the appraiser used, your province, and current market conditions.
Home inspection: TD may require a full home inspection to assess the condition of the property such as structural integrity, defects, or the need for any major repairs. Many buyers will have an inspection done before placing an offer or as a condition of purchase. Other times, the lender may require it as part of their approval process. The average cost of a home inspection is about $500, but varies by province and inspectors.
Interest adjustment payment: Mortgage interest charges start to accrue from the closing date of your mortgage when TD releases the funds. But your first mortgage payment is typically due the 1st of the month after you have had possession of the house for 30 days. You may be required to pre-pay any accrued interest depending on the closing date of your mortgage, or your first mortgage payment could be higher than the rest to clear the accumulated interest charges.
Home insurance: in Canada, all mortgage lenders require you to have home insurance, also called property insurance. Home insurance protects you and the lender from loss should something happen to the house, like a fire for example. The monthly cost of a homeowner's insurance policy varies based on provider, type of coverage, location and other risk factors, but the average cost is about $100 per month. Always compare home insurance providers to find the right coverage for the best price.
Mortgage default insurance: If you are unable to provide a 20% down payment, you will need mortgage default insurance for your high-ratio mortgage. The cost of premiums depends on the size of your down payment and the total amount of the mortgage loan. Generally, the premiums are added to your mortgage loan, but you can choose to pay them upfront. Mortgage default insurance can cost anywhere from a few thousand dollars to tens of thousands of dollars. Use the Hardbacon CMHC Mortgage Insurance Calculator to estimate the cost of your premiums.
TD mortgage payment options
TD offers several mortgage payment frequencies beyond the standard monthly mortgage payment, and the flexibility to align payments with your paydays. With a TD mortgage, you can choose from the following payment options:
Monthly
Semi-monthly
Rapid semi-monthly
Bi-weekly
Rapid Bi-weekly 
Weekly
Rapid-weekly
With the rapid payment options, you end up making extra payments on your mortgage over the course of a year to help pay it down faster, and save on interest.
Prepayment privileges
Almost all mortgage lenders offer prepayment options on closed mortgages to help pay your mortgage down faster without a pricey penalty. Unfortunately, TD doesn't seem to offer prepayment privileges that are as generous or flexible as some of the other Big 5 Banks. With a TD closed mortgage, you have two prepayment options: 
Annual lump sum payment: once a year, you can make a lump sum payment amount that is no more than 15% of your original mortgage balance. For example, if your original mortgage balance was $350,000, you can pay up to an additional $52,500 toward your principal each year.
Increase your mortgage payment: once a year, you can increase the amount of your regular mortgage payments by up to 100% of the original payment amount. For example, if your regular mortgage payment is $1,500 per month, you can increase your monthly payment amount up to $3,000. 
Prepayment penalties on a closed mortgage
If you have a TD closed mortgage, you will be charged a pre-payment penalty if you: 
Exceed your prepayment privilege amount
Pay off your mortgage balance or term portion before the end of the term
Switch lenders and pay off your TD mortgage or term portion before the end of the term
If you have a variable rate TD mortgage, your prepayment penalty will be 3 months worth of interest on the current balance. If you have a fixed rate TD mortgage, your prepayment penalty will be the higher of two different calculations: either 3 months worth of interest on the current balance, or the Interest Rate Differential (IRD). The IRD is calculated based on the current mortgage balance with the rate you have, versus what your mortgage balance would be at the current posted rate and without any discounts.
Before you make an extra payment, TD offers a great prepayment charge calculator to see if you'll be charged a penalty, and if so, how much it will be. Open TD mortgages are not subject to any prepayment penalty charges.
TD mortgage products at a glance
The most common TD mortgage is the standard 5-year fixed rate closed mortgage, followed by the 5-year variable rate closed mortgage. TD variable mortgages offer a fixed payment option. The amount of your mortgage payment will stay the same even as the rates fluctuate. Instead, the portion of your payment that goes to principal and interest will change if the rates change, but your total payment amount won't.
TD's posted mortgage rates are based on a 25 year amortization; the total life of your mortgage loan based on your current rate and payment. You can request a longer amortization up to a total of 30 years, but expect a higher interest rate. At the time of writing, I was unable to find the rates for a 30 year mortgage, but the industry standard tends to be about 0.10% higher than a 25 year mortgage. The amortization on an insured mortgage, like a high ratio CMHC mortgage, cannot be extended past 25 years.
TD closed mortgages are available in term lengths from 6 months to 10 years. Open mortgages can be converted to a closed mortgage at any time. Variable rate mortgages can be converted to a fixed rate mortgage at any time. Conditions and restrictions apply.
Does TD offer any specialty mortgages?
Unfortunately, TD does not seem to offer any special or out-of-the-box mortgage products like some of the other Big 5 Banks. However, one of TD's most popular mortgage products is the TD Home Equity FlexLine. It's a home equity loan that allows you to borrow up to 80% of the value of your home.
The TD Home Equity FlexLine is a revolving line of credit that is secured with your home as collateral. You can access the available funds anytime, and the interest rate is usually lower than a credit card or unsecured personal loan. Repayment is flexible, allowing you to make payments as low as interest only. This product is available in addition to your existing mortgage, or as a standalone product you can use to payout your existing mortgage. You can also access this product if you own your home outright. You have the ability to convert all or a portion of your balance into a fixed rate closed or open term with fixed regular payments.
TD mortgage pros and cons:
Accessibility: if you need in-person service, there are over 1,200 TD Canada Trust branches across Canada in all provinces and territories. You can apply for a mortgage either in-branch, over the phone, or online. TD is one of the only Big 5 Banks to offer their mortgage products through external mortgage brokers. Existing TD customers can renew their mortgage entirely online.
Application process: you can apply in-branch, over the phone, or online. If you are unable to visit a branch but want personal service, a mobile mortgage specialist will meet with you when and where it's most convenient, and in the language of your choice.
Negotiable rates: TD will negotiate a better mortgage interest rate for those who ask, depending on their credit history and financial profile. They have also been known to rate match if a competitor undercuts them for the same or similar mortgage product. Mortgage brokers have been known to buy-down the rate for well qualified applicants.
Customer service: TD generally receives positive reviews about the mortgage application process and the quality of customer service provided by their mortgage specialists.
Specialty mortgages: TD does not currently offer any unique or specialty mortgage products for people with out of-the-ordinary needs or circumstances.
Interest rates: TD does not offer very competitive rates. Sometimes they offer limited-time special rates, but those are often inline with the rates of their competitors. TD uses a separate prime rate for mortgages that is higher than the other Big 5 Banks.
Prepayment options: not as generous as their competitors who offer larger prepayment amounts, more flexible terms, and more ways to pay.
Mortgage transfers: unlike some of the other Big Banks, TD does not offer any special incentives to transfer a mortgage from your existing lender over to TD, such as paying the prepayment penalty or other fees.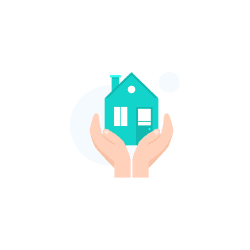 Find the best mortgage for your needs