The 10 Best Real Estate Apps For Canadians Looking for a House In 2023
Real Estate tech just levelled up. Say Good-Bye to exhaustive house hunting, complicated mortgage applications and surprise expenses. In the golden age of technology, finding the perfect place to hang your hat is almost as simple as ordering pizza.
Here are the 10 Best Real Estate Apps in Canada to make buying or selling your home easy as tomato pie.
1. Real Estate Dictionary

Whether you're a real estate gumshoe or a veteran investor, this app is crucial for arming yourself with information. This dictionary app punches above its weight class with 3000 real estate words and terms. Now you can understand important concepts, laws and the fundamentals of real estate. You'll have peace of mind knowing what to look for, red flags and how to spot an above-board realtor you can trust.
Google Play 4.3
App Store 3.3
Average Rating 3.8
2. Realtor.ca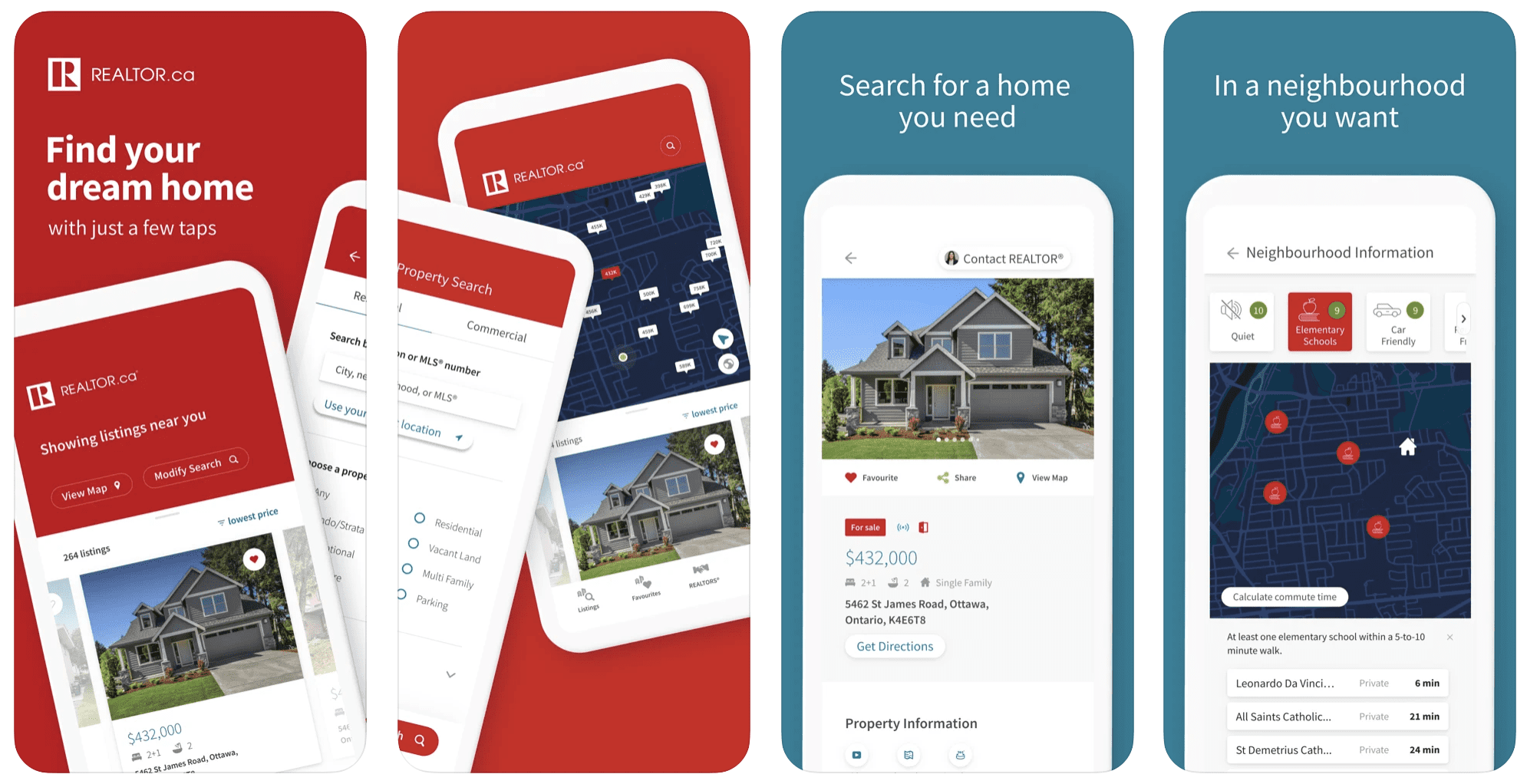 Are you a first time home-buyer? Realtor.ca is a great place to start if you're new to the housing market, no matter your location. This app boasts the most comprehensive inventory of homes across Canada. With its user-friendly interface and customizable search filters you can quickly and easily hone in on those must-have features. You can save your favorite listings, take notes and even connect with a local real estate agent.
Consider only using this app as a jumping off point. This was previously the most loved real estate app in Canada before the latest version replaced it. Common complaints include out of date listings, incomplete property details and a glitchy map feature. Hopefully the new developers work this out soon.
Google Play 1.4
App Store 3.8
Average Rating 2.6
3. Zoocasa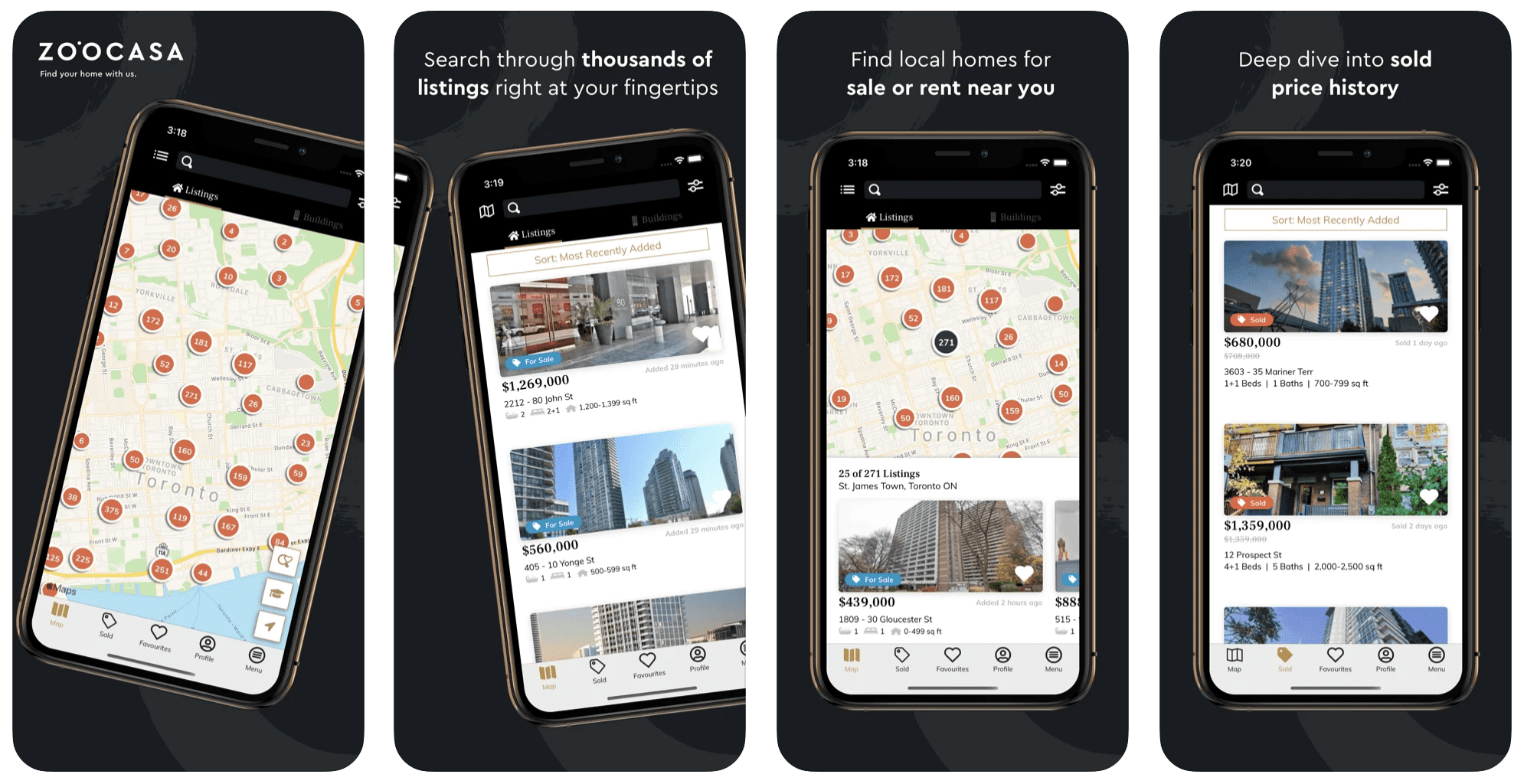 Edging out the competition, Zoocasa claims faster and more frequent updates than Realtor.ca. This app offers more precise search filters beyond the basics. Prospective buyers can tailor searches based on square footage, room size and year built (to name a few). The Imagine Yourself Here feature paints a picture of the neighborhood with details like walkability, local amenities and even local school districts complete with scores and rankings.
Important to note, recent updates have left this handy app a little buggy. Common complaints include a glitchy map, issues with picture display and searches not saving properly.
Google Play 1.7
App Store 3.8
Average Rating 2.8
[Offer productType="OtherProduct" api_id="6568a4b47ef4ac0a2c6158d1″]
4. Zillow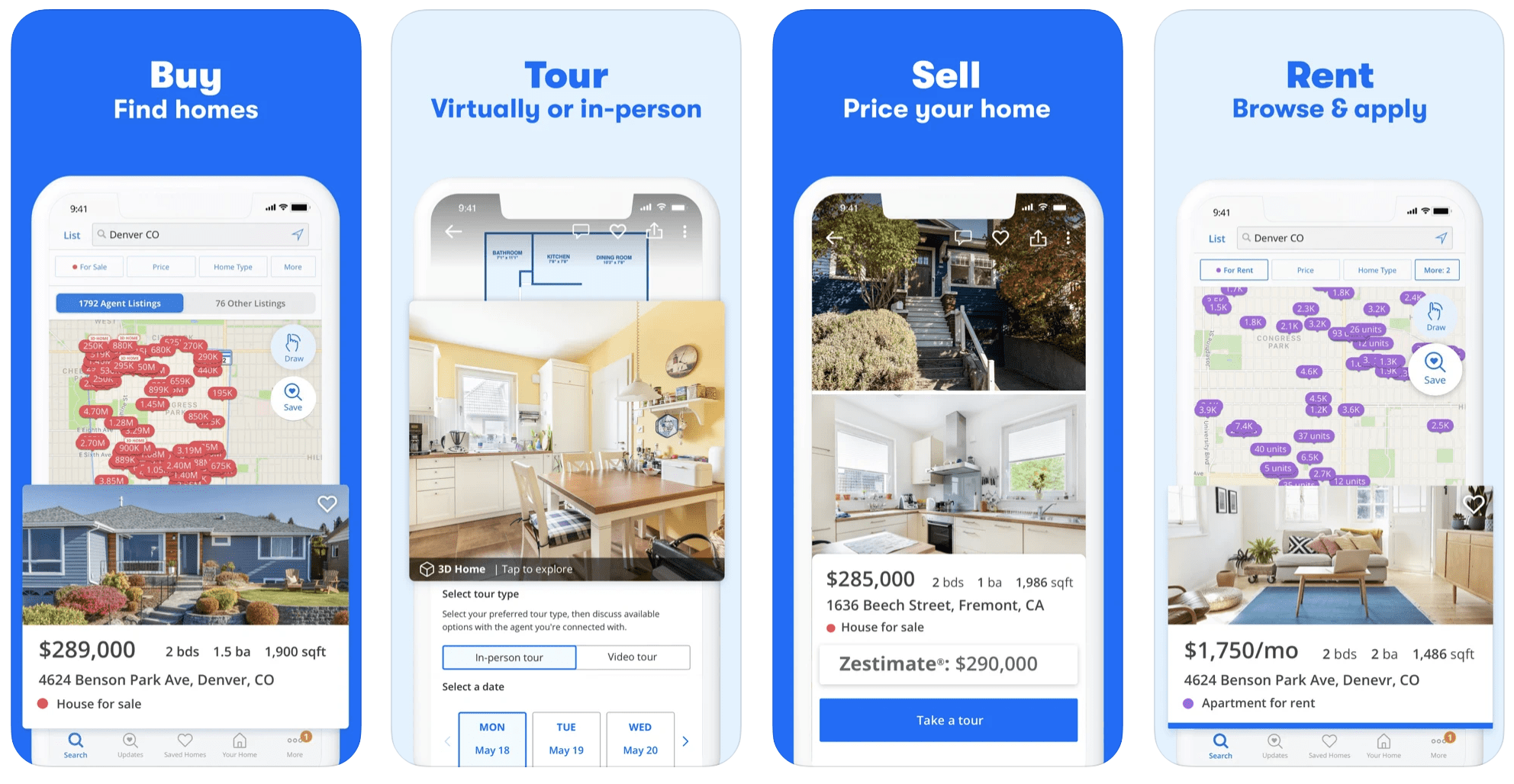 Next up, we have the largest real estate inventory in North America. Whether you're a first-time buyer, a serial mover or commercial investor this app offers something for everyone. Zillow has developed robust search filters for things like school districts, number of views and interior features. You can take an immersive virtual tour and connect with a Zillow Realtor. You can even set push notifications for things like new listings, pending sales and price drops.
This app is best suited for those looking for real estate in Canada's 6 major markets: Toronto, Ottawa, Calgary, Edmonton, Kelowna and Vancouver. Listings in smaller markets are either limited or unavailable.
Google Play 4.4
App Store 4.7
Average Rating 4.6
5. Zolo.ca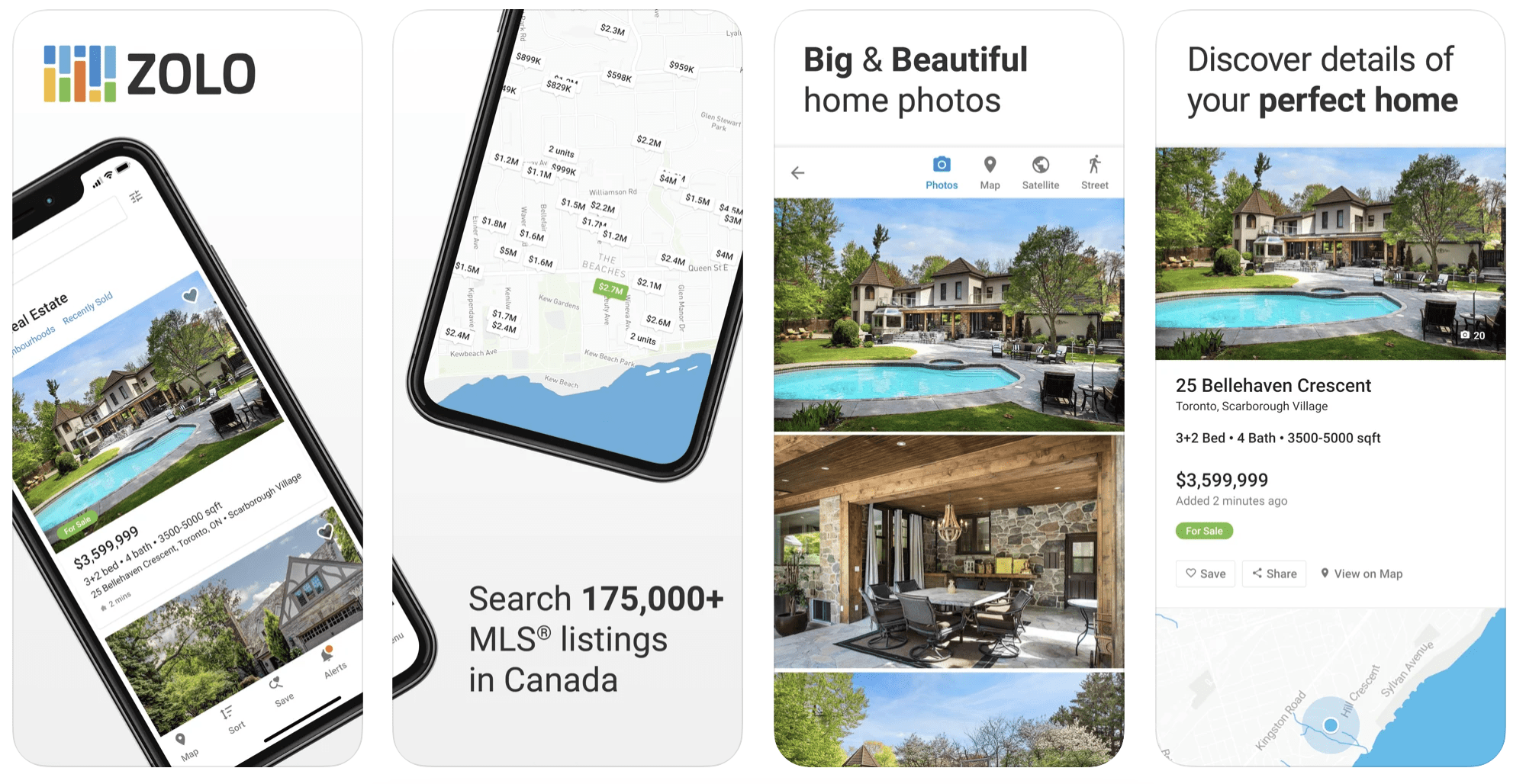 Zolo data is pulled directly from Realtor MLS listings. They boast the most accurate information updated every 15 minutes. This Canadian darling includes market trends like average price, days listed and sale status along with the property's price history to help you scoop the best deal. Not to be outdone by the competition, they also provide neighborhood information like local restaurants, parks, schools and other amenities.
Zolo provides their own brokerage services. Their licensing limitations mean Quebec and Winnipeg markets remain unavailable on the app. Other complaints include listing search results outside your search area and undisclosed parking status for urban properties.
Google Play 4.6
App Store 4.6
Average Rating 4.6
6. Canadian Mortgage App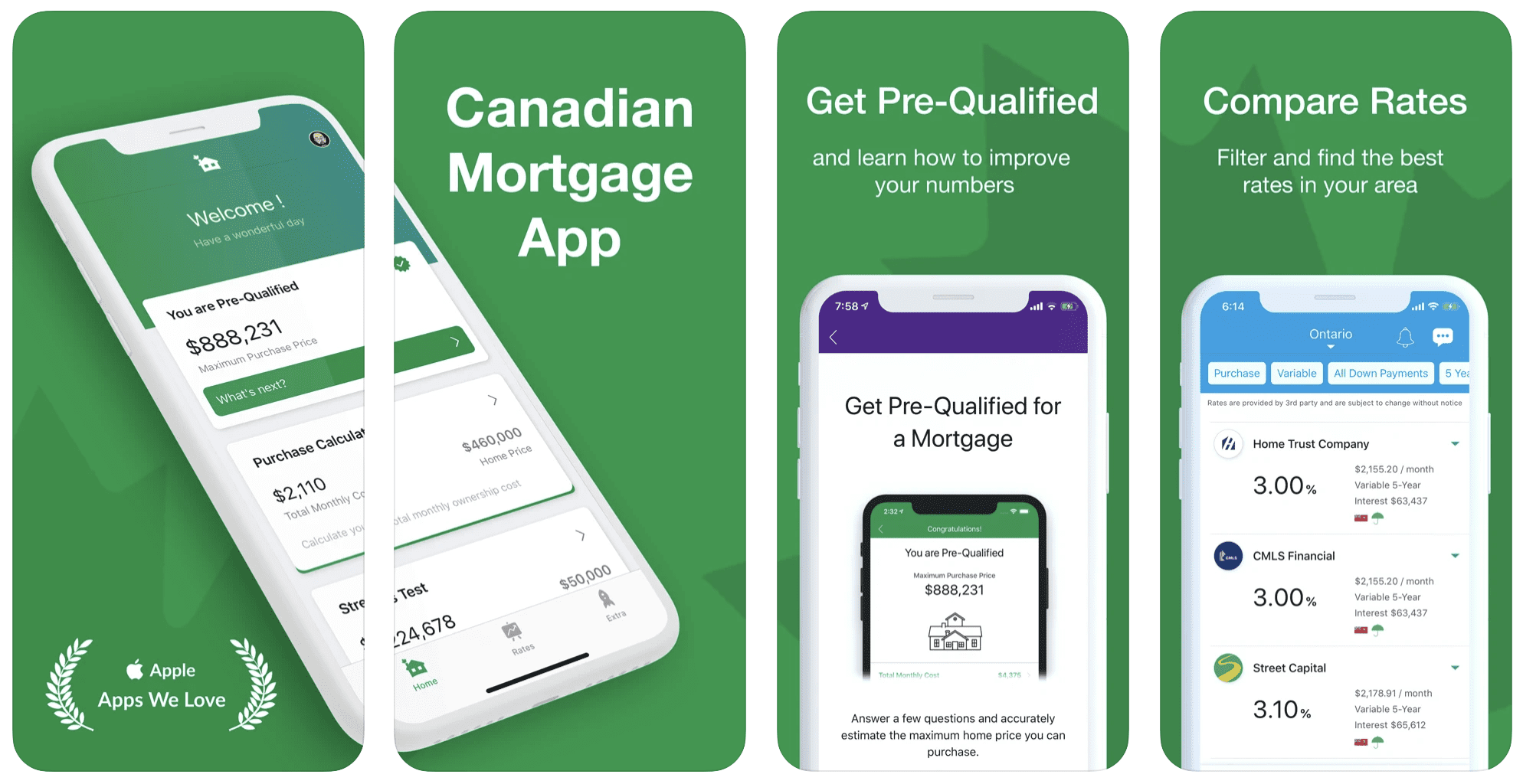 Most of the above apps include some sort of affordability calculator. But the Canadian Mortgage App is the one to rule them all. This app includes the latest CMCH stress test indicators and can generate your estimated mortgage payment in all possible frequencies. It even includes a pre-qualification tool along with specific calculators for minimum down payments, closing costs and land transfer fees. This app is your one stop shop for all real estate transaction cost calculations.
One small drawback, some of the features require you to share your location or register your email. This is simply because some of the calculators require sensitive information to give accurate calculations. Your information is never shared with, or sold to, third parties.
Google Play 4.8
App Store 4.8
Average Rating 4.8
7. AroundMe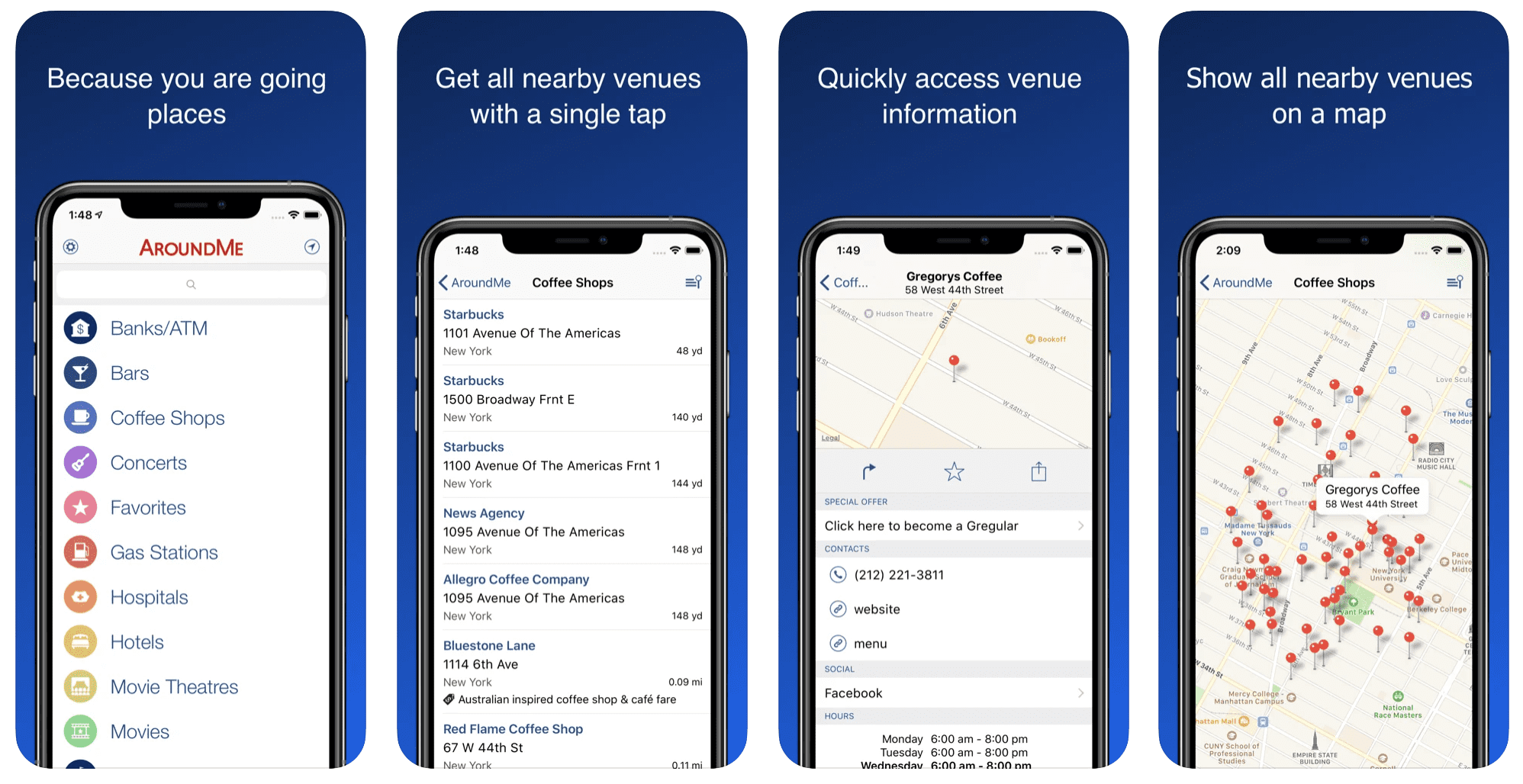 The only thing you can't change about a house is the location. Quickly scope out the neighborhood from the palm of your hand. AroundMe uses the GPS on your phone to identify amenities near you like gas stations, grocery stores, banks, hospitals etc. Have a specific need? You can search by category to find the most relevant businesses closest to you, complete with directions. This app will give you great insight about the community before you submit an offer.
Google Play 4.4
App Store 4.6
Average Rating 4.4
8. Google Keep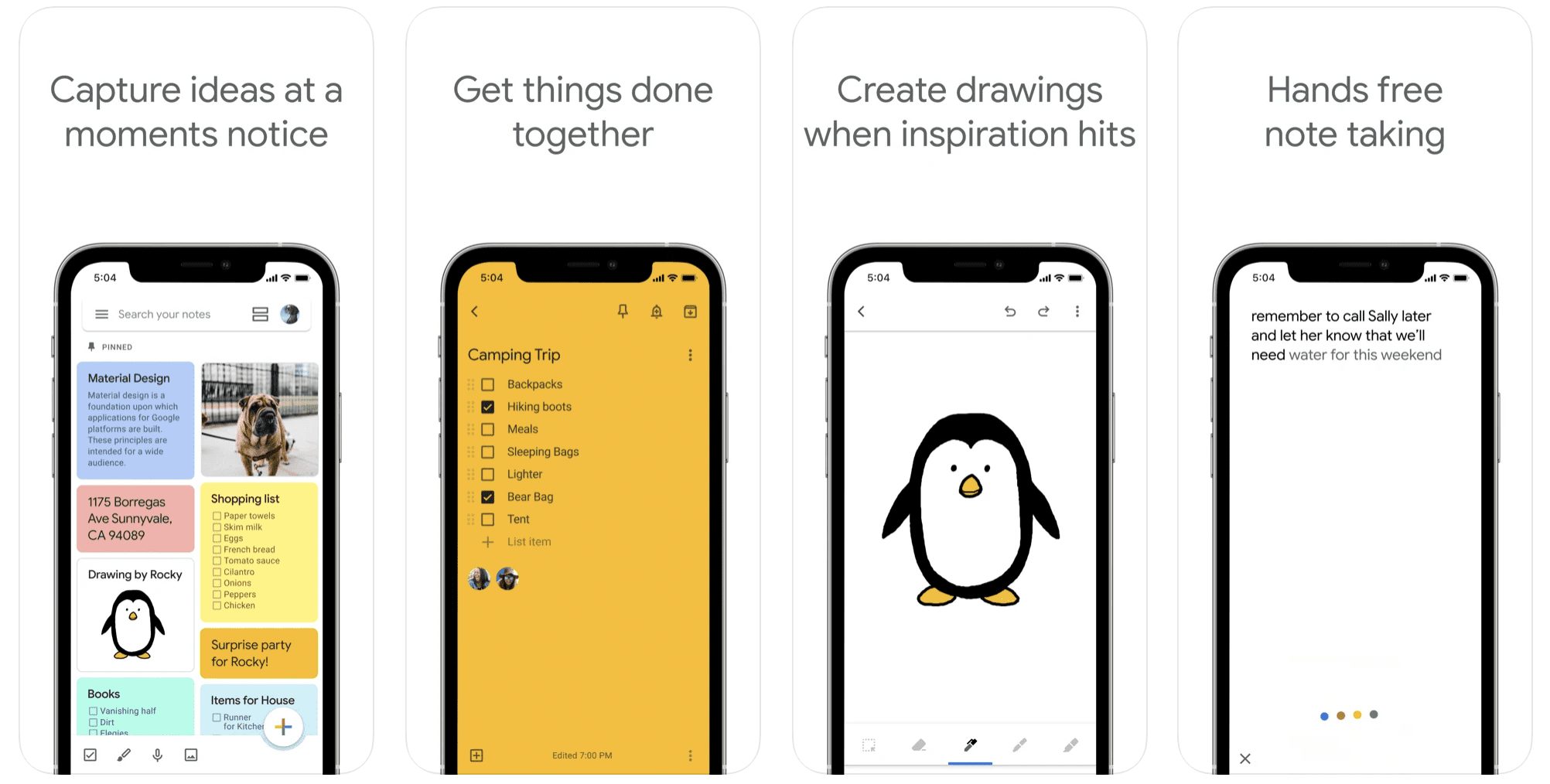 Busy with property tours? The best part of house hunting can easily become an overwhelming task. Keep track of the properties you've seen, how they looked, plus all the things you loved and hated. Google Keep will organize all your house hunting research in one convenient place. Quickly add notes, photos and voice memos when the open-house circuit keeps you hoppin'. You can even color code the yes/no/maybe properties to simplify the decision-making process.
Play Store 4.3
App Store 3.5
Average Rating 3.9
9. Sortly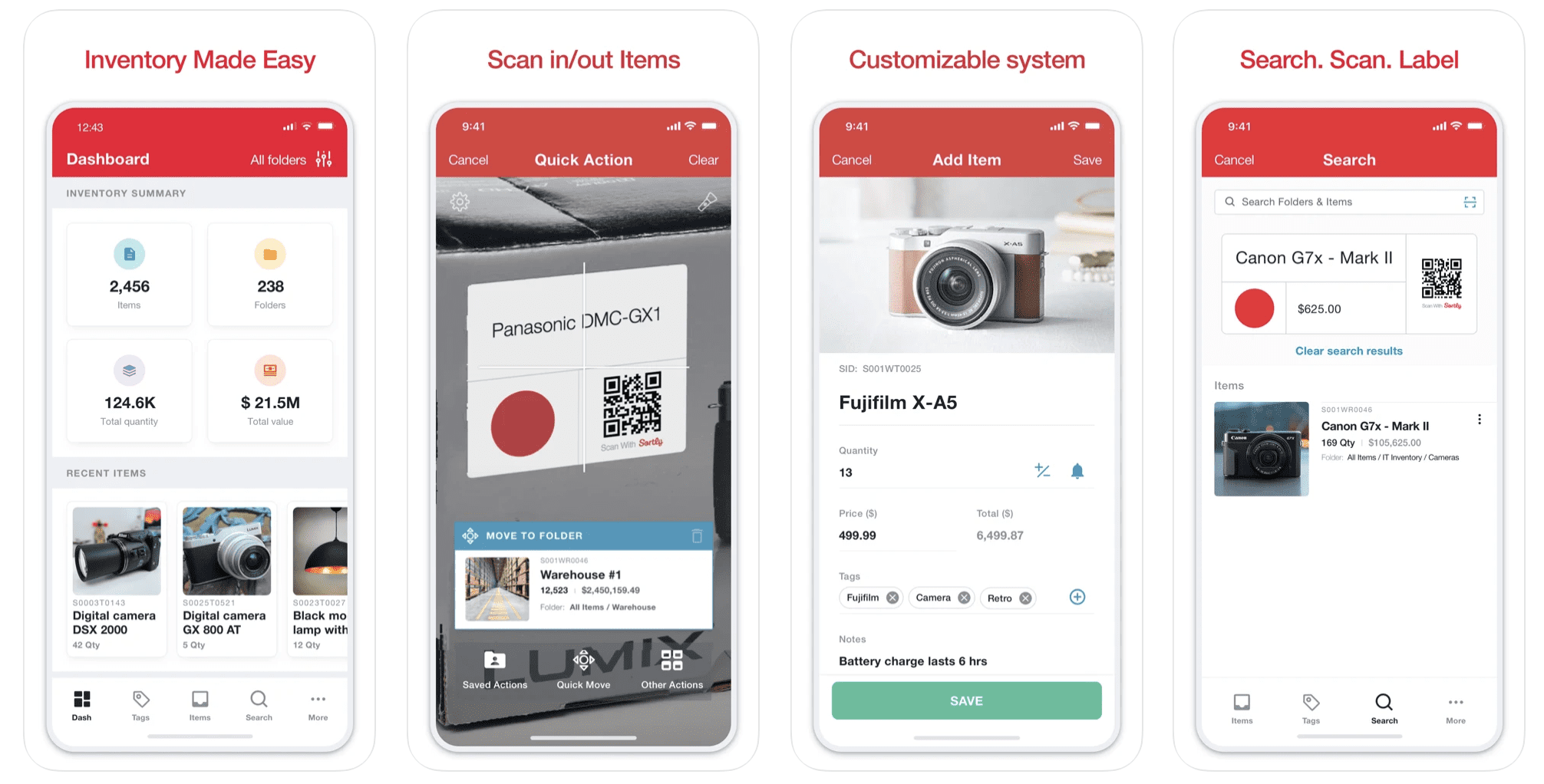 You found your dream home! You rocked the house hunting challenge, now it's time to rock at moving. Quickly create an inventory of all your household items from your sport socks to your Xbox and everything in-between. Just snap pics of your items, sort them into boxes then create custom barcode labels. When it's time to unpack, you'll save yourself time rummaging through every box to find your headphones. Just scan the label with your phone to see what's inside.
Google Play 3.9
App Store 4.7
Average Rating 4.3
10. Houzz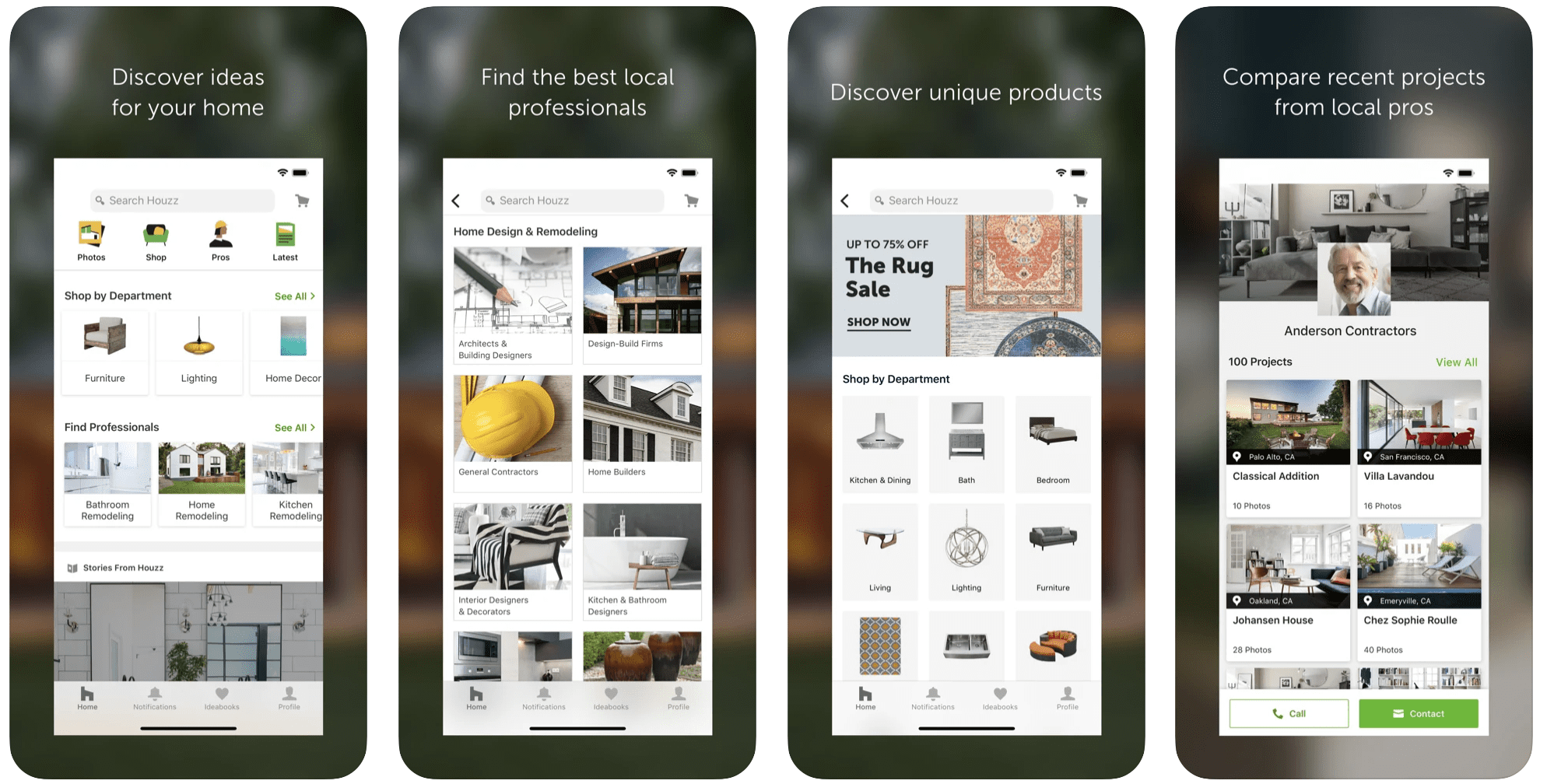 The only thing more exhausting than moving is redecorating. You'll have to do more than rip up some shag carpeting to make your new place feel like home. Houzz is the number one most beloved interior design app in North America. Set filters by floor plan, measurements, design type and so much more. Houzz will help you discover new interior design ideas and connect you with local professionals. You can even buy discount furniture and home décor through their marketplace.
Google Play 4.6
App Store 4.8
Average Rating 4.7
Your Real Estate Sidekick
There you have it! We've laid out all the best apps to walk you through entire home buying process from start to finish. Brand new to real estate or looking to buy your third investment property, this comprehensive list of gotta-have apps will take you from young grasshopper to sensei in a snap. Now that you're a pro, kick back and celebrate with a slice of 'za. Wasn't that easy?