How to Convert My Avion Points to Aeroplan Points in Canada
Table of Contents
[ Show ]
The Avion Rewards Program awards Canadians who bank with RBC with loyalty points, which can be redeemed for gift cards, merchandise and travel rewards. One of the program's most attractive features is its flexibility; points can be transferred to a select few other loyalty programs, including other frequent flyer programs. This article will explain how to convert your points and what to do with them once they've been converted. Plus, we'll compare the value the Avion Rewards points to the points of another Canadian travel loyalty program, Aeroplan.
What Are Avion Points?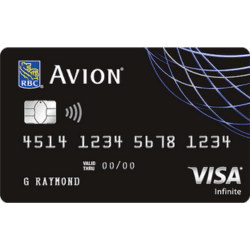 RBC Avion Visa Infinite
Get up to 55,000 Avion points* (a value of up to $1,100†), that's enough to fly anywhere in North America or the Caribbean! Apply by November 27, 2023. Apply online and get a response in as little as 60 seconds. * Conditions apply.
Get 35,000 welcome Avion points
The Avion Rewards Program is a reward program operated by the Royal Bank of Canada. Avion points are collected when you shop with a select RBC Avion credit card. Avion points are flexible and can be used to bank with RBC or redeemed for all kinds of rewards, including travel rewards, merchandise, gift cards, and charitable donations.
The biggest draw, however, stems from the flexibility of the Avion Program. Avion members can transfer their reward points to other reward programs, and Avion Elite members can even transfer points to other travel reward programs.
What Are Avion Points Worth?
Here is a breakdown of the Avion Reward grid according to the company's website: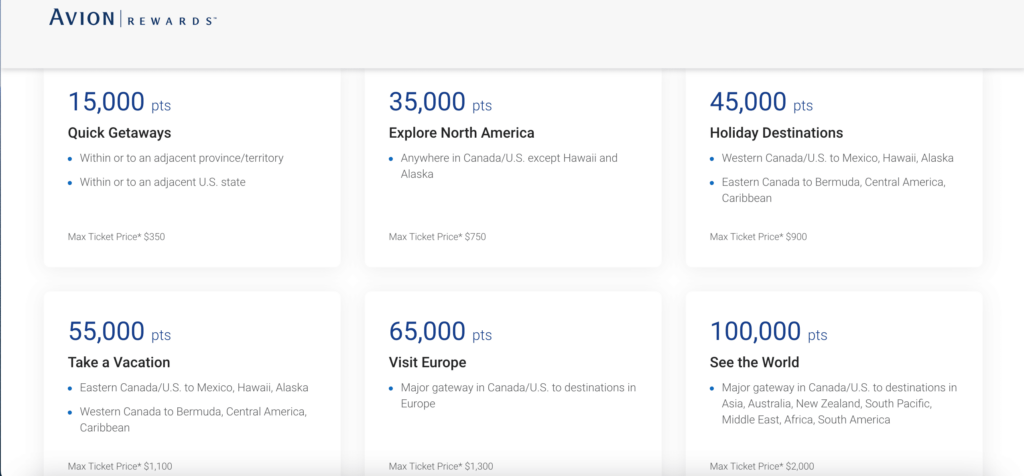 As we can see from the grid, points cover a maximum ticket price. For example, 35,000 Avion points will get you a ticket to anywhere in Canada or the continental United States up to a maximum of $750. At that rate, Avion points hold a value of 2.14 cents.
If, however, a ticket from Montreal to Miami only costs $330 (which, as a quick Google search revealed, was the median price between 4 different airlines), the point value drops to $0.94.
To avoid losing value, Avion members also have the option to pay for a ticket with points at an exchange rate of 100 points for $1 CAD. In that case, a $330 ticket from Montreal to Miami would cost 33,000 points instead of 35,000, bringing the value to $1, which isn't bad, but is a far cry from the $2.14 value assigned based on a maximum ticket price of $750.
For that reason, point collectors can potentially get more value for their points by converting them to a different loyalty program.
What Can I Convert My Avion Points Too?
Avion points can be converted to loyalty points with a select few Oneworld alliance airlines, specifically British Airways, American Airlines, and Cathay Pacific Asia Miles. Avion points are redeemable at a 1:1 ratio for British Airways and Cathay Pacific.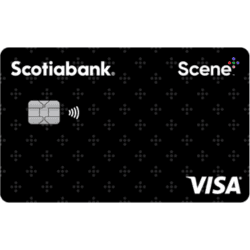 Earn 5,000 bonus Scene+ points
Here is a quick look at Cathay Pacific's award chart:

And here is the award chart for British Airways: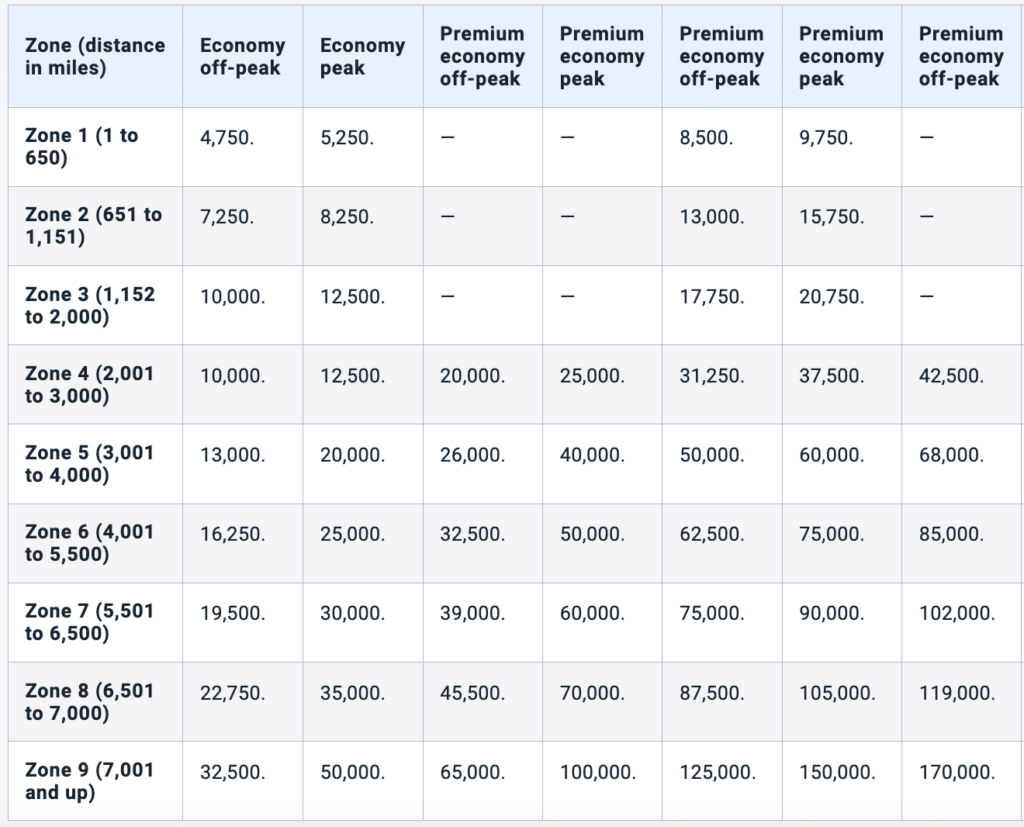 Both reward grids are based on miles travelled instead of the maximum ticket price, and British Airways and Cathay Pacific require significantly fewer points for short-haul flights; 4,750 for British Airways and 7,500 for Cathay Pacific, compared with 15,000 for Avion.
So, let's compare Avion with its other trading partner, American Airlines AAdvantage. Avion points can be converted to AAdvantage points at a ratio of 10:7. Here is a screenshot of the American Airlines flight award chart:

Again, fewer points are needed for a trip within the continental United States and Canada with American Airlines, but remember that the trading ratio is 10:7, not 1:1. Also, calculating the value of AAdvantage points became harder in April of 2023 when American Airlines moved to a dynamic pricing system, which is also how Aeroplan prices flights with Air Canada.
Avion Point Value vs. Aeroplan Point Value
Unfortunately, there is no way to convert Avion points to Aeroplan points. The only thing that the two companies have in common is that they are both Canadian-owned. They have a different pricing system, different owners, no partners in common, and the points for each program hold a different value.
As we've already seen, Avion points hold a value between 0.94 – 2.14 cents. On the other hand, Aeroplan points are valued between 1.5 – 1.9 cents. The fluctuation is due to Air Canada's dynamic pricing system. Here is what Aeroplan's reward chart looks like for flights within North America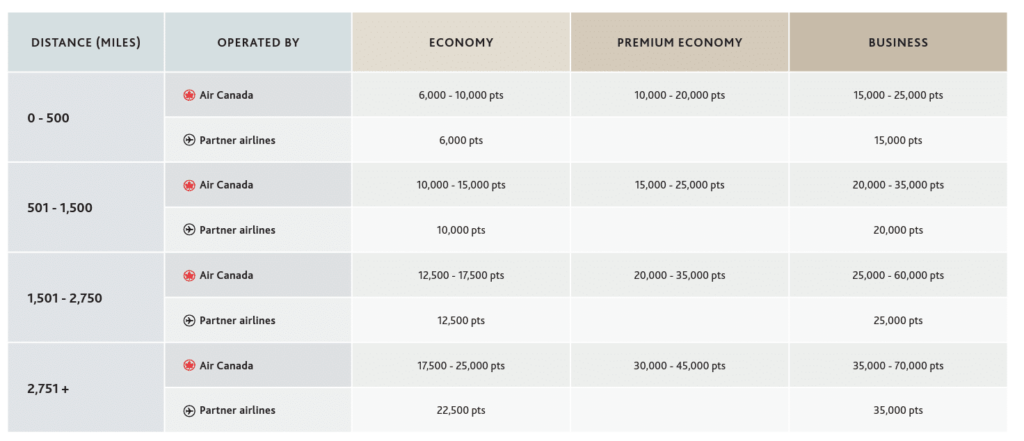 To travel a distance between 0-500 miles on an Air Canada flight will cost between 6,000 – 10,000 Aeroplan points, but a flat rate of 6,000 points on any of Air Canada's partner airlines.
Aeroplan's wide network of retail and financial partners also makes it easier for members to collect points. Whereas Avion points can only be collected with RBC credit cards, Aeroplan credit cards are available through CIBC, TD, and points can also be collected through a number of American Express cards.
If you happen to have a stockpile of Avion points but want to switch to Aeroplan, you can try a couple of workarounds to avoid losing point value. First, since Aeroplan points can be purchased with cash, you can convert your Avion points to Avios (British Airways program) and then sell your Avios points through a site like Sell My Miles. Aeroplan points regularly sell for 3.5 cents per point, but the company occasionally provides promotions that lower the cost of points or offer discounts for larger purchases. It's advisable to check the website for these deals.
How to Convert Avion Points
Remember that you need an active account in both programs if you want to convert points from one program to another.
You'll first need to log on to your RBC online account. On the bottom right-hand side of the screen, an icon will read 'Avion Rewards' next to a picture of a diamond. Click on it to be taken to the Avion Rewards home page. At the top of the screen, click on transfer.

Now you must decide which program you want to transfer your points to. Transfer to your Hudson Bay Reward account for gift cards at Hudson Bay or into West Jet Dollars to be used for any travel-related expenses with West Jet, including flights.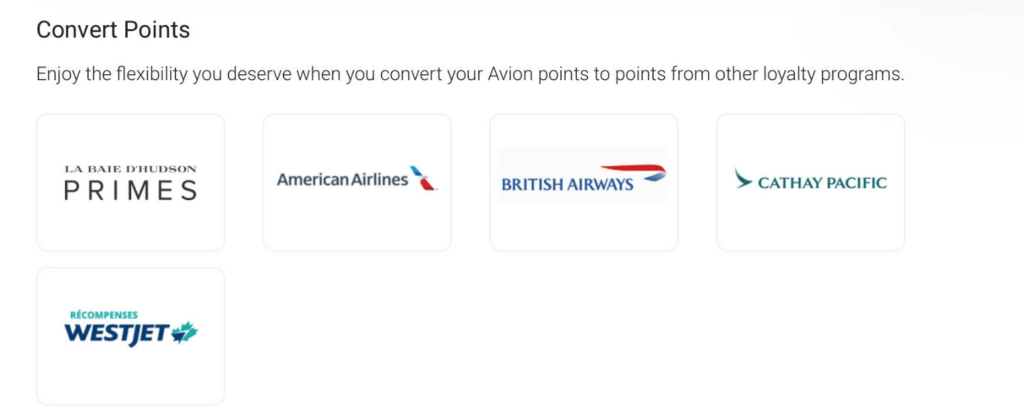 If you transfer to American Airlines, British Airways, or Cathay Pacific, you should see the points in your account within 4 weeks. Once the transfer is complete, you can claim your rewards on the new program's website.
American Express Cobalt® Card
20.99% , apr penalty: between 25.99% and 28.99% (variable).
21.99%, apr penalty: between 25.99% and 28.99% (variable).
New American Express Cobalt® card holders are eligible for 30,000 welcome Membership Rewards® points. Conditions apply.
Get up to 30,000 Membership Rewards points