The Ultimate Guide to Airline Alliances For Canadian Travellers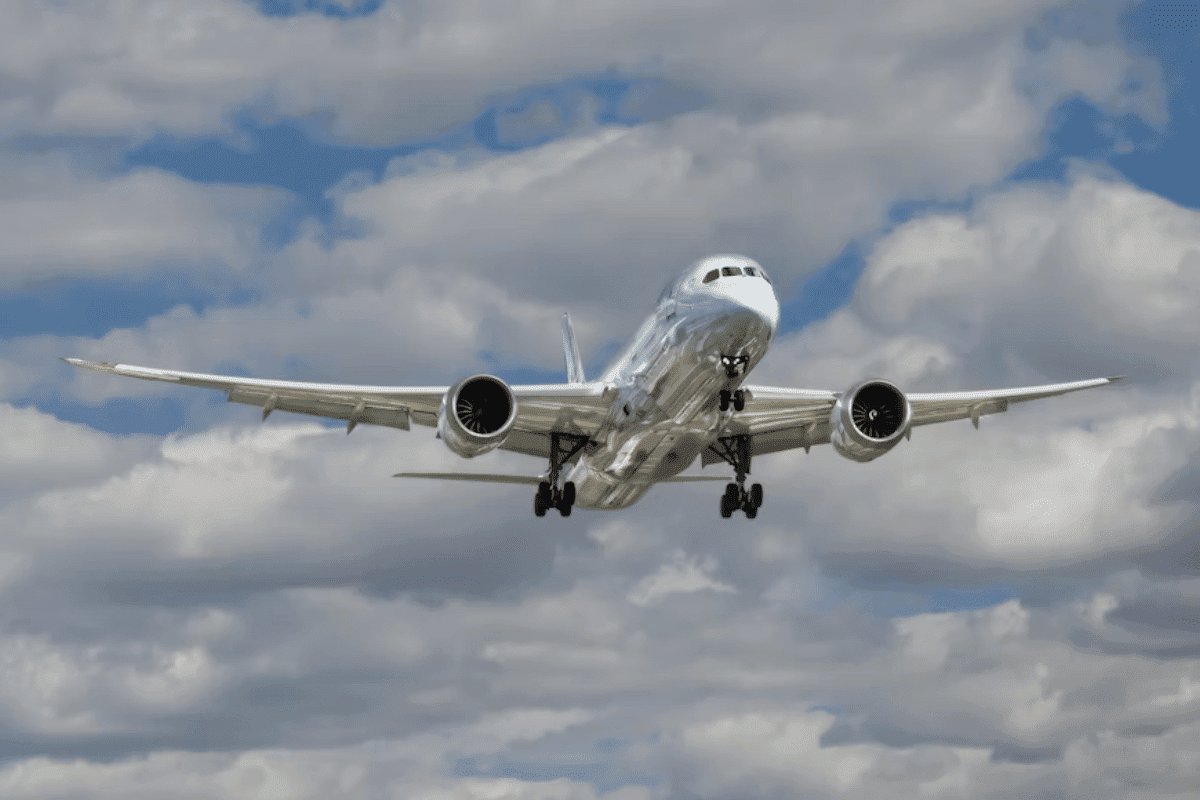 Table of Contents
[ Show ]
If you're a Canadian traveller looking to maximize your airline experience, understanding and leveraging airline alliances is essential. These alliances not only offer increased flight options but also provide cost savings, enhanced travel experiences, and exclusive perks. In this ultimate guide, we will walk you through everything you need to know about airline alliances and how to make the most of them. So fasten your seatbelts, and let's discover the best airlines in the world!
What Are Airline Alliances?
Before we delve into the specifics of airline alliances, let's first understand what they are. In simple terms, airline alliances are collaborative partnerships formed between multiple airlines to enhance their competitiveness and provide various benefits to both the airlines and their passengers. These alliances are designed to improve network connectivity, streamline operations, and offer a broader range of services to travelers. The primary goal of airline alliances is to create a more seamless and convenient travel experience while allowing member airlines to share resources and economics. Now that we understand the significance of airline alliances, let's take a closer look at the major alliances dominating the aviation industry.
The Major Airline Alliances
When it comes to airline alliances, three major players stand out: Star Alliance, SkyTeam, and Oneworld. These alliances have revolutionized the way people travel, offering a multitude of benefits and seamless connections to passengers around the globe.
Star Alliance
Star Alliance is the most extensive and oldest alliance in the world. With 26 key members encompassing 1,294 airports and 195 destinations, coupled with a fleet of 5,033 aircraft, Star Alliance surpasses all others in terms of destination coverage. This expansive network furnishes travelers with an extensive array of flight options and convenient transfers. Star Alliance caters to a substantial volume of passengers per year, exceeding 700 million, with a significant portion hailing from Canada.
For Canadians, Star Alliance holds particular appeal due to Air Canada's role as a founding member. Accumulating points through the Aeroplan Rewards Program and using the best Aeroplan credit cards in Canada is straightforward and allows you to redeem those points for flights and upgrades with all Star Alliance members.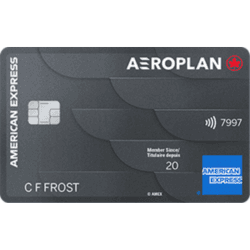 American Express® Aeroplan®* Card
New American Express® Aeroplan®* Cardmembers can earn up to 40,000 Aeroplan points. Conditions apply.
Earn 2x the points on eligible purchases made directly with Air Canada®* and Air Canada Vacations®*
Earn 1.5x the points on eligible dining and food delivery purchases in Canada
Earn 1x the points on everything else
Get up to 40,000 Aeroplan® points
From the moment you step foot into a Star Alliance member airline, you are greeted with a sense of unity and exceptional service. With a commitment to excellence, Star Alliance ensures that every passenger's journey is comfortable, convenient, and memorable.
One of the unique advantages of the Star Alliance is its extensive lounge network. As a Gold Status member, you gain access to luxurious and comfortable lounges around the world, where you can relax, recharge, and indulge in premium amenities before your flight. From delectable cuisine to exclusive spa treatments, the Star Alliance lounges elevate your travel experience to new heights.
Most Popular Star Alliance Members
| | | |
| --- | --- | --- |
| Airline | Loyalty Program | Canadian Route |
| Air Canada | Aeroplan | Toronto – Vancouver |
| Scandinavian Airlines | EuroBonus | Stockholm – Toronto |
| Lufthansa | Miles & More | Frankfurt – Montreal |
| Thai Airways | Royal Orchid Plus | None |
| United Airlines | MileagePlus | New York – Toronto |
SkyTeam
SkyTeam is another prominent airline alliance comprising 19 member airlines, a network of more than 1,150 airports, 175 diverse destinations, and a fleet of 3,054 aircraft, SkyTeam annually serves a staggering 630 million passengers. The alliance's core mission revolves around furnishing passengers with unparalleled global connectivity, underscored by a commitment to ensuring a uniform and exceptional travel experience from start to finish. With its robust influence spanning Europe, North America, and Asia, SkyTeam presents an expansive flight network, expertly intertwining routes to link travelers with their intended locations.
Canadians have the opportunity to participate in the SkyTeam alliance by accumulating points through the Amex Membership Rewards (MR) program and using one of the best American Express credit cards in Canada. Through this program, Amex MR points can be exchanged for Flying Blue Miles or Delta SkyMiles at a rate of 1000 MR points for 750 Flying Blue Miles or Delta SkyMiles. Subsequently, these acquired miles can then be used for rewards across all airlines that are part of the SkyTeam alliance.
American Express Cobalt® Card
20.99% , apr penalty: between 25.99% and 28.99% (variable).
21.99%, apr penalty: between 25.99% and 28.99% (variable).
New American Express Cobalt® card holders are eligible for 30,000 welcome Membership Rewards® points. Conditions apply.
Get up to 30,000 Membership Rewards points
One of the standout features of SkyTeam is its commitment to innovation and technology. From online check-in to mobile boarding passes, SkyTeam ensures that your travel experience is not only convenient but also technologically advanced. With a focus on digital solutions, SkyTeam aims to make every step of your journey seamless and effortless.
Most Popular SkyTeam Members
| | | |
| --- | --- | --- |
| Airline | Loyalty Program | Canadian Route |
| Air France | Flying Blue | Paris – Quebec |
| KLM | Flying Blue | Amsterdam – Toronto |
| China Eastern | Eastern Miles | Shanghai – Toronto |
| Delta Airlines | SkyMiles | Detroit – Montreal |
| Virgin Atlantic | Flying Club | None |
Oneworld
Oneworld is a coalition of 13 member airlines, 1,012 airports, and operates in 170 different destination countries. The alliance boasts a fleet of 3,296 aircraft and serves an annual passenger base of 490 million. Its core focus is on providing travelers with outstanding service, convenience, and flexibility. Emphasizing customer contentment, Oneworld is committed to meeting the requirements of each passenger throughout their journey, starting from ticket booking to final destination arrival.
Canadians can access special benefits within the Oneworld alliance by accumulating points through the Amex Membership Rewards (MR) program. These points can be converted to Avios points within the British Airways Executive Club at a 1:1 ratio. Subsequently, these Avios points can be utilized for booking flight tickets and obtaining flight upgrades on Oneworld-operated flights.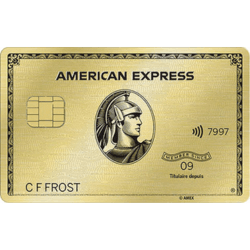 American Express® Gold Rewards Card
20.99% , apr penalty: between 25.99% and 28.99% (variable).
Earn up to 60,000 Membership Rewards® points, that's up to $600 towards your next vacation. Conditions apply.
One of the unique benefits of Oneworld is its extensive network of airline lounges. As a member, you gain access to exclusive lounges around the world, where you can unwind, refresh, and enjoy a range of amenities. From comfortable seating areas to gourmet dining options, Oneworld lounges provide a sanctuary for travellers, ensuring that every moment of your journey is relaxing and enjoyable.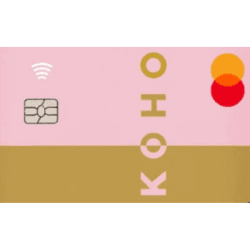 KOHO Travel Prepaid Mastercard
Get $20 with the HARDBACON code when you sign up for a free KOHO account and make your first purchase!
1% for transportation and groceries (or up to 2% depending on the chosen package)
0.5% for the rest.
Get $20 with the promocode HARDBACON
Most Popular Oneworld Members
| | | |
| --- | --- | --- |
| Airline | Loyalty Program | Canadian Route |
| American Airlines | AAdvantage | Los Angeles – Vancouver |
| British Airways | Executive Club | London – Toronto |
| Qantas | Frequent Flyer | Sydney – Vancouver |
| Qatar Airways | Privilege Club | Doha – Montreal |
| Cathay Pacific | Asia Miles | Hong Kong – Toronto |
As the aviation industry continues to evolve, these major airline alliances play a crucial role in shaping the future of travel. With their extensive networks, exceptional service, and commitment to customer satisfaction, Star Alliance, SkyTeam, and Oneworld have revolutionized the way we explore the world. So, the next time you embark on a journey, consider the benefits of being a member of one of these alliances and experience the true meaning of seamless travel. And don't forget to bring one of the best travel credit cards in Canada, as they can help you to collect points for these prestigious airline alliances.
Benefits of Airline Alliances for Canadian Travellers
Now that we know the major airline alliances, let's explore the specific benefits these alliances offer to Canadian travellers.
When it comes to traveling, Canadian travellers have a lot to gain from airline alliances. These partnerships between airlines not only enhance the travel possibilities but also provide numerous benefits that make the journey more convenient and cost-effective.
Increased Flight Options
Airline alliances provide Canadian travellers with a wider range of flight options. Whether you're planning a trip to Europe, Asia, or anywhere else around the globe, airline alliances significantly enhance your travel possibilities. With multiple airlines collaborating, you can reach your desired destination with ease, even if your destination is not being served by one of the best airlines in Canada such as Air Canada, WestJet or Air Transat.
Imagine you're planning a trip to Osaka from Vancouver. Thanks to airline alliances, you have the flexibility to choose from various airlines within the alliance network. For example, you could fly from Vancouver to Tokyo with Air Canada, and then hop on a flight from Tokyo to Osaka with ANA. Since both Air Canada and ANA are members of Star Alliance, you can collect Aeroplan points on both flights and enjoy the same benefits in both airports.
Furthermore, airline alliances often have codeshare agreements, allowing you to book flights seamlessly across multiple airlines. This means you can book a single ticket for your entire journey, even if it involves multiple airlines. This eliminates the need for separate bookings and ensures a smoother travel experience.
Cost Savings and Discounts
Canadian travellers can take advantage of cost savings and discounts through airline alliances. With partnerships and frequent flyer programs, you can earn miles on one airline and redeem them on another within the alliance. This allows you to accumulate miles faster and enjoy discounted or even free flights.
By joining a frequent flyer program within an airline alliance, you can earn miles every time you fly with any of the alliance members. These miles can then be redeemed for future flights, upgrades, or other travel-related benefits. As you accumulate more miles through your travels, you can unlock various elite status levels, which offer additional perks such as priority boarding, access to exclusive lounges, and enhanced baggage allowances.
Moreover, airline alliances often have special promotions and offers exclusively available to their members. These can include discounted fares, bonus mile promotions, and even exclusive access to partner airlines' premium services. By being a part of an airline alliance, Canadian travellers can maximize their savings and enjoy a more luxurious travel experience.
Enhanced Travel Experience
Airline alliances strive to create a seamless travel experience for Canadian travellers. From smoother connections to coordinated baggage handling, alliance members work together to ensure a hassle-free journey. Additionally, some alliances offer priority check-in and boarding for their loyal members, making your travel experience even more convenient.
Imagine you have a connecting flight from Montreal to Sydney, with a layover in Dubai. With an airline alliance, you can enjoy the convenience of through check-in, meaning you only have to check your bags once and they will be automatically transferred to your final destination. This eliminates the need for collecting and rechecking your luggage during layovers, saving you time and reducing the risk of lost baggage.
Furthermore, as a loyal member of an airline alliance, you may get access to exclusive airport lounges, where you can relax, enjoy complimentary refreshments, and make use of business facilities before your flight. These lounges offer a peaceful and comfortable environment, away from the hustle and bustle of the main airport terminals.
In addition to these benefits, some airline alliances offer dedicated customer service lines for their members, ensuring prompt assistance and support whenever needed. Whether it's a flight change, a request for special assistance, or any other travel-related inquiry, you can rely on the alliance's customer service team to provide efficient and personalized assistance.
Overall, airline alliances bring a multitude of advantages to Canadian travellers. From increased flight options and cost savings to an enhanced travel experience, these alliances make traveling more accessible, convenient, and enjoyable. So the next time you plan your journey, consider the benefits of airline alliances and make the most out of your travel experience.
How to Leverage Airline Alliances for Travel
Now that we've covered the benefits, let's explore how you can make the most of airline alliances while planning your next trip.
Earning Frequent Flyer Miles
One of the most valuable aspects of airline alliances is the ability to earn frequent flyer miles across multiple airlines. By accumulating miles through various partners, you can enjoy free flights, upgrades, and other exciting rewards. But that's not the only way to collect frequent flyer miles.
Use Airline Affiliated Credit Cards
In Canada, you have access to a range of credit cards designed for everyday use, allowing you to accumulate frequent flyer miles. For instance, if your goal is to collect Star Alliance points, consider opting for one of the best Star Alliance credit cards in Canada. Likewise, if you're aiming to collect SkyTeam or Oneworld points, it's recommended to explore the best American Express credit cards. This is because Amex Membership Rewards points can be converted into SkyTeam and Oneworld points, expanding your possibilities for earning rewards.
Take Advantage of Credit Card Churning
Another great way to earn frequent flyer miles is credit card churning. Credit card churning is where individuals apply for multiple credit cards with the primary intention of taking advantage of the introductory offers, rewards, and benefits offered by these cards. Churning typically involves applying for a credit card, meeting the requirements to earn the sign-up bonus, and then repeating the process with different cards, allowing you to collect the most amount of points in the least amount of time.
Redeeming Frequent Flyer Miles
While you can earn frequent flyer miles across multiple airlines within the same alliance, the same goes for spending your frequent flyer miles and enjoying the many benefits that come with your alliance membership status. Let's take a look.
Receive Discounts and Upgrades on Flights
If you've gathered a significant amount of frequent flyer miles, you can choose to utilize them for booking flights, getting fare discounts, and becoming eligible for seat upgrades. For instance, if you've amassed a considerable number of Aeroplan points, you can opt to receive a seat upgrade when flying from Toronto to Stockholm with Scandinavian Airlines. This upgrade is possible because both airlines are members of the Star Alliance network.
Receive Hotel Room Upgrades and Special Amenities 
Numerous airlines collaborate with hotels, offering you the option to use your earned frequent flyer miles for upgrading your hotel accommodations. For instance, if you frequently travel with Air Canada, you likely have amassed a substantial amount of Aeroplan points. These Aeroplan points hold value internationally and can be redeemed at various hotels including Fairmont, Shangri-La, and Intercontinental. This means that you could take a flight from Montreal to Frankfurt with Lufthansa, stay at the Sofitel in Frankfurt, and cover your expenses using nothing but your accumulated Aeroplan points. The possibilities are endless!
Access to Exclusive Lounges and Services
Traveling can often be tiring, but you can find relief in airline alliances, which grant you entry to exclusive lounges. These lounges offer a chance to relax and unwind before your flight, featuring comfortable seating, free refreshments, and a calm atmosphere to enhance your travel experience. For instance, if you're flying from Toronto to Frankfurt with Air Canada and then catch a Turkish Airlines flight from Frankfurt to Istanbul, you can take advantage of the Star Alliance lounges at the Toronto, Frankfurt, and Istanbul airports. The benefits of airline alliances extend all over the world, no matter where you go!
Priority Check-in and Boarding
As a member of an airline alliance, you can often enjoy the convenience of priority check-in and boarding. This means you can skip the long queues and proceed through the check-in process swiftly. Moreover, you'll have the advantage of priority boarding, ensuring you're among the first to step onto the aircraft and settle into your seat. These benefits are available to you wherever your alliance offers their services, regardless of the airline you chose to fly with.
Airline Alliances: The Bottom Line
In conclusion, airline alliances bring a myriad of benefits to Canadian travellers. From increased flight options and cost savings to enhanced travel experiences and exclusive perks, these partnerships make your journey more enjoyable and convenient. So next time you're planning a trip, consider leveraging airline alliances to unlock a world of possibilities, and make sure to compare credit cards to see if you can find one for your preferred alliance.
FAQs About Airline Alliances
What are airline alliances?
An airline alliance is a collaboration between multiple airlines to cooperate and coordinate their operations in various ways to provide enhanced benefits for both travelers and member airlines. These alliances are formed to create a more extensive and seamless network of flights, destinations, and services.
How do I join an airline alliance?
Becoming a member of an airline alliance is simple. All you need to do is take part in the frequent flyer programs of any airline that is a member of the alliance you want to join. For Star Alliance, that could be Air Canada. For SkyTeam, that could be Air France. For Oneworld, that could be British Airways. Your membership status with a single airline counts as a membership status for the entire alliance.
Which airline alliance is the best for Canadians?
Since Air Canada is the only Canadian airline to be part of an alliance, it is recommended to join Star Alliance through your membership with Air Canada. Nevertheless, if you plan to travel internationally often, consider enrolling in a different airline's frequent flyer program. For instance, if you frequently travel to Amsterdam for business, you might opt to fly with KLM and participate in their Flying Blue frequent flyer program, effectively making you a member of the SkyTeam alliance.
Which Canadian airlines are part of an alliance?
As of today, Air Canada is the only Canadian airline that is part of an alliance. This means that popular Canadian airlines like WestJet, Air Transat, and Jazz Aviation can not offer you the benefits of being part of an airline alliance. However, it is always possible that some of Canada's airlines may decide to join an alliance in the future.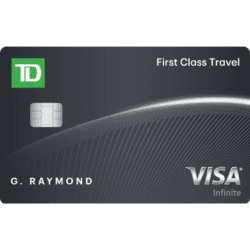 TD First Class Travel® Visa Infinite* Card
Special Offer: Earn up to $1,000 in value†, including up to 115,000 TD Rewards Points† and no Annual Fee for the first year†. Conditions Apply. Account must be approved by January 3, 2024.