The Best Airlines in Canada for 2023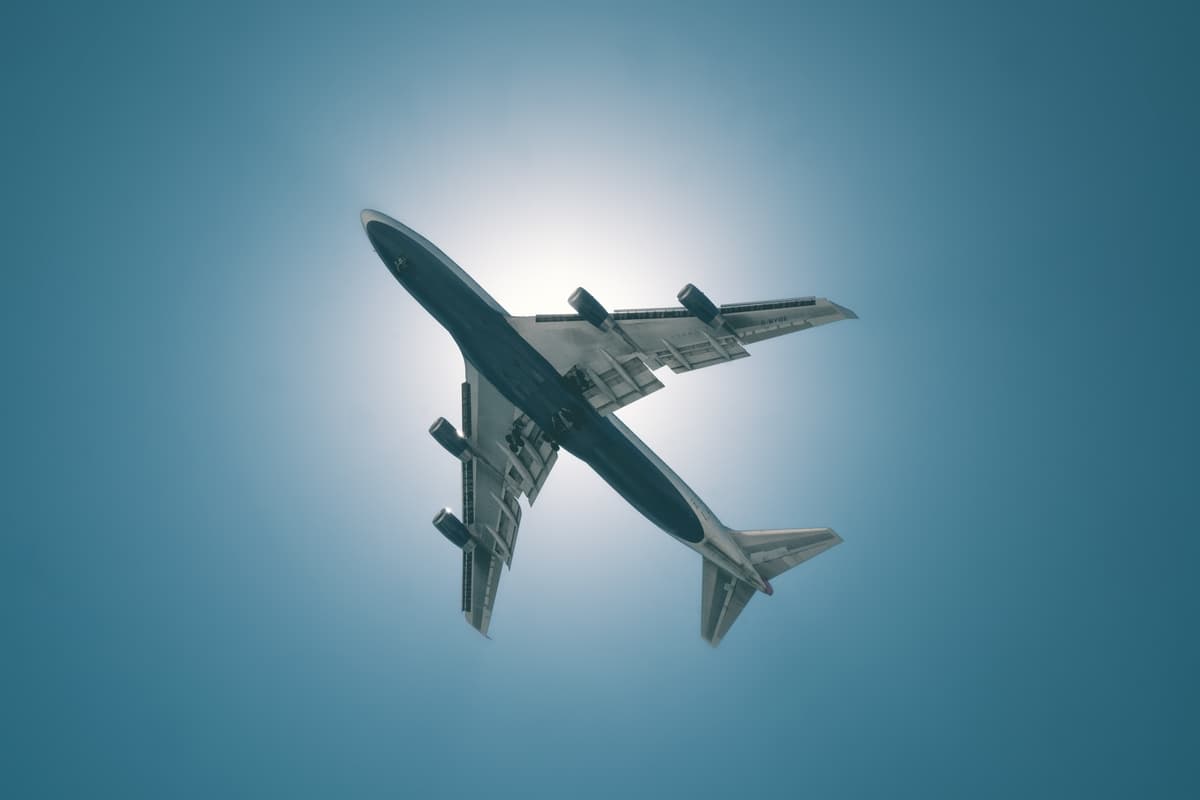 Table of Contents
[ Show ]
When you're over 30,000 feet in the air, you want to be able to sit back and relax – not worry about if you picked one of the best airlines in Canada or not. It isn't easy to find the best price for your flight, or the right airline for your needs. Especially when the Canadian sky is full of them.
For many Canadian travellers who want to save money, airfare seems to be the sole determinant of which flight to go with. But cheap fares don't always mean quality, and choosing a poor airline can make your journey anxiety-ridden and chaotic, a problem that can easily compound if you're travelling with family.
The best airlines in Canada vary in what they offer their customers. Yes, in-flight experience is important, but external factors such as the boarding process, luggage retrieval, and delays are all part of the flight experience as well. To help make your decision easier, and to save money on your next flight,  let's talk about the best airlines in Canadian right now:
Air Canada: Best airline in Canada for Aeroplan rewards & international travel
Air Canada is one of the best airlines in Canada biggest it is the biggest, both in respect to fleet size and the number of passengers it carries. It also offers the largest selectin of domestic and international destinations. It serves more than 200 destinations across six continents and is the founder of the Star Alliance group, an exclusive cohort of 26 airlines that work together to give their passengers easy connections and other rich perks to enhance their travelling experience. And its the official airline of one of Canada's most beloved travel rewards program, Aeroplan.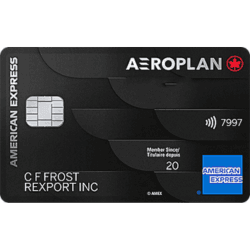 American Express® Aeroplan®* Reserve Card
New American Express® Aeroplan®* Reserve Cardmembers can earn up to 90,000 Aeroplan points.That's up to $2,700 or more in value when you combine your welcome bonus points and card benefits within the first 16 months of your cardmembership.
Earn 3x the points on eligible purchases made directly with Air Canada®* and Air Canada Vacations®*
Earn 2x the points on eligible dining and food delivery purchases in Canada
Earn 2X the points on eligible purchases with Rocky Mountaineer®**
Earn 1.25x the points on everything else
Earn up to 90,000 Aeroplan® points
Air Canada was ranked as the best airline in North America in 2017, based on a survey by Skytrax; a UK-based international air transport rating organization. It also received awards for the best business class lounge dining, best business class in North America and best airline cabin cleanliness in North America at Skytrax world airline awards.
Since it's the most recognized airline abroad, Air Canada offers endless last-minute daily flight options both domestic and international travelers. This airline counts Calgary international, Montréal Pierre Elliott Trudeau, Toronto Pearson and Vancouver International Airport as its main hubs.
Air Canada offers 7 booking classes which includes Basic, Standard, Flex, Comfort, Latitude, Premium Economy, and Business Class. They also operate an airline called Air Canada Rouge which basically provides low-cost flights to vacation spots in Europe,the Caribbean, South America, Central America, Mexico and the United States.
Depending on your fare, flight and frequent-flyer status, some of the products that you will be able to take advantage of includes in-flight Wi-Fi access with Gogo, Advanced Standard Seat Selection, Maple Leaf Lounge Access, Same-day Airport Changes, Service for Unaccompanied Minors and more.
MORE: The 10 Best Aeroplan Credit Cards in Canada
WestJet: Best airline in Canada for Avion & WestJet rewards
WestJet is Canada's second major airline that, along with its regional airline WestJet Encore, takes passengers to more than 100 destinations within Canada, U.S., Mexico, Central America, the Caribbean and Europe. Last year, over 66,130 travellers chose WestJet to fly places within and outside of Canada. Founded in 1996, WestJet Airlines has continued to operate independently and still is not part of any alliance. Having said that, it is one of the best airlines in Canada and is beloved for its personable, compassionate, and top-notch staff.
WestJet is part of the RBC Avion travel rewards program, and they have their own loyalty program. WestJet Rewards encourages passengers to continue using WestJet's services for their next vacation. The rewards programs incentivize travelers with WestJet dollars when making travel-related purchases through WestJet. The dollars can be redeemed for future flights and vacation packages with WestJet.
WestJet RBC World Elite Mastercard
When you're approved for your WestJet RBC World Elite Mastercard you'll receive 250 welcome WestJet dollars right away, and 200 more after 3 months. Conditions apply.
2% WestJet dollars : WestJet flights or WestJet Vacations packages;
1.5% WestJet dollars : Everyday purchases
Get up to 450 WestJet dollars as a welcome offer
WestJet is constantly expanding its destination routes. For example, in 2019 they added new pathways from Calgary to Austin, Texas and Calgary to Portland, Oregon. The main hubs of WestJet includes Calgary international, Toronto Pearson international, Vancouver international. In the 2019 Skytrax Airline awards, WestJet was recognized as Canada's Low-cost Airlines. They recently launched their Boeing 787-9 Dreamliners Fleet with private pods for a first-class travel experience. When it comes to sear types, there are 7 to choose from– Basic, Econo, EconoFlex, Premium, PremiumFlex, Business, and Businessflex.
Other features that come with WestJest seat, depending on the type, includes In-seat Power that lets you charge up your dying devices, Internet on board, access to a nice selection of music and movies to keep you entertained during long flights.
MORE: The 15 Best Travel Credit Cards in Canada for 2023
Air Transat: Best airline in Canada for holiday & vacation travel
Air Transat is Canada's third largest airline that's based in Montreal, Quebec. It was recognized as the World's Best Leisure Airline at Skytrax World Airline Awards, making it one of the best airlines in Canada for vacationers. Air Transat has also been recognized for its commitment to sustainable development, and for being one of the top 20 Airlines implementing energy-efficient processes. Air Transat accepts travel rewards program points such as Areoplan and Air Miles.
Get 2,000 AIR MILES Bonus Miles
Air Transat is owned by Transat A.T. Inc, which is an international tourism company that specializes in holiday travel. This airline serves more than 60 international destinations across 25 countries in the Americas and Europe. Its major hubs are Montreal Pierre Elliott Trudeau International Airport, Toronto Pearson International Airport and Vancouver International Airport.
Because it specializes in vacation destinations travel, Air Transat usually flies to warmer destinations during the winter months and European destinations during the summer. This airline has two cabin types to choose from – Club Class and Economy Class.
For a fee, you can add more perks to your Economy Class to unlock features such as seat selection, priority services, checked baggage, a comfort kit, a set of natural wood earbuds, an alcoholic beverage, and an exclusive selection of meals and treats. With Club Class, you get more spacious and recline-able seats with pillows and other premium amenities, a carry-on and two pieces of checked baggage, priority services and on-board perks mentioned above.
MORE: The Best Air Miles Credit Cards in Canada in 2023
Jazz Aviation: Best budget airline owned by a major carrier
To clear the air, pun intended, Jazz is not an independent airline. They are an Air Canada discount brand. Nonetheless, Jazz is a great lower-cost option for Canadian travellers, and they accept Aeroplan points too. Jazz provides both regional and charter airline services in Canada and the United States. It's based in Halifax Stanfield International Airport and Halifax Regional Municipality. Although Jazz is the sole subsidiary of Chorus Aviation, it is also Air Canada's largest regional partner and operates using the brand-name Air Canada Express and Jazz charters.
Their offshoot, Air Canada Express serves 79 destinations across Canada and the United States. Since it's Air Canada's partner, Air Canada sets the routes and flight schedule for jazz and handles all the seat pricing. It's main hubs are Toronto Pearson International Airport, Victoria International Airport, Vancouver International Airport, Montreal Pierre Elliott Trudeau International Airport and Calgary International airport.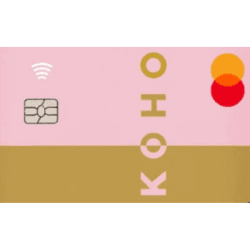 KOHO Travel Prepaid Mastercard
Get $20 with the HARDBACON code when you sign up for a free KOHO account and make your first purchase!
1% for transportation and groceries (or up to 2% depending on the chosen package)
0.5% for the rest.
Get $20 with the promocode HARDBACON
Jazz's Charter services are usually booked by corporate, executives, investors or those belonging to the oil and gas industry, and hockey teams for both business and recreation trips. Each trip is personalized from start to finish to the client's needs. Jazz Charters serves Vancouver, Calgary, Edmonton, Toronto, Montreal, Ottawa, Halifax, St. John's, United States and more.
Jazz offers two cabin types- Business Class and Economy Class. In 2019, Media Corporate Canada Inc. recognized Jazz Aviation as Canada's Best Diversity Employer for the eighth consecutive year. Also note that, Jazz offers technical services as well and is authorized to repair Canadian, US and EASA aircraft.
Lynx Air: Best new airline in Canada for ultra-low cost fare
Lynx Air is a new ultra low-cost carrier founded in 2021 by Tim Morgan, who is one of the WestJet founders. The airline aims to redefine what it means to be a low-cost carrier by offering ultra low prices, no hidden fees, and a la cart travel services. Lynx Air, previously called Enerjet, operates flights to several popular Canadian cities, such as Vancouver, Kelowna, Victoria, Calgary, Edmonton, Winnipeg, Toronto, Hamilton, Halifax, and St. John's, with plans to expand to additional destinations. Prices for one-way tickets can be as affordable as $60, while round-trip fares have been known to start at $100.
Despite being a budget airline, Lynx Air boasts one of the most modern fleets in Canada, consisting entirely of Boeing's latest 737 models. These aircrafts are said to be ultra-reliable and energy-efficient fleet. While the seating may be slightly cramped, the airline ensures that the seats themselves are comfortable, and customer service is fast and efficient.
Lynx Air offers affordable no-frills flights, allowing passengers to choose and pay only for the services they want. Optional services like priority boarding and seat selection can be added to the booking, but passengers also have the option to forego these extras.
However, passengers should be aware of the baggage fees for carry-on and checked bags, which range from $39.99 to $135.59. If travelling with a baby under 2 years old, passengers are allowed to bring a diaper bag for free in addition to their personal item. Additional baggage, such as a car seat or stroller, may incur standard baggage fees.
Passengers who wish to travel with a pet in the cabin will be charged a one-way fee of $79.99, which must be paid in advance during the booking process. If the payment is not made in advance, the airport fee will be $99.99.
Lynx Air also charges a Contact Centre fee of $20 (+tax) per transaction for phone bookings. However, if the transaction cannot be performed on the FlyLynx.com website, the fee will be waived. Overall, Lynx Air aims to provide affordable, no-frills flights with modern aircraft and friendly service.
Porter Airlines: Best airline in Canada for short-haul flights
Founded in 2006, Porter Airlines serves 22 popular destinations across Canada and the US. They're based out of the Billy Bishop Toronto City Airport with 29 aircrafts, and plan to add 80 more. Porter offers convenient flights to major Canadian cities, warm US destinations, and will soon expand air routes to Mexico and the Caribbean.
Port Airlines are known for providing the same full-service feel of the big-name carriers for a fraction of the cost, and a throw-back vintage look. All tickets include complimentary beer, wine, and premium snacks both in flight and in the lounge. Porter uses Embraer E195-E2 aircrafts which they claim are the most eco-friendly planes in the industry. Flights are more comfortable for passengers, producing up to 65% less noise than other aircraft models. 
Porter Airlines is conveniently located steps from downtown Toronto and offers a free shuttle service between the airport and the downtown core. Passengers can check in much later and faster than the major airline carriers. Porter's aircraft cabins are more spacious with full stand-up height and no middle seats for a less crowded passenger experience. If you're looking for a tropical destination, Porter currently flies to Aruba, Cancun Mexico, Nassau Bahamas, Punta Cana Dominican Republic, and San Juan Puerto Rico.
Porter Airlines also offer an in-house rewards program called VIPorter. Upon signup, members earn points on eligible travel purchases and can redeem points for travel. Basic airfare purchases earn 5 points per $1 spent. However, you must redeem points within 24 consecutive months or they expire. You can upgrade your membership to get access to priority check-in, a priority security lane, and priority boarding.
Central Mountain Air: Best airline in Canada for travel between BC & AB
Central Mountain Air is a popular regional airline in Canada that provides scheduled and charter flights across communities in British Columbia and Alberta. You can accumulate and redeem Air Miles with this airline too. They operate a fleet of Beechcraft 1900, de Havilland Canada Dash 8 and Dornier 328. In total, CMA currently serves 16 communities– Campbell River, Dawson Creek, Fort Nelson, Kelowna, Prince George, Quesnel, Smithers, Fort Nelson, Fort St. John, Terrace, Vancouver, Calgary, Edmonton, high-level and Lloydminster.
Central Mountain Air in partnership with Northern Thunderbird Air provide charter services to corporations, government agencies, oil and gas industry, individuals and other companies. They offer Expedia ate it passenger check-in and customizable schedule designed by the passenger. They also offer personalized meals and beverage options for the flight.
CMA is also a partner of Air Canada and offers seamless and convenient same-airport-terminal flight connections to travellers flying to regional, national and international destinations. Fare booking types with CMA include Econ, Flex, Flex+.
Air North: Best airline in Canada for remote Yukon, Nunavut & Northwest Territories locations
Air North, founded in 1977 by Joe Sparling and Tom Wood, initially offered charter flights and flight training services but expanded to include commercial passenger flights. It is 100% owned by Yukoners, including the Vuntut Gwitchin First Nation. The Vuntut Development Corporation (VDC), the economic arm of the Vuntut Gwitchin First Nation, owns an interest in Air North. 
Air North was established in 1977 by Joe Sparling and Tom Wood. Originally, the company focused on providing charter flights and flight training services, but it later diversified its operations to include commercial passenger flights. A standout feature of Air North is that it's entirely owned by residents of Yukon as well as the Vuntut Gwitchin First Nation.
The airline offers direct flights to Old Crow, Yukon, as well as other regions like Yellowknife, White Horse, Mayo, and Inuvik. It also services Ottawa, Vancouver, and Calgary. In 2019, Air North was named the Best Specialty and Leisure Airline in North America by Trip Advisor. 
The airline has a small fleet of 9 aircraft, ranging from Boeing 737-400 to ATR 42-320. The aircrafts are configured in a single class with a 32-inch average seat pitch and do not have in-flight entertainment. 
Air North's Flight Kitchen provides freshly made meals and can accommodate special dietary requirements. Complimentary beverages, including tea, coffee, soft drinks, and juices, are offered, and alcoholic beverages can be purchased on board. Credit card payments with Visa, Mastercard, American Express, JCB, and Discover are accepted. On the other hand, debit cards, tap payments, and cash are not. 
Baggage allowances vary based on the aircraft type serving the route. Passengers are typically allowed two free carry-ons and two free checked bags, with excess baggage fees starting at $42, and a maximum of 2 excess bags. 
Air North allows the transportation of bicycles, firearms, canoes and kayaks, and sporting equipment, with restrictions and conditions. Connector Fares cater to vacationers who wish to travel between Whitehorse and Vancouver, Kelowna, Victoria, Calgary, or Edmonton. These fares offer incredible value, starting from as low as $99.
Pal Airlines: Best airline in Canada for travelling in the Maritimes
PAL Airlines, established in 1974, has its headquarters in St. John's, Newfoundland and Labrador. Over the years, it has emerged as one of the leading autonomous airlines in Eastern Canada. Besides providing scheduled passenger flights, the airline also offers air charter and air cargo services.
PAL Airlines ensures that its customers have access to regular flights to various destinations across Eastern Canada. Additionally, passengers have the privilege of earning and utilizing Aeroplan points while travelling with PAL Airlines.
The airline offers four fare classes to cater to different needs. The Basic fare class offers the lowest prices but comes with no frills and restrictions. On the other hand, the Freedom class is the most premium option, offering flexibility, full refundability, and perks like free checked bags and last-minute changes. The Compassionate fare class is unique and is offered to those travelling for medical reasons or for a funeral. It offers a full refund, a free checked bag, and allows for last-minute changes.
PAL Airlines operates a diverse fleet comprised of four distinct aircraft models, namely the Dash 8-Q400, Dash 8-300, Dash 8-100, and Beech 1900D. These aircrafts were chosen to offer passengers a dependable and efficient travel experience.
In addition to its own services, PAL Airlines has established valuable partnerships with major carriers such as Air Canada, WestJet, and Air Borealis. Through this collaboration, passengers can seamlessly travel across the comprehensive domestic networks of all the involved airlines, all under a single reservation. This integrated approach ensures that passengers can confidently rely on their itineraries, with well-planned connection times incorporated for their convenience.
Air Intuit: Best airline in Canada for remote locations in Quebec
Air Inuit was established in 1978 by the Inuit community with the goal of creating easy and accessible air travel between Nunavik's 14 coastal villages to foster trade while preserving the rich Inuit heritage. Operating a fleet of exceptional and high-performing aircraft, such as the Boeing 737-200 and Bombardier's Dash 8-300, the airline has customized these planes to enhance cargo capacity and ensure passenger comfort in cold weather conditions.
The airline offers several fare classes, including Flex Fare, Infants and Children Fares, Senior Citizens Fare, Semi-Flex Fare, Honeymooners Fare, Compassionate Travel Fare, and Regional Air Access Program Fare. Senior citizens aged 60 or over are eligible for a 50% discount on the Flex Fare. Honeymooners travelling from a Nunavik community served by Air Inuit and/or from Sanikiluaq, La Grande, Sept-Îles, or Schefferville get a 75% discount on the Flex Fare.
Baggage allowances for checked and carry-on bags depend on the size and type of aircraft used for the flight. Excess baggage will incur a fee of $8.40-$9.20 per kilogram, including taxes.
During extended flights, Air Inuit goes the extra mile by offering complimentary beverages and hot meals to its passengers. Moreover, on select flights, the airline introduces travellers to local culinary traditions by serving snacks like the renowned Inuit delicacy called bannock or "Northern bread." This initiative aims to provide a cultural experience and acquaint passengers with the authentic flavours of the region.
Air Inuit offers a variety of special meals to accommodate different dietary needs, including vegetarian lacto-ovo meals, vegetarian/vegan meals, gluten-free meals, meals for diabetics, and non-lactose meals.
For flights lasting 30 minutes or more on the B737 and Dash 8 aircraft, Air Inuit provides an inflight entertainment system. Passengers can enjoy movies, series, magazines, and video games on their personal devices.
Pacific Coastal Airlines: Best airline in Canada for remote BC locations
Pacific Coastal Airlines, founded by Daryl Smith, offers regularly scheduled passenger flights as well as private charter books. It operates from Vancouver International Airport's South Terminal and flies to 17 airports in British Columbia, making it one of the best airlines in Canada for remote locations on our Golden Coast.
The airline offers three types of fares: BravoFare, ClassicFare, and EncorFare. BravoFare is the lowest-priced option with the fewest frills, starting at $94. ClassicFare is mid-priced and includes a free checked bag. EncorFare is the highest-priced option and includes premium features such as two free checked bags and advanced seat selection.
The cost and allowance for luggage can differ based on the type of ticket purchased, with prices ranging from no charge to $105. The fleet of Pacific Coastal Airlines includes aircraft models such as Saab 340A, Saab 340B, Beechcraft 1900D, and Beechcraft 1900C.
Pacific Coastal Airlines is the sixth-largest airline at Vancouver International Airport based on total outbound seats and the third-largest based on take-offs and landings. It also connects to additional destinations along the south coast of British Columbia through its affiliate airline, Wilderness Seaplanes.
Pacific Coastal Airlines operates flights on behalf of WestJet through a Capacity Purchase Agreement. WestJet Link was established with the aim of bridging the gap between minor and remote cities in British Columbia and Alberta, and WestJet's primary hub is located at Calgary International Airport. It also serves Vancouver International Airport with non-stop service to various destinations.
FAQS about the best airlines in Canada
What is the best airline in Canada?
The "best" airline in Canada depends on a number of things like price, destination coverage, customer service, and more. However, Air Canada is considered the largest and one of the best airlines in Canada due to its extensive network, fleet size, and quality of service.
How many airlines are there in Canada?
There are over 30 airlines in Canada. These include major airlines like Air Canada and WestJet, regional airlines like Air North, Jazz Aviation, and Central Mountain Air, the new ultra-low-cost carrier Lynx Air, and the budget-friendly short-haul carrier Porter Airline.
What are the cheapest airlines in Canada?
The cheapest airlines in Canada are typically the low-cost carriers. These include airlines like WestJet, Air Canada Rouge, Flair Airlines, Jazz, and the new ultra-low-cost carrier Lynx Air.
How to file a complaint against an airline in Canada?
To file a complaint against an airline in Canada, you can use the Canadian Transportation Agency's (CTA) Air Passenger Protection Regulations complaint form. You can also contact the airline directly to file a complaint by visiting the Contact Us section of their website.
What is the safest airline in Canada?
Air Canada is often considered one of the safest airlines in Canada due to its long-standing reputation and high safety standards. It is also a member of Star Alliance, the world's largest global airline alliance, known for its strict safety requirements.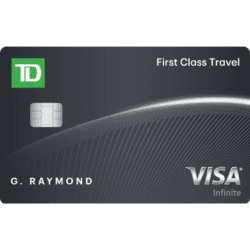 TD First Class Travel® Visa Infinite* Card
Special Offer: Earn up to $1,000 in value†, including up to 115,000 TD Rewards Points† and no Annual Fee for the first year†. Conditions Apply. Account must be approved by January 3, 2024.