The 9 best food subscription boxes in Canada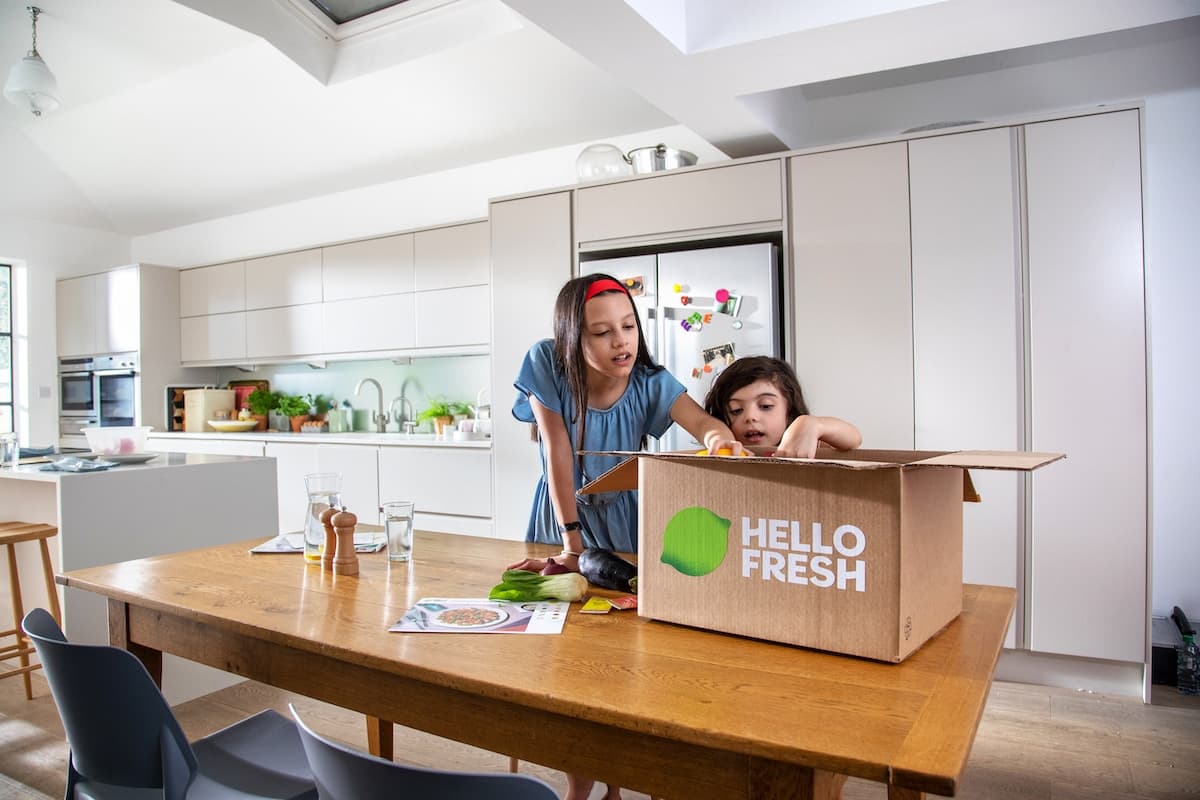 Table of Contents
[ Show ]
Are you looking for a convenient and exciting way to try new foods from home? If so, consider investing in a food subscription box in Canada. These boxes deliver a variety of delicious foods straight to your doorstep, allowing you to skip crowded grocery store aisles,  try new products and recipes without leaving your house, and save money on groceries. This guide to companies selling food subscription boxes in Canada explores the many benefits of purchasing subscription boxes for meals and snacks while highlighting some of the best options out there.
Why Choose Food Subscription Boxes in Canada?
Food subscription boxes have become increasingly popular in Canada of late and for a good reason: they offer convenient and time-saving solutions for busy individuals or families who want to enjoy delicious, healthy meals and snacks without the hassle of grocery shopping or meal planning. There are many benefits to purchasing food subscription boxes, including:
They are convenient and save time
One of the biggest advantages of food subscription boxes is the convenience they provide. With just a few clicks, you can select your desired meals, ingredients, and/or products and have them delivered right to your doorstep. Since these boxes include pre-portioned ingredients and recipes, they also take the guesswork out of cooking. 
Discovering New Flavours and Products
Another reason to try food subscription boxes is the opportunity to explore new flavours and food products. Whether you're a picky eater or an adventurous foodie, these boxes offer a chance to try new things without committing to purchasing large quantities of ingredients. Many boxes also include international options, giving you the chance to sample cuisines and snacks from around the world.
Avoid Throwing Out Food
Opting for subscription boxes substantially minimizes the waste associated with leftover food, which leads to a smaller ecological footprint. These services deliver meal ingredients in the exact quantity required for each recipe, eliminating the likelihood of spoiling unused food. 
Can I save money with food subscription boxes? 
When ordering food subscription boxes, there are fewer leftovers and less waste. Most of the food prep is already done for you, and you won't have to drive to the grocery store or order from a grocery delivery service. Taking this into consideration, food subscription boxes can save you a bit of time, energy, and money, but only when used for a few meals a week. Swapping out store-bought food for food subscription boxes five times a week may be worth it to get you through your busy work week, but using food subscription boxes for every meal is not cost-effective.
Having said that, subscription boxes are much more cost-effective for quick meals than services like Uber Eats. Uber Eats and similar takeout delivery services, which cost the full price of the meal at your restaurant of choice (which is already more expensive than preparing it at home) plus a costly delivery fee, used to pay their drivers' wages. 
If you would like to try a food subscription box service, the chart below compares the cost of leading Canadian food subscription companies. We'll go into detail about these companies in the next section.  
Company
Cost per serving based on 3 meals/week for 2 people
Shipping
HelloFresh
$12.17
varies
Goodfood
Easy Prep Basket: $12.24 -14.49 Classic Basket: $11.24-14.49Family Basket: $10.74-12.99
free on orders over $50.00
$9.99 on orders under $50.00
Chefs Plate
$8.99-11.99
$4.99
Plant Prepped
$13.49
free
Cook It
Ready-to-cook portions: $13.16Ready-to-eat portions: $14.30
free
Revive Organics
$7.99-9.99
free on orders over $50.00
$6 on orders under $50.00
Vegan Cuts
$31.90-34.80 per monthly box depending on length of subscription
varies
Nature Box
price varies with selected products
$36.00 annual membership fee (guaranteed to make back in discounts or credit given)
20-40% off purchase 
$7.95 USD
Universal Yums
$15.00 USD for 5-7 snacks
$26.00 USD for 10-12 snacks
$41.00 USD for 15-18 snacks
$4.00 USD
$6.00 USD
$13.00 USD
Best Meal Kit Food Subscription Boxes in Canada
Now that we've taken a look at how food subscription boxes can save you money, and we've seen a list of subscriptions available in Canada and compared the prices, let's take a closer look at what each company has to offer. With recipes from around the world, including vegetarian, vegan, and snack-only options, there is a subscription out there that is sure to suit your needs. 
HelloFresh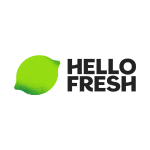 HelloFresh is one of the largest meal kit subscription services in Canada. They offer a variety of plans tailored to different dietary needs and preferences, including vegetarian, carb-smart, and low-calorie options. With fresh, pre-portioned ingredients and delicious recipes, HelloFresh makes meal preparation a breeze.
What sets HelloFresh apart is its commitment to sustainability. They work with local suppliers to source their ingredients, and all of their packaging is made from recyclable materials. HelloFresh also offers a mobile app that allows you to easily manage your subscription and access exclusive recipes.
Weekly subscriptions are $9.25-12.17 per meal, with the cheapest being an order for four meals five days a week and the most expensive two meals three times a week. HelloFresh currently delivers to addresses in Ontario, Manitoba, Saskatchewan, Alberta, British Columbia, Québec, Newfoundland, and the Maritimes. 
Neo Credit
None with the standard Neo plan
You can earn 2% cashback at the pump or convenience store locations and 4% cashback on transactions made through the Shell App. This offer is only available in British Colombia, Alberta, Saskatchewan, Manitoba and Ontario.
Goodfood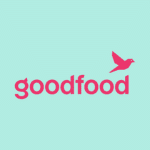 Goodfood offers a wide range of meal kits and food boxes designed to meet different dietary needs and preferences, including keto, paleo, vegetarian, and vegan. Their ingredients are sourced from local suppliers, ensuring the freshest and highest-quality products possible. Goodfood also offers a variety of add-ons, including snacks, desserts, and beverages.
One of the unique features of Goodfood is its focus on community. They have an online forum where subscribers can share recipes, cooking tips, and meal ideas. Goodfood also offers a referral program that rewards both the referrer and the new subscriber with discounts on their next box.
Goodfood has three pricing plans depending on recipe preference (Easy Prep, Classic, or Family), ranging from $10.74 for four recipes, four portions (Family) to  $15.49 for three recipes, two portions (Easy Prep). Delivery is available in Quebec, Ontario, Manitoba, Saskatchewan, Alberta, British Columbia, and the Maritimes.
Chefs Plate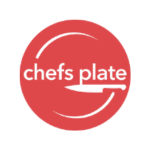 Chefs Plate provides easy-to-follow recipes and pre-portioned ingredients for delicious meals in under 30 minutes. They offer a variety of plans for different household sizes and dietary preferences–including meat and veggies, vegetarian, and family-friendly options–and their ingredients are sourced from ethically raised and sustainable sources. Chefs Plate also has a variety of options for those with dietary restrictions.
What sets Chefs Plate apart is their focus on culinary education. Each recipe comes with step-by-step instructions and cooking tips, making it easy for even the most novice cook to create restaurant-quality dishes. Chefs Plate also offers a mobile app that allows you to easily manage your subscription and access exclusive content.
Chef's Plate delivers to Calgary, Vancouver, Toronto, Ottawa, Quebec, Edmonton and Ontario. Pricing varies from $11.99 for two people and two recipes to  $8.99 for four people and four recipes.
Plant Prepped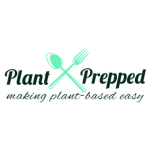 Plant Prepped is a Canadian weekly meal kit delivery service for plant-based meals. Gluten- and soy-free options are available. The company has committed to being environmentally sustainable–eating plant-based lowers your ecological footprint–and their packaging is made from recycled materials that are 100% curbside recyclable. Each week, they offer a small selection of gourmet-style recipes for you to choose from. All ingredients are included in the subscription box save oil, salt, and pepper, and meal prep times range from 25-40 minutes. 
Plant Prepped delivers to most of Ontario and Quebec. Meal plans cost $13.50 per serving for the two-person plan to $12.08 per serving for the four-person plan. Both plans provide three dinner recipes per week.  
Cook It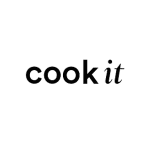 Quebec-based Cook It has ready-to-make and ready-to-eat options available. Their recipes are made with fresh, local ingredients, and the ready-to-make options take thirty minutes on average to prepare. Cook It caters to a variety of dietary preferences, including vegan, plant-based, and low-gluten options. They also have the Star Chef reward program, in which you can earn stars that can be redeemed for pantry items or discounts on menu orders. 
Meals start at $9.98 per portion–if you purchase seven recipes for four people–up to $13.16 for two recipes for two people.  Ready-to-eat meals vary depending on the number of recipes and portions, ranging from $12.95-14.30. Cook It has free delivery for Quebec, Ontario and the Maritime Provinces.
Revive Superfoods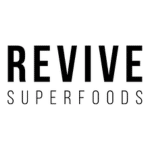 Revive Superfoods is a health-focused subscription service that delivers delicious and nutritious smoothies, soups, and breakfasts straight to your door. All of their products are made with organic, whole-food ingredients and free from refined sugars and preservatives. Revive Superfoods' products are perfect for those who want to prioritize their health without sacrificing convenience or taste.
What sets Revive Superfoods apart is its commitment to sustainability. All of their packaging is made from recyclable materials, and they work with local suppliers to source their ingredients. Revive Superfoods also offers a loyalty program, rewarding subscribers with discounts and exclusive products. Acai bowls, oat bowls, and soups are $7.99 per item, smoothies are $8.99, and meals are $9.99. Their points loyalty program rewards points earned by referring customers, posting on social media, or taking part in promotions. Points can be redeemed for discounts on your purchase. 
Best Food Subscription Boxes For Snacks in Canada 
If you love to snack but are bored by the usual fare, consider purchasing a snack food subscription box. These are usually monthly boxes that arrive chock-full of snacks around a theme, such as vegan snacks, healthy snacks, and/or snacks from around the world. These collections are often carefully curated for the company's customers to provide a unique snacking experience. Here are a few snack food subscription boxes available in Canada: 
Vegan Cuts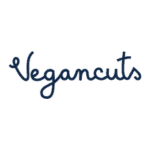 Vegan Cuts is a Utah-based company selling food and beauty box subscriptions with delivery in Canada. Products are perfect for the "vegan-curious" client who wants to make a difference, as a portion of each sale goes to support an animal sanctuary. All products are made with ingredients that are 100% vegan and animal cruelty-free. 
Over ten new snack items are available for you to order in each monthly box, curated around a different theme, like "sweet & spicy" summer snacks or "cozy" fall snacks.  Monthly subscriptions are $27.95 per month. This price goes down to $25.95 if you pay for three months at a time and $24.95 if you pay for six months in advance. 
NatureBox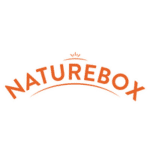 NatureBox's mandate is to provide customers with healthy, tasty snacks free from corn syrup, hydrogenated oils, MSG, and banned ingredients. They also pledge to give you no more than 10g of sugar per serving. Their menu has hundreds of items for you to choose from, including their own NatureBox Wellness line of snacks as well as brands whose ingredients align with NatureBox's "food philosophy." They also have a program delivering bulk snacks directly to business offices, as well as innovative corporate catering solutions, including boxed lunches and food trucks. 
You can order snacks with or without a subscription, but subscription members receive 20-40% savings on individual items. NatureBox guarantees that you will save at least the cost of your $36.00 annual membership fee, or they will give you the remaining amount in a store credit. Though located in California, NatureBox does ship to Canada. 
Universal Yums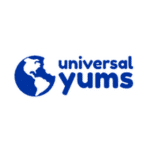 Each Universal Yums subscription box includes a variety of sweet and savoury snacks from a pre-selected featured country–such as Turkey, Taiwan, or Belgium–that may be difficult to procure in North America. You can also purchase individual items from past boxes. They constantly monitor their food providers to ensure food safety, quality assurance, and that each product in their boxes is FDA- and/or USDA-compliant. 
Universal Yums offers three subscription levels. When you pay for your subscription a year in advance, the cost of each box is: the Yum Box, containing 5-7 snacks, at $15.00 per month; the Yum Yum Box, containing 10-12 snacks, at $26.00; and the Super Yum Box, containing 15-18 snacks, at $41.00. Prices are slightly higher if you pay month-to-month. Located in the United States, Universal Yums ships to Canada at a reasonable price. 
Food subscription boxes: The Bottom Line
Whether you're a busy professional, a health enthusiast, or a foodie, there's a food subscription box out there for you. Consider trying out one of these top subscription services to make meal preparation easier and more exciting.
Food subscription boxes are a fantastic way to try new foods, simplify meal preparation, and support local businesses. They are also a great way to save time, energy, and money. With so many options available in Canada, there's something for everyone,  whether you're looking for meal kits, snacks, or specialty products. Consider trying one of the subscription boxes highlighted in this guide to discover new flavours, make mealtime a breeze, and make snacking more interesting while saving time normally devoted to meal prep and money that would ordinarily be lost due to food waste.
EQ Bank Card
Benefit from 0.5% cash back on purchases
This 100% free prepaid Mastercard also offers free ATM withdrawals in Canada, no FX fees, and up to 3% interest on deposits.
Get 3.00%* on everyday banking with EQ Bank