Is Mercury Available in Canada? Nope, But There Are Alternatives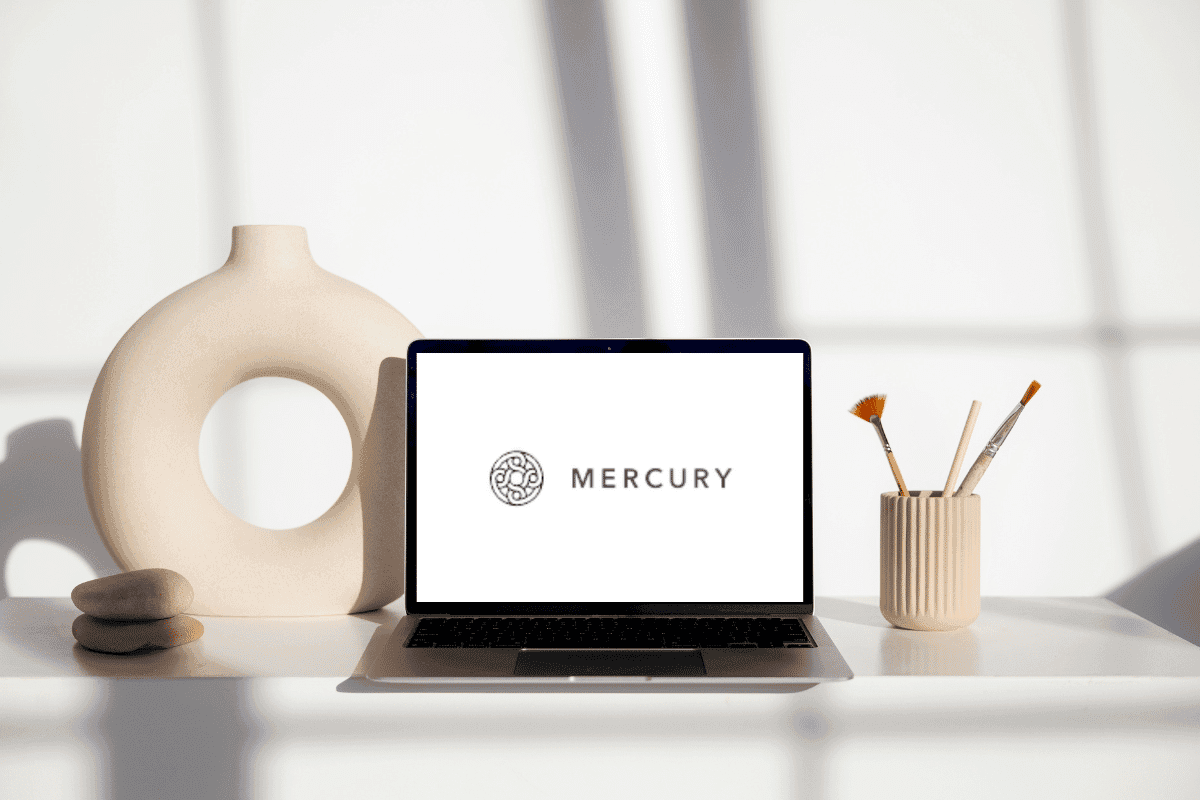 Table of Contents
[ Show ]
Mercury, a fintech company that supports startups in the United States, has not yet expanded its services to Canada. However, after the collapse of Silicon Valley Bank, Mercury gained 26,000 customers within a span of four months, demonstrating its growing popularity. This has led many Canadian startups to hope for the platform's arrival in Canada. Unfortunately, they currently have to look for alternative solutions. In this article, we will discuss the reasons why Mercury is not available in Canada and suggest alternative options that Canadian startups can consider for their payment, credit card, and banking needs.
What is Mercury?
Mercury is a fintech company that offers start-ups a seamless and efficient way to manage their finances. By cutting out the traditional banking intermediaries, Mercury reduces the time and costs associated with popular financial products like checking and savings accounts, debit and credit cards, investment funds, and payment options like ACH, wires, checks, and foreign exchange. In essence, Mercury aims to provide start-ups with a clean and efficient banking experience that is tailored to the intricate needs of fast-growing companies.
While Mercury is not a bank, it does provide banking services by partnering with Choice Financial Group and Evolve Bank & Trust, who are both members of the Federal Deposit Insurance Corporation (FDIC) in the United States. The credit cards issued by Mercury are backed by Patriot Bank, while Mercury Treasury, which allows customers to earn yield through Morgan Stanley and Vanguard mutual funds, are insured by the Securities Investor Protection Corporation (SIPC).
Mercury also has a program called Mercury Raise, which helps companies to connect with top investors, get guidance on fundraising, and gives them access to capital when they need it. Since Fall 2020, Mercury Raise has worked with over 630 start-ups from 32 countries that have received over $1.7 billion in funding.
Why is Mercury not yet in Canada?
Despite its success in many countries, Mercury has yet to make its way to Canada. The reasons behind this absence lie in the complex regulatory environment and the unique financial landscape of the country.
Canada, known for its robust financial system, has implemented stringent regulations to ensure the stability and security of its financial services industry. Financial service providers operating in Canada must adhere to a comprehensive set of rules and regulations, including anti-money laundering and know-your-customer requirements.
For Mercury to enter the Canadian market, it must navigate these regulatory requirements and obtain the necessary licenses. This process can be time-consuming and resource-intensive, as it involves extensive due diligence, compliance checks, and engagement with regulatory authorities.
Furthermore, the financial landscape in Canada presents its own challenges for Mercury. Canada has a well-established banking system dominated by a few major banks. These banks have their own tools for Canadian start-ups and established relationships with businesses. As a result, Mercury faces stiff competition in the Canadian market.
Our Favourite Canadian Alternative to Mercury For International Payouts: Wise Business
Wise Business is a leading international payments service that offers a compelling alternative to Mercury for Canadian businesses seeking efficient and cost-effective solutions. With its array of features and benefits, the Wise Business account stands out as a reliable choice for Canadians businesses who want to expand abroad. Let's take a closer look.
One of the key advantages of the Wise Business Account is its extensive reach, covering over 70 countries. This allows businesses to make international payments to overseas staff or suppliers effortlessly. Moreover, Wise Business ensures transparency by eliminating hidden fees and exchange rate markups, enabling businesses to save money on every transaction.
Wise Business also offers local bank details for nine different currencies, such as USD, EUR, and GBP. This feature simplifies the payment process for businesses, as they can provide these details to customers, making it easy for them to pay without incurring any charges. Additionally, approximately 50% of payments through Wise Business are instant or arrive within an hour, ensuring swift transactions.
Another notable benefit of Wise Business is its compatibility with popular platforms like Amazon and Stripe. Businesses can easily withdraw funds in up to nine currencies from these platforms, streamlining their operations and improving financial flexibility.
Wise Business ensures competitive exchange rates and minimal conversion fees when moving funds between currencies, making it an advantageous solution for businesses with international operations. The platform supports up to 54 currencies, providing businesses with a comprehensive view and control over their accounts.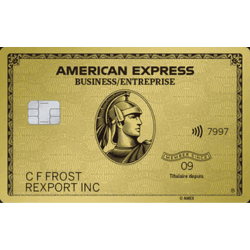 To qualify for a Wise Business account, businesses must meet specific criteria, including being a sole trader, freelancer, limited or public company, partnership, or a charity or trust. This inclusive approach allows a wide range of businesses to access Wise Business and benefit from its robust features.
Wise Business presents itself as an exceptional alternative to Mercury for international payments, offering businesses a reliable, cost-effective, and user-friendly solution to streamline their financial operations and maximize efficiency.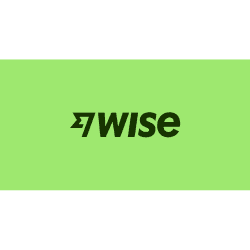 International Business Account from Wise
Make international payments and save money with Wise. Choose from 70+ countries and pay overseas staff or suppliers, with no hidden fees or exchange rate markups.
Our Favourite Canadian Alternative to Mercury For Business Credit Cards: Caary
The Caary Business Mastercard is a game-changing business credit card tailor-made for Canadian start-ups, offering a host of benefits that make it a superior alternative to Mercury. By focusing on the unique needs and challenges faced by start-ups, Caary aims to provide easy access to credit and simplified financial management.
Unlike traditional credit cards that heavily rely on personal credit scores, Caary takes a refreshingly different approach. Instead of scrutinizing individual credit histories, Caary evaluates a start-up's legal structure, average account balance, and credit card spending patterns. This innovative approach gives a fairer assessment of a business's financial health, providing start-ups with the credit they deserve based on their business performance.
Simplicity and affordability are at the core of the Caary Business Mastercard. With no personal or business credit score checks and no personal guarantees required, Caary prioritizes a start-up's cash flow over its credit file. This means that even younger businesses with limited credit histories can access credit to fuel their growth.
One of the standout features of the Caary Mastercard is its cash back rewards program. Unlike convoluted points systems, every purchase made with the card earns a straightforward 1% cash back, and there is no cap on the cash back earnings. This reward system allows start-ups to reinvest the cash back into their businesses, helping them grow even further.
The Caary Business Mastercard®
Available as physical and virtual business cards from the Caary Capital, a progressive financial platform for small and medium sized enterprises.

Rewards & Perks:
* No personal guarantees or credit checks.
* No annual fees, no FX fees and 1.5% cash back on all spend.
* Virtual cards for employees.
* Self-serve administrator portal.
The convenience and versatility of the Caary Mastercard are evident in its physical and virtual card offerings. The physical cards are accepted in over 200 countries, giving start-ups the flexibility to transact globally. On the other hand, the virtual cards, available through the Caary mobile app, enable quick and secure online transactions, making them ideal for managing subscriptions and supplier payments.
The integration with popular accounting platforms like QuickBooks and Xero streamlines expense tracking and financial management. This seamless connection saves time and effort by automatically transferring expenses and receipts to the accounting system, ensuring accurate bookkeeping and compliance.
To qualify for the Caary Mastercard, start-ups need to meet specific criteria, including official registration as a corporation in Canada (excluding Quebec), maintaining an average account balance of $35,000, and having an annual credit card spend of at least $25,000. These requirements are designed to support and nurture ambitious start-ups with a solid financial foundation.
The Caary Business Mastercard offers Canadian start-ups a compelling alternative to Mercury with its innovative credit evaluation system, simple and affordable features, lucrative cash back rewards, and comprehensive security measures. While the Caary Business Mastercard is a great choice for start-ups, we always recommend comparing business credit cards in Canada to find one that best suits the needs of your business.
Our Favourite Canadian Alternative to Mercury For Business Accounts: Wise Business
For Canadian start-ups in need of a reliable and efficient business account, Wise Business emerges as an excellent alternative to Mercury. Offering a wide array of features tailored to meet the specific needs of entrepreneurs, Wise Business sets itself apart with its user-friendly interface and versatile functionalities.
One of the standout features of Wise Business is its ability to facilitate easy withdrawals from popular platforms such as Amazon, Stripe, and more, supporting up to 9 currencies. This enables start-ups engaged in international transactions to manage their finances seamlessly and avoid costly currency conversion fees.
Integration with QuickBooks in real time is another compelling reason to consider Wise Business. By connecting their currency accounts, start-ups can streamline their financial record-keeping, saving valuable time on manual administrative tasks. This integration enhances accuracy and provides a clear overview of the company's financial health.
Efficiency is further amplified with the option to make batch payments, where up to 1,000 people can be paid in a single click. A simple spreadsheet upload with transfer details makes the process smooth and hassle-free, perfect for handling recurring payments, vendor payouts, or employee salaries.
With Wise Business, cash flow control becomes a breeze. Start-ups gain a comprehensive view of their expenses, while real-time tracking of team spending ensures that set spending limits are adhered to, minimizing financial risks and fostering responsible expenditure.
The inclusion of a Wise Business Card adds another layer of convenience. Entrepreneurs can invite their employees to order a debit card with pre-set spending limits, maintaining financial control while granting convenient access to company funds. Real-time spending tracking, coupled with the ability to create virtual cards for expense separation, enables efficient expense management without the need for physical cards.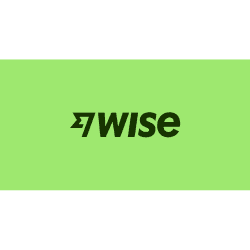 International Business Account from Wise
Make international payments and save money with Wise. Choose from 70+ countries and pay overseas staff or suppliers, with no hidden fees or exchange rate markups.
Moreover, qualifying for a Wise Business account is a straightforward process, encompassing various business structures such as sole traders, freelancers, limited or public companies, partnerships, and even charities or trusts in specific regions. Verification typically takes only 2-3 working days, making the onboarding process quick and hassle-free.
Wise Business shines as a stellar choice for Canadian start-ups seeking a reliable and efficient business account in Canada. With its diverse range of features, including seamless currency conversions, real-time QuickBooks integration, batch payments, and cash flow control, it caters to the specific needs of entrepreneurs, providing them with the financial tools required for sustainable growth and success.
Mercury in Canada: The Bottom Line
While the absence of Mercury in Canada may be disappointing for some businesses, there are viable alternatives available. Whether you need international payment solutions, business credit cards, or business accounts, options like Wise Business and Caary can provide the functionality and convenience you're looking for.
It's important to compare financial products, costs, and compatibility with your specific business needs when choosing an alternative to Mercury. By doing so, you can ensure that your business transactions continue to run smoothly, even without access to Mercury's innovative platform.
FAQs About Mercury in Canada
Is there any chance that Mercury will become available in Canada in the future?
While there is no definitive answer, it's always possible that Mercury may expand its operations to Canada in the future. However, the complex regulatory environment and the need to obtain necessary licenses make it a challenging process.
Are there any other alternatives to Mercury available in Canada?
Yes, besides Wise Business and Caary mentioned in this article, there are other alternatives such as the Loop Corporate Card and the Float Business Credit Card. It's always a good idea to research and explore what options are available in the market to find the best fit for your business.
Can Canadian businesses still make international payments without Mercury?
Absolutely! With alternatives like Wise Business or the Loop Corporate Card, Canadian businesses can continue to make international payments seamlessly. These alternatives provide similar features and cost-saving benefits, ensuring that your cross-border transactions can still be conducted efficiently.