TD Credit Score: How Canadians Can Get Their Credit Score As TD Clients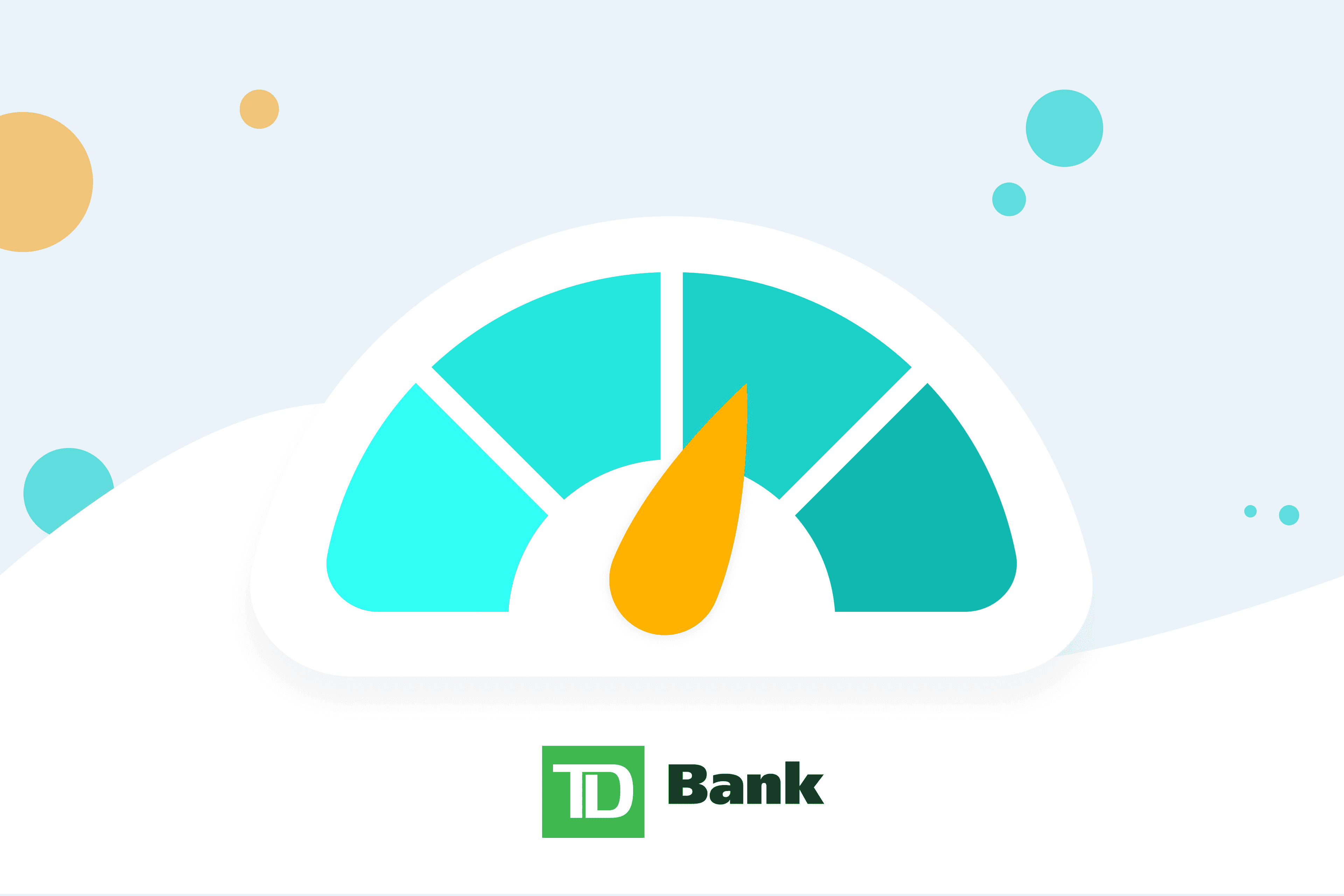 TD Canada Trust is one of Canada's big banks with a full range of financial services and products. There are over 1,100 branches across the country with headquarters in Toronto. You can do everyday banking as well as apply for various loans and other credit products.
TD Bank has never offered a free credit score, but they do offer the information you need to get one. The two main credit reporting agencies in Canada are Equifax or Transunion, but you'll have to do it yourself. You can go directly through these credit bureaus or you can choose a third party company like Borrowell or Credit Karma.
How TD clients can get their free credit score
TD Bank doesn't offer you a free credit score. On their website, they explain how you can access and view your credit history. They have the contact information for the main credit bureaus in Canada, Equifax and Transunion. As a Canadian, you're entitled to a free credit score every 12 months. It doesn't negatively impact your credit score as they perform a soft credit check. You can personally order your credit report by phone, email, or online.
Banks that give you a free credit score
While TD Canada Trust doesn't offer you a free credit score, other Canadian banks do. This includes BMO, RBC, CIBC, and Scotiabank. Not only do they offer free credit scores, they also offer insights into your financial practices. This allows you to see what is hurting your credit score.
BMO offers you education and a score simulation through their CreditView service. Scotiabank updates your credit score regularly so you can check in to see if it's improved or not. With CIBC, your credit score is available instantly. Being able to tap into your credit score makes you more conscious of your habits and may help you improve them.
Verified.Me service
Being that TD Canada Trust doesn't offer you a free credit score, there are other ways you can get it without joining a new bank. Verified.Me not only verifies your ID, you can also get your credit score from their app. If you bank with any of the following Canadian institutions, you can use the service:
TD Canada Trust
BMO
Desjardins
RBC
Scotiabank
The credit check is through Equifax where they help verify your digital identity. They do this by using personal information you consented to share for trusted connections. This includes your bank. You'll have moment to moment access to services like a free credit report from Equifax. You have to consent to the information being shared but rest assured, banking information like your account balance, login information, and transactions are never shared.
The credit score through Verified.Me is going to be automatically updated every 30 days. You can take a look at your score whenever you like. That is what people want today: easy access to information at any time of day.
How to get your credit score through Verified.Me
Download the Verified.Me mobile app. You can find it on the App Store or Google Play Store.
Once downloaded, select Get Started and choose TD Bank.
When you've selected TD Bank, you'll then fill in login information. This will be the same information you use to access your banking online.
When using the app for the first time, they may send a verification code to you. This is for security purposes.
You'll be asked to confirm your personal information. This gives you an opportunity to confirm the proper personal information.
Once your account is set up and you're logged in, you can add Equifax as a connection.
There are four icons at the footer of the screen. You want to choose the Me icon and then Add Connections and finally Equifax.
There will be a three-step verification process. Once completed, Equifax will be on your list of My Connections.
Select Equifax, tap the button on the bottom of the screen, View Details. You'll be redirected to the Equifax website through the Verified.Me secure login.
Agree to the terms and conditions laid out by Equifax and the credit score will be made available right away.
[Offer productType="OtherProduct" api_id="5f35480892ec22115033b309″ id="215977″]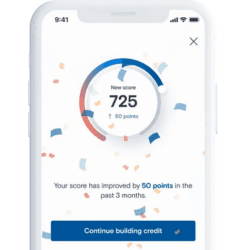 Credit Building by KOHO
Take out a line of credit, pay it off on time and build your credit history. We'll be with you every step of the way.
Only $10/month for 6 months