Shiba Inu Coin In Canada: What You Need to Know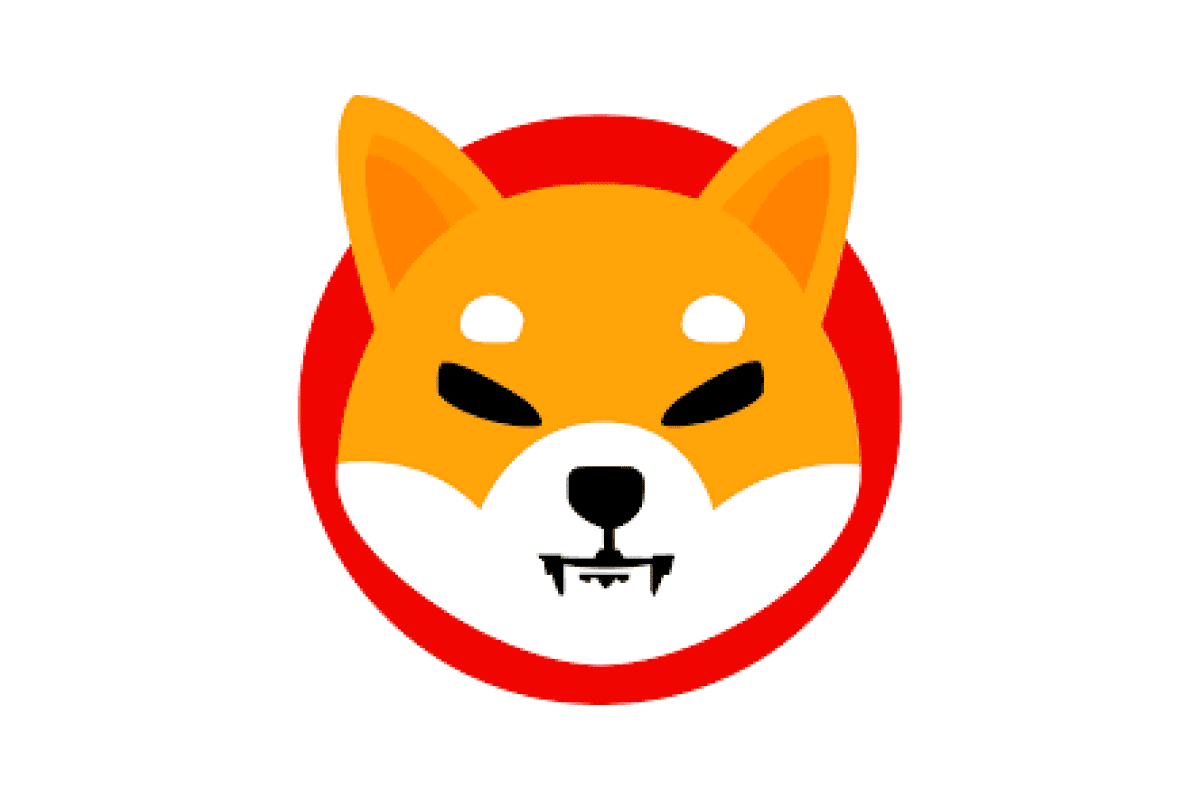 Shiba Inu (SHIB) was one of the most explosive cryptocurrencies of 2021. According to data from crypto price- tracking website CoinMarketCap, it was the most viewed cryptocurrency of the year, surpassing even Bitcoin. At the time of writing, it has a market cap of over $17.9 billion. However, the circulating supply of Shiba Inu tokens is over half a quadrillion, leaving just one coin valued at fractions of a penny.
Shiba Inu is also a breed of dog, as is portrayed in the highly popular doge internet meme. In fact, the cryptocurrency was created as a successor to the infamous cryptocurrency Dogecoin, with this newer installment being nicknamed the Dogecoin Killer. It features a fearsome looking Shiba Inu as its mascot. This article will examine the history of the cryptocurrency, why it became popular, and where to buy Shiba Inu coin in Canada.
The birth of Shiba Inu
SHIB was designed by a pseudonymous developer named Ryoshi in 2020. In his whitepaper, he calls it an "experiment in decentralized spontaneous community building." As with most cryptocurrencies, SHIB was built using blockchain, a technology for maintaining a distributed ledger of transactions, as its foundation. This helps verify ownership of a given number of tokens across a network without relying on a central intermediary to do so.
However, unlike its parent cryptocurrency Dogecoin, SHIB does not run on its own native blockchain. Rather, it functions as a token on the Ethereum network,the most popular blockchain for decentralized apps and non-fungible tokens (NFT). Ryoshi said he chose Ethereum because he thought it was the most tamper-proof and decentralised option available for hosting his project.
As such, SHIB does not have a built-in token distribution model like other cryptos do. As a strange security precaution, Ryoshi decided to donate 50% of the token's supply to Vitalik Buterin, founder of Ethereum. "There is no greatness without a vulnerable point," he said, "and as long as VB doesn't rug us, then SHIBA will grow and survive." Vitalik has since burned most of these tokens, but they were once a larger portion of his portfolio than his Ethereum holdings.
The SHIB community, aka the SHIB Army, are also dedicated to helping real world Shiba Inu dogs. It promotes using Amazon Smile, the online retailer's charity initiative to donate 0.5% of purchases to the Shiba Inu Rescue Association. It is crypto for a cause.
How does it work?
Shiba Inu is more than just a cryptocurrency, a token with its own decentralized exchange (DEX). The original DEX was known as "ShibaSwap," but a recent beta for a new, more community focused DEX is called Doggy DAO. The full capabilities of both exchanges are unlocked by three separate tokens. Besides SHIB itself, the medium-of-exchange token for the project, they feature two other tokens known as BONE and LEASH.
BONE is Shiba Inu's governance token. It allows holders to vote on various proposals regarding the future development and direction of Shiba Inu. Its supply is capped at 250 million. Meanwhile, LEASH is the staking token behind Shiba Inu, limited to only 107,646 units. Holders are rewarded for staking and validating SHIB transactions.
ShibaSwap allows holders to stake, or bury, any of these assets, converting their holdings into xSHIB, tBONE, and xLEASH respectively. Alternatively, holders can farm, or dig, by providing these tokens to their respective liquidity pools. This is collectively known as the Puppy Pool.
Since SHIB is an ETH-based token, transactions on the network are validated using Proof of Work (PoW). That may change eventually to Proof of Stake. PoW requires network nodes to expend tremendous energy in order to produce the next valid block for the blockchain.
What makes Shiba Inu so popular?
There's little added utility behind SHIB to set it apart from other cryptocurrencies. Rather, it derives its value on a purely subjective basis, which is strongly influenced by the strength of the meme backing it. Ultimately, it is a highly speculative asset.
Elon Musk and Dogecoin's influence
Shiba Inu's growth is inextricable from that of Dogecoin. The latter is a cryptocurrency created as a joke by Billy Marcus and Jackson Palmer in December of 2013. This was at the height of that year's Bitcoin bull market when numerous cryptocurrency bubbles formed, and nearly anything related to blockchain could gain value.
Somehow, Dogecoin managed to stick around past that point. It still hovers within the top ten most valuable cryptos, and is even the most well-known cryptocurrency among investors besides Bitcoin. Dogecoin peaked early last year, when Tesla CEO Elon Musk began tweeting about crypto. In February, his company shocked the world when it bought $1.5 billion worth of Bitcoin, sending a bullish shock across the market.
Yet being the memelord he is, Elon was equally attached to Dogecoin, repeatedly tweeting hopeful things about it. Given his influence, and Doge's comparatively smaller market cap, his words alone caused it to surge through the cryptocurrency rankings. At one point, Doge held the #3 spot with an $88 billion market cap, trading at over $0.68 per coin. This was 900% growth from only weeks prior.
Shiba gets on the Hype Train
In light of Dogecoin's explosive growth, numerous other doge-based coins grew exponentially next to it. Shiba Inu was among them. Trading on crypto platforms for virtually nothing in April, the coin garnered barely $1000 in daily volume. Yet exactly one month later, volume soared to $14.5 billion, with market cap nearly reaching $9 billion a week later.
However, easy come, easy go. On Feb 12, 2021, Elon popped the euphoric crypto bubble with a tweet on behalf of his company. He said that due to environmental concerns surrounding PoW, Tesla would cease accepting Bitcoin as payment for company cars.
Around the same time, China announced a total ban on Bitcoin mining throughout the country, spreading more fear across the market. Combined with a series of cascading liquidations, the entire crypto market crashed by 50%, including Bitcoin, Dogecoin, and Shiba Inu. That said, SHIB would not lose all of the value he previously held. Until Q4, the coin maintained a relatively steady market cap above $3 trillion. Meanwhile, Elon Musk continued to support Doge, even revealing that he personally owned some in July.
SHIB to the moon
By October, Shiba Inu had already gained notoriety within the market. People recognized as a Dogecoin spinoff, and moreover, that it was actually succeeding. This set the foundation for Shiba's success that month, when Bitcoin broke to the upside in anticipation of a US ETF launch.
As Bitcoin reclaimed its $1 trillion market cap, it sparked growth among a wave of small-cap coins next to it. Ethereum breached $4200. Solana cracked into the top 5 coins. The most notable, however, was SHIB which saw its market cap rise over 250% in the first week of October.
The excitement continued for the remainder of the month, with its market cap peaking above $40 billion. Incredibly, it had even managed to briefly surpass Dogecoin before the latter reclaimed its spot among the top nine cryptos. Shiba has mildly corrected since then, but it's now comfortably sitting within the top 20 cryptos. At the moment, Dogecoin is just one place above it at rank #12. Together, they are the most eminent meme-coin duo within the cryptosphere.
Where to buy Shiba Inu in Canada
Numerous Canadian crypto exchanges and wallets now support Shiba Inu, having recognized its mainstream popularity and growth. Before trading, remember that SHIB is still extremely speculative. Almost anything can swing its price. 
VirgoCX
VirgoCX is a Canadian exchange that supports over 65 cryptocurrencies alongside Shiba Inu.
The cryptos available are SHIB, BTC, DOGE, ETH, LINK, UNI, LTC, and more
The trading fees are 0.5-2.5%, deposit or withdrawal fees vary depending on the method used.
Wealthsimple
Wealthsimple allows you to buy cryptocurrencies as easily as you would a stock. However, crypto bought through Wealthsimple cannot be transferred to your personal wallet. The app presents a trade-off between convenience and custody.
The cryptos available are SHIB, BTC, ETH, 1INCH, COMP, and more
The trading fees are 1.5-2% price spread, no deposit or withdrawal fees.
Should you chase this Doge?
Shiba Inu's growth has been a silly and intriguing phenomenon. However, if Dogecoin has taught us anything, it's that this meme coin could very well have staying power. If you have a thirst for volatility and speculative trading, you might favour trading SHIB. On the other hand, those with less risk tolerance may want to save their money for a more reliable investment.