Breezeful Mortgage Review 2023: Get A Mortgage Online in Canada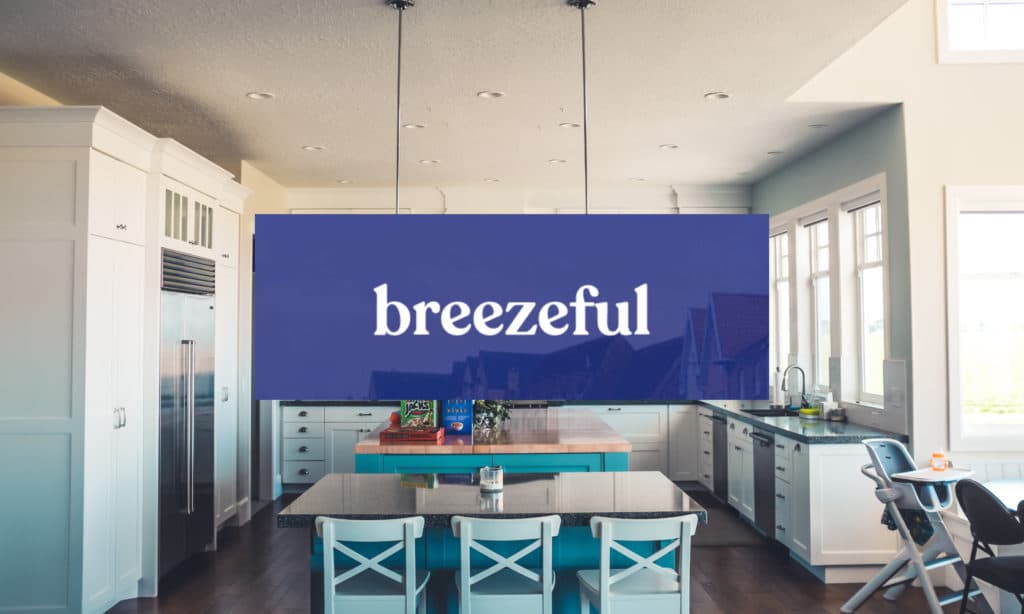 Breezeful is changing the way Canadians apply and get approved for mortgages. There's no need to schedule an appointment and visit your local bank to get a mortgage. Everything is completely online, 100% free to use, and you can get rates from 30+ different mortgage lenders across Canada in just minutes. Let's dive into what Breezeful is, how much it costs, and who should use them to get mortgages in Canada.
How does Breezeful work?
Breezeful is one of Canada's best online mortgage brokerage platforms. Instead of just getting one single mortgage rate quote from your local bank or mortgage broker, you'll get access to dozens of offers.
Breezeful partners with over 30 different major lenders in Canada including TD Bank, Scotiabank, Manulife, and EQ Bank. When Canadians fill out a mortgage quote online, they're presented with dozens of offers. All you have to do is choose the best rate available for you.

Who should use Breezeful?
If you don't want to visit a bank, especially during times of COVID, Breezeful is a fantastic alternative that allows you to get a mortgage online, from the comfort of your home. No need to speak to anyone in person, or visit a bank branch.
If finding the lowest mortgage rate is important to you, then you should try Breezeful. Being able to compare rates from different lenders allows you to find savings that you may not have known about if you had only talked to your local bank.
Why choose Breezeful to get a mortgage rate?
Looking for the best mortgage rate can be a daunting task, but with Breezeful, you can simplify the process and save time. Here are some reasons why choosing Breezeful to get a mortgage rate is worth considering.
Fast & convenient
Breezeful is fast, free, and offers rates from multiple lenders rather than just one. Everything is done online and the application process only takes a few minutes to complete. One application gives you access to rates from 30+ different major mortgage lenders in Canada.
One application means just one credit check
If you were to visit 5 banks on your own to shop for different rates, that would mean 5 separate credit checks. With Breezeful, only one credit check is required.
Great support and expert advice
Breezeful's mortgage experts actively help you to negotiate and find the best terms. You can contact them anytime by phone or email and you'll get access to an expert within minutes. Your relationship with Breezeful doesn't end after you get your mortgage. They can help you if you have any questions about your mortgage or need help adjusting your terms.
Breezeful's product offerings
Breezeful has a suite of different mortgage products and they offer both fixed and variable rate mortgages. You can also find wholesale lenders and try and get even further savings.
Let's take a look at all the different mortgage offerings Breezeful offers to Canadians.
1. Mortgage Pre-Approval
A mortgage pre-approval is written documentation that states you are qualified for a mortgage loan amount under a specific term and interest rate. A mortgage pre-approval lets you know exactly how much you can afford to spend on a new house, and it also provides confidence to realtors when you have a pre-approval document.
Breezeful offers mortgage pre-approvals from multiple different lenders in Canada, letting you choose the best rates and terms for you.
2. Mortgage refinance
Breezeful can help you get a new mortgage refinance. If you already have a mortgage on your house, they can negotiate your terms and help you get a new and better mortgage. You can use Breezeful to help you decrease your mortgage payments, get lower interest rates, switch between variable and fixed rate mortgages, and also a cash out refinance.
How much does refinancing cost?
It will cost around $1250 to $2050. Here is the breakdown of estimate costs:
Home appraisal: $350 to $700
Legal fees: $700 to $1000
Discharge fees when switching lenders: $200 to $350
Given the above, total fees could range from about $1250 to $2050.
3. Mortgage renewal
A mortgage renewal takes place near the end or at the end of your current mortgage term. Oftentimes, if you only speak to one lender, your mortgage could get renewed with worse interest rates. Breezeful can help you negotiate and renew your mortgage for a better one with lower interest rates and terms.
What's the difference between a refinance and a renewal?
A refinance replaces your current mortgage with a new one. A renewal is the same mortgage, but with better terms.
4. Rent to own
If you are self-employed, or are turned down for a mortgage for any reason, Breezeful's rent to own program could be an ideal transition into home ownership. You get to rent the home for a period of time with the option to eventually purchase the home before the lease expires.
In some, but not all, cases a percentage of your rent payment can go towards your down payment. Credit history requirements are not usually as strict with rent to own.
Are there any fees with rent to own?
Yes, you will be required to pay a fee of 1% to 2% of the house cost. This is much lower than a typical down payment on a house, which is why the monthly payments are usually higher to offset those costs.
5. Home equity line of credit (HELOC)
Breezeful can help you use your home as collateral and use the funds as a regular line of credit. It is similar to a credit card and you will need to pay back your minimum monthly balance. It is similar to a mortgage refinance, but the difference is that you don't need to get a new mortgage term, and you can use the money as you go, when you need it.
It's a flexible way to access emergency cash when you need it. The best part about a HELOC is that you don't have to use it right away. It's there when you need it just like a regular line of credit works.
6. Second mortgages
A second mortgage is an additional mortgage loan on top of your current one. This isn't the best option as rates are much higher than refinancing your home. But if you're declined from a refinance and need emergency access to cash, it might be worth considering. Usually, the most common reason to get a second mortgage is to pay off another high-interest loan with worse rates than your mortgage.
7. Private mortgages
Breezeful can help you get a private mortgage, which is a mortgage loan offered by individuals and corporations rather than a bank and traditional mortgage lender. They have shorter terms (usually around 1 to 3 years) and are interest-only. Canadians get private mortgages when they're turned down from regular mortgages from banks. Private mortgages usually have higher rates, but they're faster and easier to get approved for.
8. Closing costs
There are many costs and fees involved when closing your home. Here are some typical closing costs:
Land transfer tax
Legal fees
Title insurance
Title search fees
PST on CMHC insurance
Tarion warranty fees
Land survey fee
Appraisal fee
Prepaid utilities / taxes (if applicable)
HST on new home purchases
Breezeful can help you estimate your closing costs and then match you with low mortgage rates based on your results.
How much does Breezeful cost?
Breezeful is free and you don't have to pay anything. They make money by earning a finder's fee from the lenders when you sign up with a mortgage from their recommendations.
Breezeful Reviews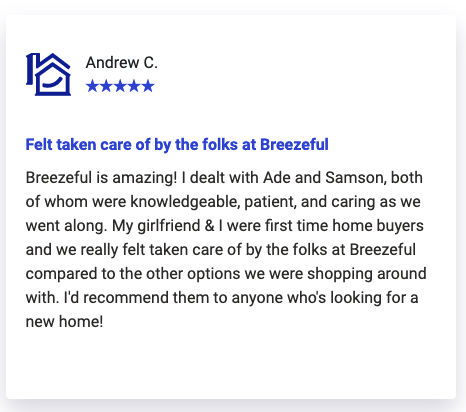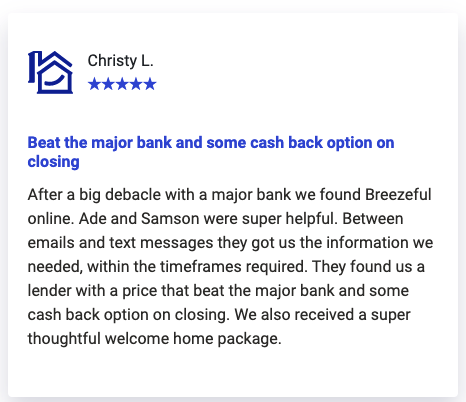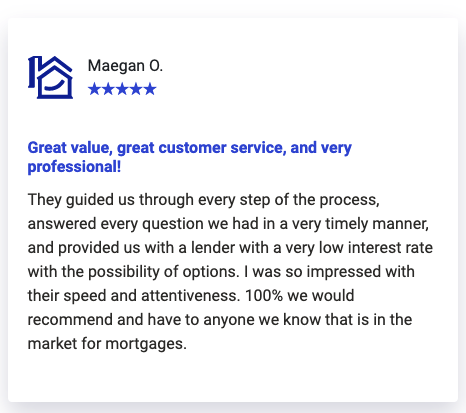 Frequently asked questions about Breezeful and online mortgages
Where is Breezeful available?
Breezeful is available all across Canada – all 10 provinces and 3 territories.
How much does Breezeful cost?
Breezeful is 100% free.
Does using Breezeful affect my credit score?
Mortgage lenders will require a credit check, which can negatively affect your score temporarily. However, with Breezeful only one credit check is required before getting quotes from 30+ different mortgage lenders. If you were to go each bank on your own, each bank would do their own credit check.
Final thoughts
Breezeful is one of the easiest and most convenient ways to get a mortgage in Canada. Everything is done completely online, it's 100% free, and you get access to multiple different rates rather than just one. There's no need to visit a bank, or even speak to anyone on the phone. With Breezeful, you can feel confident knowing you got the best rates possible on your mortgage.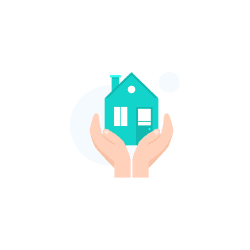 Find the best mortgage for your needs