Which terminal does Air Canada use at Pearson International Airport?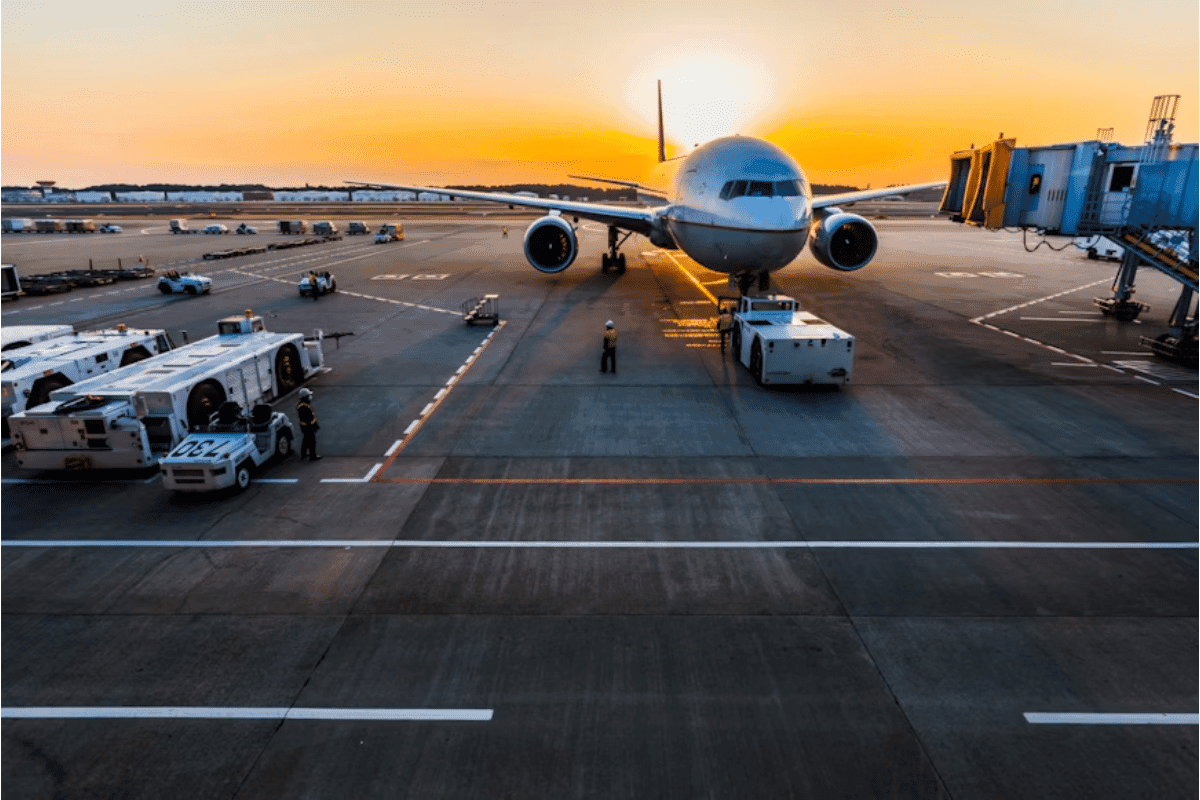 Table of Contents
[ Show ]
If you're flying with Air Canada out of Pearson International Airport in Toronto, one of the first questions on your mind might be which terminal you'll be departing from. Pearson International Airport is one of the busiest airports in Canada, and has two main terminals that are known as Terminal 1 and Terminal 3.
Now you might be curious about Terminal 2, but the answer is straightforward: it was demolished in 2007 to make way for a brand new Terminal 1. After Terminal 2 was removed, Pearson thought about changing Terminal 3's name to Terminal 2, but all of the names in the building would then have to be changed, and the cost was more than what would be worthwhile. So, because of costs, they kept the terminal names the same.
Now that we've clarified that, let's proceed to guide you through the terminal layout, particularly Air Canada's terminal at the airport, and provide you with tips to navigate the airport efficiently.
Air Canada's Terminal at Pearson International Airport
If you're flying with Air Canada at Pearson International Airport, you will depart from Terminal 1. As Canada's largest airline, Air Canada operates a large portion of the gates in the terminal. Terminal 1 at Pearson International Airport is a state-of-the-art facility that offers passengers a seamless travel experience. With modern amenities and a variety of shops and restaurants, Terminal 1 is the perfect starting point for your journey.
Comparing Pearson International Airport's Two Terminals
Pearson International Airport, also known as YYZ, is one of Canada's busiest airports, catering to millions of passengers annually. Situated in Mississauga, Ontario, just northwest of Toronto's city center, the airport comprises two main terminals: Terminal 1 and Terminal 3. Both terminals accommodate domestic and international flights, with Terminal 1 being the larger one, mainly serving airlines affiliated with the Star Alliance. On the other hand, Terminal 3 houses airlines belonging to the SkyTeam and OneWorld alliances, along with a few non-affiliated carriers like WestJet and Porter. The convenient Terminal Link train connects the two terminals, facilitating smooth transportation between them.
| | | | |
| --- | --- | --- | --- |
| | Airlines | Lounges | Shops |
| Terminal 1 | Air Canada, Air India, Air North, Avianca Airlines, Copa Airlines, Egyptair, Emirates, Ethiopian, EVA Air, LOT Polish Airlines, Lufthansa, Lynx Air, Scandinavian Airlines, Sun Country Airlines, TAP Air Portugal, Turkish Airlines, United Airlines |   Plaza Premium Lounges,Air Canada Maple Leaf Lounge | 7-Eleven, Bvlgari, Chanel, Collection, Dufry, Flowerette, Gucci, iStore, Johnston and Murphy, Lolё, Longines, MAC Cosmetics, Michael Kors, Montblanc, OMEGA, Rado, Relay, Ferragamo, Rocky Mountain, Swarovski, Sweet Maple Market, The Body Shop, The Scoreboard, The Source, Tissot, TripAdvisor, Tumi |
| Terminal 3 | Aer Lingus, AeroMexico, Air France, Air Transat, American Airlines, Azores Airlines, Biman Bangladesh Airlines, British Airways, Canada Jetlines, Caribbean Airlines, Cathay Pacific, China Eastern, China Southern, Condor, Delta, Etihad, Flair Airlines, Hainan Airlines, Icelandair, KLM, Korean Air, Neos, OWG, Pakistan International Airlines, Philippine Airlines, Porter Airlines, Royal Jordanian, Sunwing Airlines, Swoop, Westjet | Plaza Premium Lounges, Air France KLM Lounge, American Airlines Admirals Club | 6 & Sundry, Discover Canada, Dufry, iStore, La Mer, Le Labo, Lolё, Michael Kors, Relay, The Source, Tom Ford  |
Terminal 1 Overview
Terminal 1 at Pearson International Airport is a large and modern facility designed to handle a significant number of passengers. It is divided into two levels: the Departures level on the upper floor, used for check-in, security screening, and access to departure gates, and the Arrivals level on the ground floor, dedicated to baggage claim and ground transportation.
Within Terminal 1, there are 58 gates that serve both domestic and international flights. These gates are numbered, starting from gate D1, and are organized into separate concourses. The terminal is further divided into distinct zones for domestic, international, and US-bound flights.
For dining options, Terminal 1 offers a wide variety to cater to different tastes. Whether you prefer fast-food, sit-down restaurants, cafes, or bars, there's something for everyone. A&W is a great choice for fast-food enthusiasts, offering a delightful menu of burgers, chicken, and fries. Bento Sushi, on the other hand, provides a quick and tasty selection of Japanese favorites.
For those looking for a unique and memorable dining experience, Bar 120 is the place to go. It showcases molecular gastronomy, which is a modern and artistic approach to food, incorporating both the principles of physics and the aesthetics of cuisine.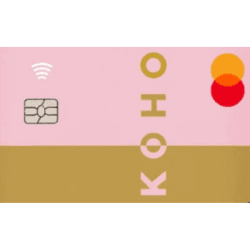 KOHO Travel Prepaid Mastercard
Get $20 with the HARDBACON code when you sign up for a free KOHO account and make your first purchase!
1% for transportation and groceries (or up to 2% depending on the chosen package)
0.5% for the rest.
Get $20 with the promocode HARDBACON
The terminal also houses a variety of shops and retail outlets, providing passengers with options for shopping and browsing while waiting for their flights. These include duty-free stores, fashion boutiques, bookstores, electronics shops, souvenir shops, and more. Passengers can find both well-known brands and local specialty stores, making it convenient to purchase last-minute gifts or essentials.
To enhance passenger comfort, Terminal 1 offers two lounges: the Plaza Premium Lounge and the Air Canada Maple Leaf Lounge. These lounges provide a serene environment with cozy seating, Wi-Fi access, complimentary food and beverages, and other amenities to help travelers relax before their departure. Some lounges may even offer shower facilities and business services for added convenience.
Terminal 3 Overview
Terminal 3 at Pearson International Airport is the main terminal for several major international airlines. It's a modern and spacious terminal, efficiently designed to handle a significant number of passengers. The terminal has multiple levels with clear signs and well-organized facilities to make the airport experience smoother.
There are 48 gates in Terminal 3, labeled from A1 onwards, to accommodate various international and domestic flights. However, the actual number of gates may change based on airline schedules and operational needs.
Terminal 3 offers a diverse selection of dining options catering to travelers' tastes and preferences. Archeo Pizzeria serves warm Italian-inspired flatbreads, perfect for a quick and satisfying meal before your flight. Beerhive offers a variety of hearty snacks and an impressive selection of 13 draft beers. Acer provides a taste of Asia with delectable options like dumplings, noodles, and curry. These restaurants not only tantalize your taste buds but also offer a clean and inviting dining area for relaxation before or after your journey.
For those interested in shopping, Terminal 3 has a wide range of shops and retail outlets, including high-end fashion brands like Burberry, Bvlgari, Michael Kors, Polo Ralph Lauren, Dunhill, See by Chloe, and Salvatore Ferragamo. Additionally, there are duty-free stores, bookstores, electronics shops, souvenir shops, and more.
Terminal 3 also features three exclusive lounges designed to provide a higher level of comfort and amenities for eligible travelers. These lounges are the Plaza Premium Lounge, the Air France-KLM Lounge, and the American Airlines Admirals Club. They offer amenities like comfortable seating, complimentary refreshments, Wi-Fi, and workstations, providing a quiet and relaxing setting away from the bustling terminal for passengers to unwind or catch up on work.
Tips for a Smooth Air Canada Experience at Pearson International Airport
Arriving Early
One of the most important things you can do if you want to get through Toronto YYZ fast is to arrive at the airport early. This will give you time to check in, clear security, and explore the airport before your flight. We recommend arriving at least 2 hours before your flight.
Security and Customs Procedures
Security and customs screening are essential parts of the airport experience. Follow all instructions provided by airport personnel and be prepared to remove your shoes, liquids, and electronic devices from your carry-on bags for screening. Make sure to have all necessary documents, such as your passport and boarding pass, easily accessible for customs clearance.
Navigating Connections and Layovers
If you have a connecting flight or layover at Pearson International Airport, make sure to allow plenty of time to transfer between flights. You may need to clear customs and security screenings, so make sure to follow the guidance of airport personnel and ask for help if you're unsure where to go.
Take Advantage of YYZ Express
YYZ Express is a valuable asset for Canadian travelers frequently passing through Pearson International Airport. By utilizing this online reservation system, passengers can efficiently manage their security screening process, reducing queue lengths and wait times. The convenience of booking 72 hours in advance or upon arrival, along with extended operational hours, ensures a smooth and expedited experience. Moreover, it's free for all passengers, requiring no memberships or accounts. With the option to book on behalf of a group, it further streamlines the process for travelers journeying together.
Use the NEXUS Card for Quick US-Border Crossing
Having a NEXUS card is immensely beneficial for Canadian frequent travelers to the United States from Pearson International Airport. With expedited security checks and customs processing, it saves valuable time at the border. NEXUS holders also enjoy dedicated lanes, reducing wait times, and the card's pre-screened status facilitates seamless travel between the two countries.
Enjoy Free Lounge Access with Travel Credit Cards
One of the easiest, cheapest, and most reliable ways to access airport lounges for free in Canada is with Canadian credit cards. Many of the best travel credit cards in Canada come with extra features that benefit your travel needs, without adding to the long list of vacation expenses. Some cards will give you free memberships that offer lounge access, such as Amex Priority Pass and Dragon Pass, whereas others partner directly with a network of global lounges like the Air Canada Maple Leaf Club and the Delta SkyClub.
Air Canada at Pearson International Airport: The Bottom Line
Overall, Pearson International Airport is a busy airport with two main terminals. Air Canada operates out of Terminal 1, with specific zones for domestic, international, and US-bound flights. Make sure to prepare for your journey by reviewing Air Canada's baggage policies and following security procedures. Happy travels!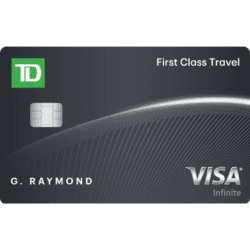 TD First Class Travel® Visa Infinite* Card
Special Offer: Earn up to $1,000 in value†, including up to 115,000 TD Rewards Points† and no Annual Fee for the first year†. Conditions Apply. Account must be approved by January 3, 2024.