The 3 Best Prepaid Visa Cards in Canada For 2023
Prepaid Visa cards are becoming more popular in Canada as they come with a variety of perks and are easy to get. Just like a regular credit card, they work at all outlets that accept Visa cards, including online stores. However, virtual prepaid Visa cards can only be used at virtual stores.
While all prepaid cards are supposed to do the same job, they differ in terms of features, fees, and limitations. Today, we'll have a look at the best prepaid Visa cards in Canada so you can pick the right one.
Vanilla Prepaid Visa Card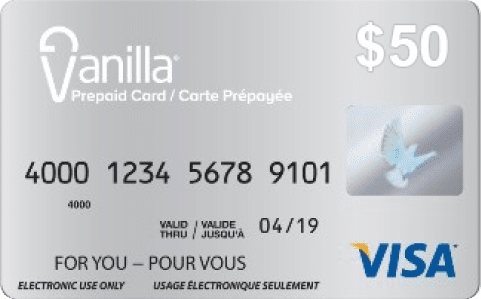 Fees: One time activation fee starting as low as $3.95
Maximum balance: $250
Maximum ATM withdrawal per day: N/A
The Vanilla Prepaid Card is different from other cards on this list as it is not a reloadable card. The card comes with a specific amount of money. You can choose from different denominations including $50, $75, $100, $150, and $250.
There is no fee to purchase a card but you will have to activate your card before it can be used. Activation charges depend on the value of the card and start as low as $3.95 and go as high as $8.95.
This might sound like a con but it can prove to be the biggest advantage of this card. Since there's a limited amount of money to spend, you will never run the risk of going out of budget. Plus, it can also be used as a gift card.
Vanilla doesn't offer any rewards and you will have to get a new card once your balance goes zero. Also, the card can only be used to shop at online and physical stores. You will, however, not be able to use it at ATMs.
CIBC AC Conversion™️ Visa* Prepaid Card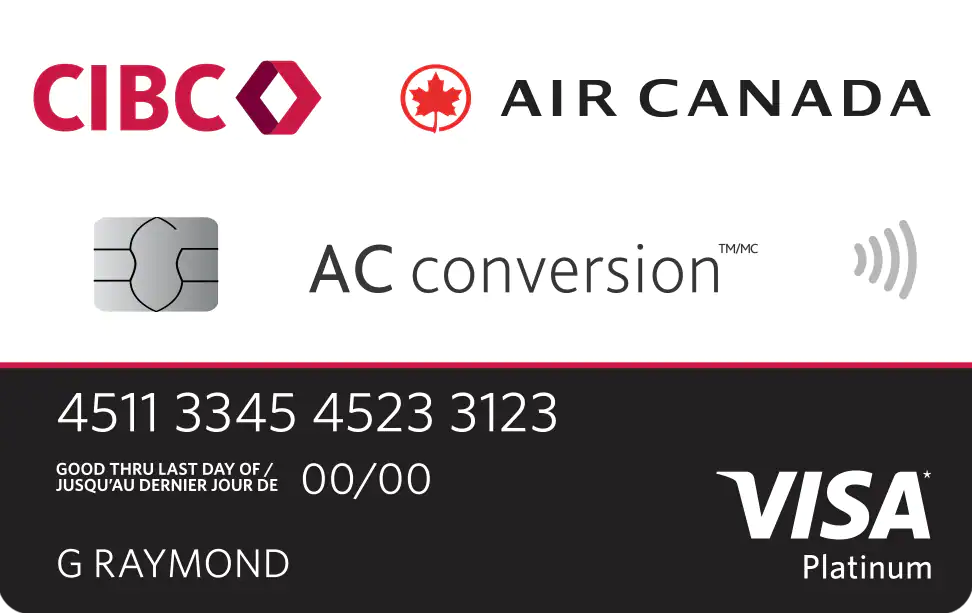 Fees: $0
Maximum balance: $20,000
Maximum ATM withdrawal per day: $500
There are few prepaid Visa cards as exciting as the CIBC AC Conversion™️ Visa* Prepaid Card. It is marketed as a travel card and is designed to save money on conversion fees. The card supports ten currencies including:
Canadian Dollars
Mexican Pesos
US Dollars
Euros
British Pounds
Swiss Francs
Australian Dollars
Hong Kong Dollars
Japanese Yen
Turkish Lira.
You will have to pay a conversion fee of 2.5% when using unsupported currencies. On the plus side, ATM withdrawals are free in Canada and the first international withdrawal is also free. It will cost you $3.50 per transaction after the first one.
This personal identification number (PIN) and contactless enabled card offers 1% cash back rewards on all eligible purchases until October 31, 2023. Plus, depositing money is simple.
You can do so by visiting a nearby CIBC branch or through the online portal. The bank allows users to deposit Canadian Dollars and the system will convert it into your desired (supported) currency without you having to worry about conversion charges.
We Financial Visa Prepaid Card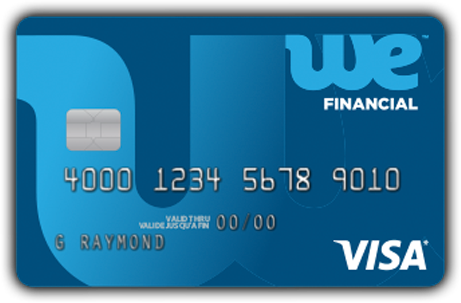 Fees: $4.95 per month
Maximum balance: $20,000
Maximum ATM withdrawal per day: $1,500
The We Financial Visa Prepaid Card is technically free to apply for but expect to pay $4.95 per month for continued use. The card can be a great pick for users who want ease as it comes with some cool features.
You get an additional card for $10 and the ability to request an exception that will boost your maximum card balance to $100,000 and maximum ATM withdrawal to $2,500.
The bank will look at factors such as your financial situation and history when considering applications to increase limitations. Once approved, you will be able to make large purchases as well.
Beware that the bank charges a variety of fees including foreign transaction fee (2.5%), replacement fee ($10), and instant replacement fee ($15).
There are several ways to deposit money including PayDirect and Value Reload. With PayDirect, you'll be able to receive a part of your government benefits and/or payroll directly to your account. This option is free.
On the other hand is Value Reload, which costs $3 per deposit. With this option, you'll be able to add money to your card by visiting any supported store.
Some other impressive features include the ability to pay bills, make card to card transfers, and set up pre-authorised debits. Moreover, you can set up alerts to ensure you're well aware of the latest transactions.
Alternatives to Prepaid Visa Cards
KOHO Prepaid Card
[Offer productType="CreditCard" api_id="604aaa18e770040140f2203e"]
KOHO's prepaid card offers much flexibility. You can subscribe to one of their four plans. The Easy plan, which is free, offers 1% cashback on grocery and transportation expenses, along with a 0.5% interest rate on your total balance. It has no annual fee, but it does have a 1.5% conversion fee for foreign currency transactions.
The Essential plan comes at a cost of $4 per month, but you can earn 1% cashback on groceries, transportation, dining, and drinking expenses, as well as 0.25% cashback on all other purchases. Additionally, you can earn 4.5% interest on the first $500 of your balance and 2% on the remaining amount. The KOHO Extra and Everything plans offer better cashback, higher interest on your savings and one free international ATM withdrawal per month to its customers.
EQ Card
[Offer productType="CreditCard" api_id="63d2cb6a18196b6d2e1928c2″]
The EQ Bank Card offers a range of benefits to its users. For every purchase made using the EQ Bank Card, users receive 0.5% cash back, which is deposited onto the card monthly. This cashback feature allows you to save (a little) on everyday expenses. Moreover, the EQ Bank Card offers the advantage of earning interest on every dollar loaded onto it, at the competitive rate of 2.5% (at the time of writing). This interest is calculated daily and paid out monthly. The card is also free from various fees, such as transaction fees, foreign transaction fees, monthly fees, and inactivity fees.
EQ provides free ATM access within Canada, with EQ Bank covering any surcharges or out-of-network fees imposed by ATM providers. However, ATM fees incurred outside Canada are not reimbursed. When making purchases in foreign currencies, you only pay the Mastercard currency conversion rate at the time of the transaction, avoiding the typical 2.5-3% surcharge imposed by other credit cards. Additionally, the EQ Bank Card, being a prepaid Mastercard, grants users access to exclusive Mastercard perks, including discounts, hotel upgrades, and unique experiences through Mastercard Priceless Experiences.
Neo Money
[Offer productType="SavingsAccount" api_id="60fee79313fd2f260ff90749″]
Neo Money is a no-fee chequing and savings account that comes with the Neo Mastercard prepaid card. Like any credit card, the Neo prepaid card earns cashback when you shop at partner stores, including Sport Check, The Body Shop and LCBO. Connect to the app to find cashback opportunities near you. For example, you can choose between dozens of categories to see the best offers. The average cashback on groceries and gas is 2%, but you can get up to 6% at restaurants and 15% when you make a first purchase at partner stores.
If you tend to shop at places that are not Neo partners, you won't be completely left out. Neo guarantees a 0.5% cashback. However, Neo limits this top-up to $50 per month. Moreover, although there is no minimum balance, but you might want to keep a balance in you Neo Money account to get 2.25% interest on every dollar.
Wealthsimple Cash Card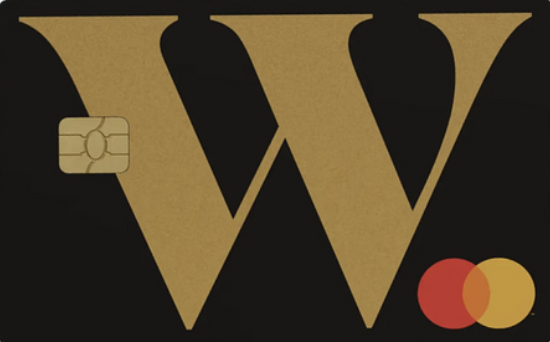 Fees: $0
Maximum balance: none
Maximum ATM withdrawal per day: $1,000
Wealthsimple offers a P2P payment app that comes with Wealthsimple Cash Prepaid Card. With this card, you'll get to do a lot more than what you'll do with a traditional prepaid Visa card. The card is free to own with no ATM withdrawal charges, free deposits, and 2.5% foreign transaction fees.
This is the card for people who wish to spend without having to worry about limitations. There appear to be no limits on maximum balance and ATM transactions but you will not be able to deposit more than $5,000 per month. This is also the maximum POS amount you can spend in a day.
You can use banks and cards to deposit money. Supported names include TD, Tangerine, ATB, RBC, Scotiabank, and CIBC. Rewards include referral bonuses, usually under $50, and cashback up to 5% at supported stores.
Plus, you will earn interest on your deposits at the rate of 1%. We think it can be a great option for users who want everything under a single umbrella. With this service, you will not only be able to shop online and offline but also pay bills and transfer cash instantly.
FAQs about Best Prepaid Visa Cards in Canada
Which is the best prepaid Visa card in Canada?
We have covered some of the best prepaid Visa cards in this article. It will be hard to pick a single option as each card comes with its own pros and cons. Consider factors such as associated fees, additional charges, limitations, and rewards when selecting a card. 
Can prepaid cards help build my credit score?
No, prepaid cards cannot be used to build credit. In fact, they will not impact your credit score, and companies that issue prepaid cards don't ask for credit scores. If you're looking to improve your credit score, you should look into applying for a secured credit card.
How many prepaid cards can I own?
There are no limits on how many prepaid cards an individual can own; however, you might not be able to have multiple cards from the same brand.
What happens if I lose my prepaid card?
Waste no time and contact the company right away. They will block your card and issue you a new one. In most cases, you will have to pay a fee to get a replacement card.
What do I need to get a prepaid card?
Prepaid cards are easy to get. There are no credit requirements and applications are approved right away. You might, however, be asked to submit address proof and identity documents since most cards are only issued to Canadian nationals or residents. Also, in some cases, there might be age limits. Check the online site for eligibility requirements.
Are prepaid cards safe?
Most prepaid cards are safe to use as they utilise PIN and chip technology that provides an extra layer of security. Moreover, some come with instant notifications so that you are always aware of the latest transactions. Look at specific features such as insurance coverage and fraud protection guarantee when selecting a prepaid card.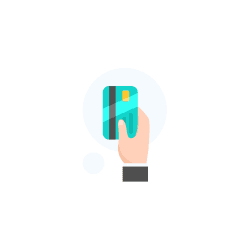 Find the best credit card for your needs