Welcome Offer
Get up to 35,000 bonus points
Receive 35,000 welcome points when your RBC Avion Visa Infinite is approved.
Requirements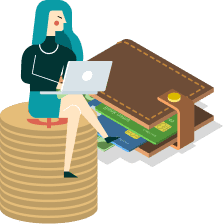 Canadian
Residency
Required
Income
Insurance
🏥
Medical emergency
Out-of-country/province medical emergency insurance for sudden, unforeseeable circumstances (pre-existing exclusions may apply). Travel medical insurance applies for the first 31 days of travel for those under 65, and the first 7 days for those over 65, but you can apply for top-up coverage.
🦷
Travel accident
Travel accident insurance covers accidents when traveling in a common carrier up to $500,000. Receive mobile device insurance up to $1,500.
🚗
Auto rental coverage
Car rental insurance covers damages/theft up to the value of the rental vehicle and towing, as long as the rental period doesn't exceed 48 consecutive days.
⚡️
Trip interruption
Trip interruption insurance applies when a covered reason occurs during your trip, and it covers up to $5,000 per trip.
❌
Trip cancellation
Trip cancellation insurance applies when covered reason occurs before your trip, and it covers up to $2,500 per trip.
⏱
Flight delay
The flight delay/emergency purchase insurance coverage begins 4 hours after the occurrence of missed flight, delayed flight, lost/delayed luggage and other qualifying occurrences. Flight delay insurance will cover necessary expenses up to $500 per day to an overall total of $1000.
🩴
Emergency purchases
Emergency purchase insurance will cover $750 per covered person, per occurrence, to a maximum of $3000 total.
💨
Hotel or motel burglary
Hotel/motel burglary insurance is a supplemental insurance covering up to $3,000 per occurrence.
🛍
Purchase protection
Purchase security covers loss or damage to new purchases up to 120 days from date of purchase, with a maximum coverage of $50,000.
📆
Extended warranty
Extended warranty triples the manufacturer's warranty up to a maximum of 2 years.
📵
Mobile device insurance
Receive mobile device insurance up to $1,500.
📆
Extended warranty
Help protect your RBC credit card balance when you need it most – with optional BalanceProtector Max. If you lose your job or become totally disabled, this coverage can pay 25% of your credit card total account balance – up to $6,250 per month for up to four months. If you pass away, this coverage can make a single payment of the total amount owing on your credit card account to a maximum benefit amount of $25,000. Enrolment is easy for eligible cardholders. You may cancel at any time. Premiums are $1.20 per $100 of your account balance on your statement date (plus applicable taxes). Terms, conditions and eligibility restrictions apply. Full details are available on rbcroyalbank.com. This insurance coverage is underwritten by American Bankers Insurance Company of Florida and American Bankers Life Assurance Company of Florida, who carry on business in Canada under the trade name of Assurant®.
Benefits
⭐
Exclusive discounts with my favorite brands
Earn 1.25 Avion points per every $1 spent. And redeem your points towards an exclusive catalogue of experiences, offers, and benefits that are part of The Avion Collection and only available to Avion members. You can also redeem towards over 50,000 different tech products at Best Buy, Apple and other merchandise and gift cards. Earn 20% more Avion pointing when fueling at Petro Canada. You'll also save 3¢/L on fuel and earn 20% more Petro-Points. Convert your Avion points to other loyalty programs like WestJet dollars or Hudson's Bay Rewards for even more redemption versatility. Enjoy exclusive hotel and dining perks as part of the Visa Infinite Luxury Hotel Collection, including room upgrades, late checkout, complimentary breakfast, and culinary experiences. Earn extra Be Well points when shopping at Rexall. Get 20% off at Hertz, plus 3X the Avion points. Access free delivery for a year with DoorDash.
🪪
VIP Airport lounge pass
Get 6 complimentary global airport lounge passes per year.
💎
Concierge service
Take advantage of complimentary concierge service, available 24/7.