The Best Credit Cards for Bad Credit in Canada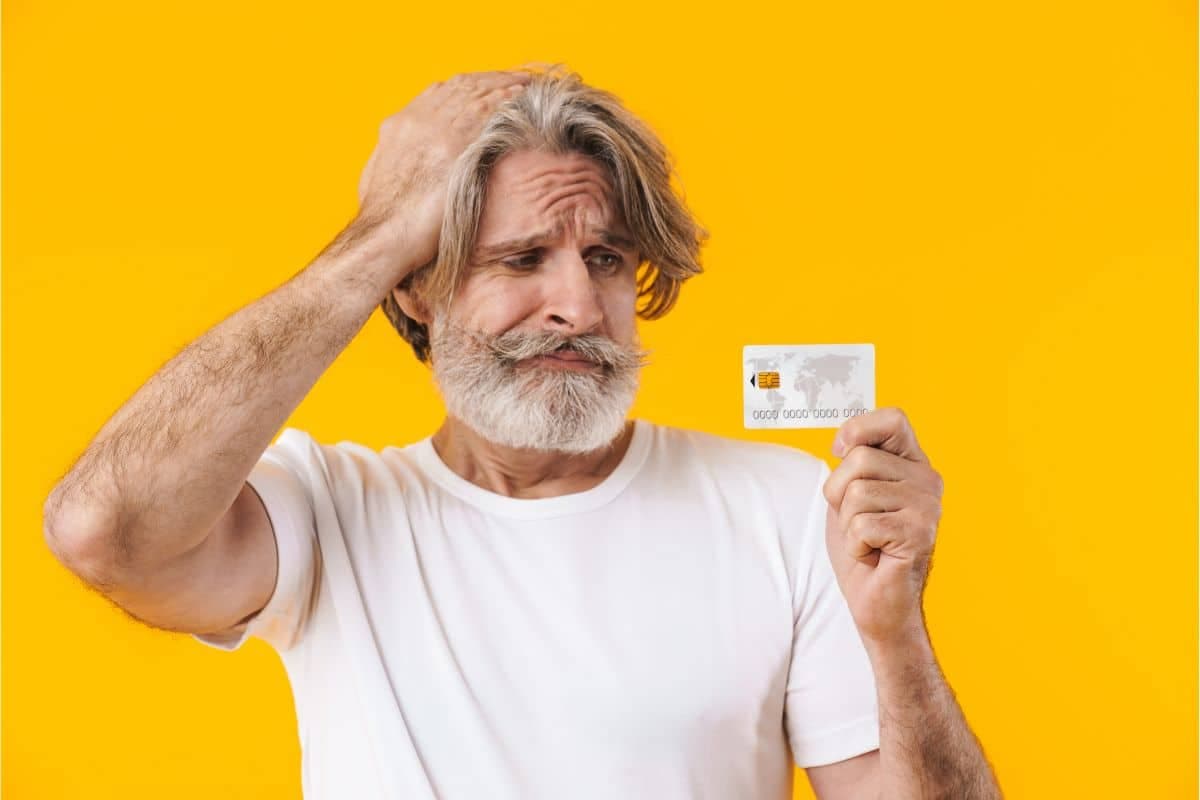 The wild world of credit scores is wacky and nonsensical, where credit-challenged people have a hell of a time getting off the struggle bus. In order to build a credit history you need to use credit. But in order to use credit, you need to have a good credit history. People with bad credit, or worse – no credit at all -need a hero. Luckily, credit cards for bad credit exist in Canada and are the knights in shining armour you've been looking for.
These cards are easier to qualify for, some offer guaranteed approval, and others let you earn rewards like a regular credit card. It's time to enjoy life like your credit-score-overachieving friends. Our list of the best credit cards for bad credit in Canada can help you carpe diem and graduate on to greener pastures.
What is the definition of bad credit?
Before we dive in, it's important to understand what the term "bad credit" actually means and how it affects you. In Canada, credit scores can be your golden ticket to better financial opportunities, or a ball and chain that weighs you down – and costs you a ton of extra money with super high interest rates.
A "good" credit score is typically 670 or higher and acts like a VIP pass to lower interest rates, better credit cards, and hassle-free loan approvals. On the other hand, "bad" credit is usually any score below 580, which makes it challenging to get loans, mortgages, a basic credit card, or even rent an apartment.
But there's this weird grey area called "fair credit" that ranges between 580-669. It's definitely not good credit, but it's not the textbook definition of bad credit either. If your credit score falls within this range you will struggle to access traditional credit cards in very similar ways to someone with terrible credit.
Best unsecured credit cards for bad credit
Unsecured credit cards for bad credit are the enigmatic, elusive unicorns of the credit card market. No collateral? No problem! These trusty financial sidekicks come to the rescue without the need for a security deposit. Below are some of the best traditional credit cards for bad credit that can help you break on through to the other side (where the perks of good credit live).
Heads up: Approval for one of these cards is never guaranteed and depends entirely on your personal financial situation at the time of application. You could still be rejected, so apply at your own risk.
Scotiabank Momentum No-Fee Visa: Best for fair credit
[Offer productType="CreditCard" api_id="5f32ba8692ec22115033b2dc" id="145742″]
The Scotiabank Momentum No-Fee Visa is easier to get for people with lower credit scores, requiring a minimum score of 650. So if you're struggling with a fair credit score rather than a good one, the Scotiabank Momentum No-Fee Visa will be easier to qualify for.
This card is free and comes with a minimum credit limit of $500. You'll earn 1% cash back at eligible grocery stores, gas stations, pharmacies, and on recurring bills like:

Cable
Utilities
Car or home Insurance
Subscriptions
BMO Air Miles Mastercard for Students: Best for students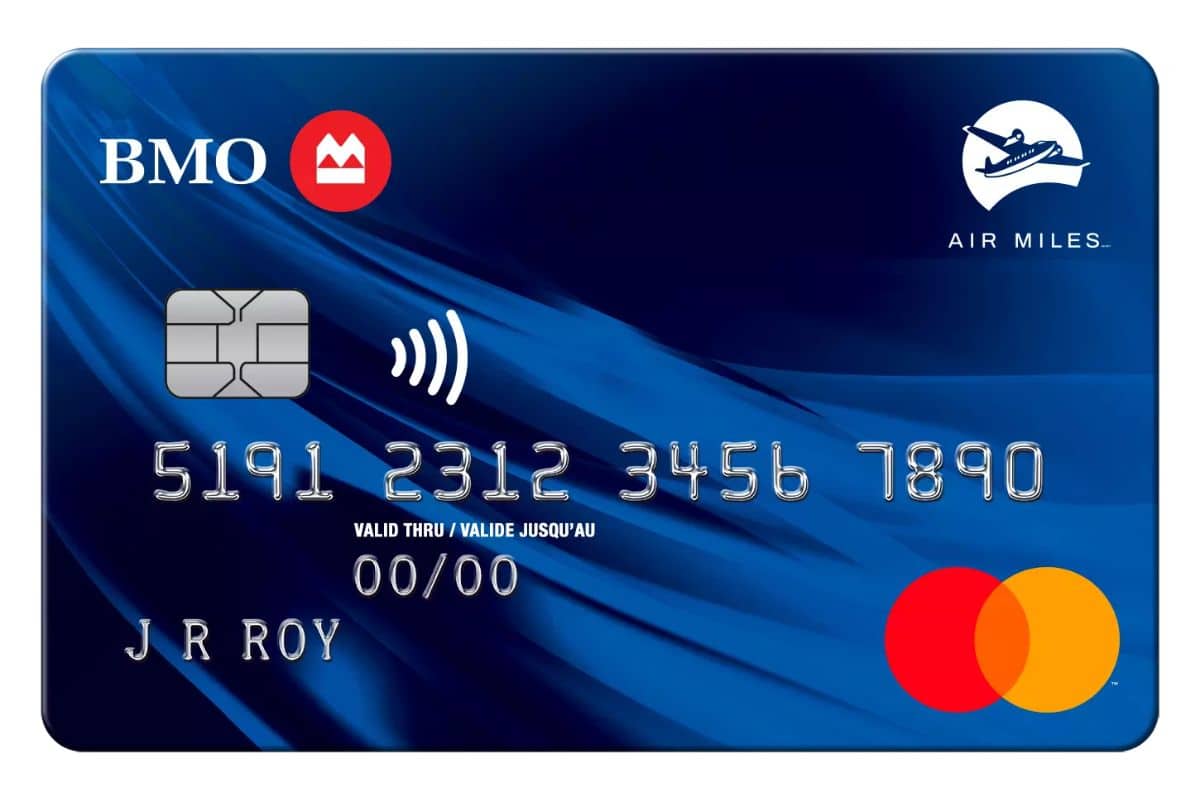 Annual fee: None
Interest rate: 20.99% for purchases and 22.99% for cash advances
Rewards: up to 3 Miles/$25
The only thing worse than bad credit is no credit at all. That leaves young people with quite a conundrum. Luckily, the BMO Air Miles Mastercard for Students is designed to help you start building a credit history. It has different eligibility criteria that don't focus on your credit history, but require you to be within a certain age range and enrolled in a post-secondary education institution like a university, college, or other eligible program.
The BMO Air Miles Mastercard for Students is free with no annual fee and lets you earn 3 Miles for every $25 at a participating Air Miles partner merchant, and 2 Miles for every $25 spent at eligible grocery stores. For all other card purchases, you earn 1 Mile per $25 spent. You can double the amount of Air Miles you earn if you present your Air Miles membership card at the time of purchase and then pay with your MasterCard.
Best guaranteed approval credit cards for bad credit
Show of hands: how many of you have dealt with the embarrassment and frustration of rejected credit card applications? Say Hell No to any more of that nonsense with a credit card for bad credit that you're guaranteed to get. These cards are like your sympathetic bestie who has your back when no one else will, helping you rebuild your credit reputation.
Guaranteed approval credit cards, as the name suggests, offer near-certain approval regardless of your credit history. They're the superheroes of the credit world, swooping in to save the day when your credit score is down. It's like getting a golden ticket off the crappy-credit hamster wheel and your first step toward a better score – and less stressful life.
However, with great power comes great responsibility. These cards often come with higher fees, higher interest rates, and no perks. But when used wisely, they can help you build a positive credit history and improve your credit score over time. Capital One is the go-to credit card issuer for people with bad credit ready to take their power back.
Capital One Guaranteed Mastercard: Best unsecured card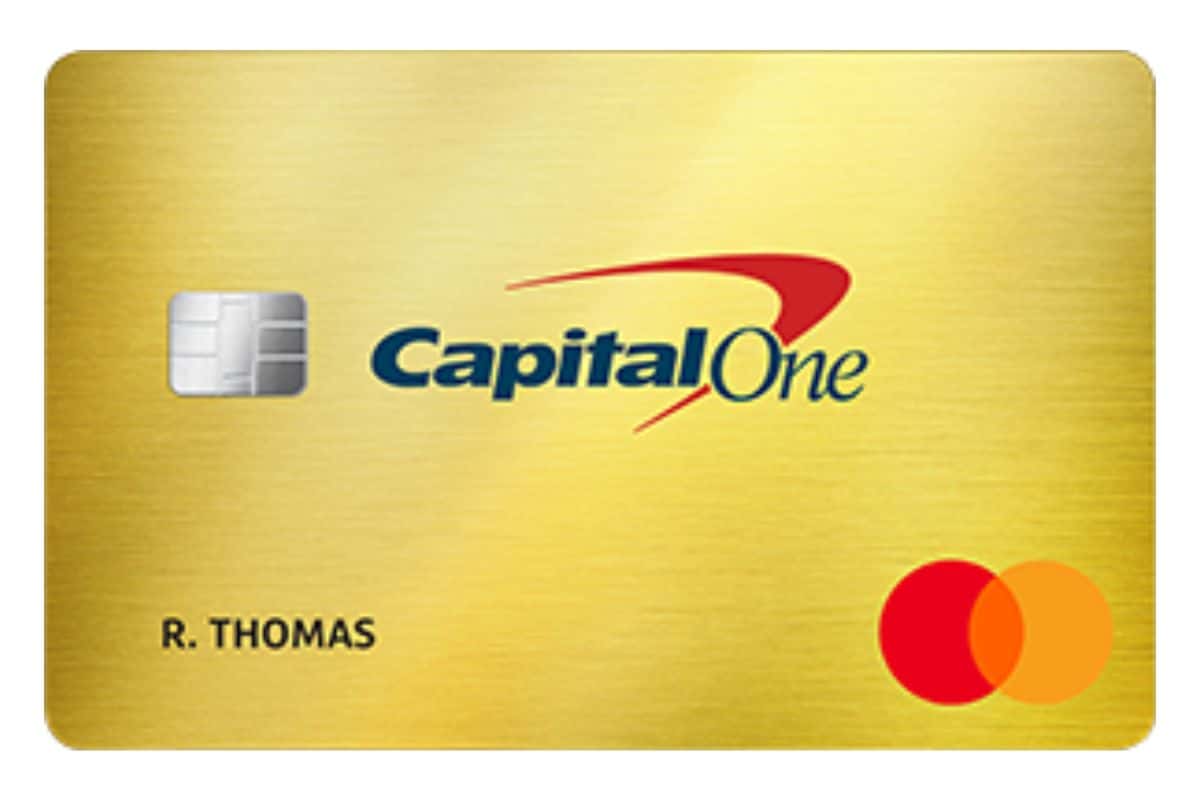 Annual fee: $59
Interest rate: 19.8% purchases, 21.9% cash advances
Rewards: None
If your credit score falls squarely in the "bad credit" zone, you probably won't qualify for the previous cards in this list, but you're a shoo-in for the Capital One Guaranteed Mastercard. As the name suggests, approval is guaranteed and you do not need to secure the card with a security deposit.
On the downside, this card comes with a $59 annual fee and does not earn any rewards. On the upside, it comes with perks like Purchase Protection, Extended Warranty, Price Protection, and a few travel insurances. In order to qualify for this card, you must meet the following requirements:
You're at least the age of majority in your province or territory of residence
You don't have an existing Capital One account or a pending application for one
You haven't applied for a Capital One account more than once in the last 30 days
You haven't had a Capital One account that was not in good standing in the last year
If you don't meet any of these eligibility criteria, Capital One will automatically approve you for a secured card. In that case, you will need to send in at least $75 or more to secure the card before they will send it to you.
Capital One Guaranteed Secured Mastercard: Best for bad credit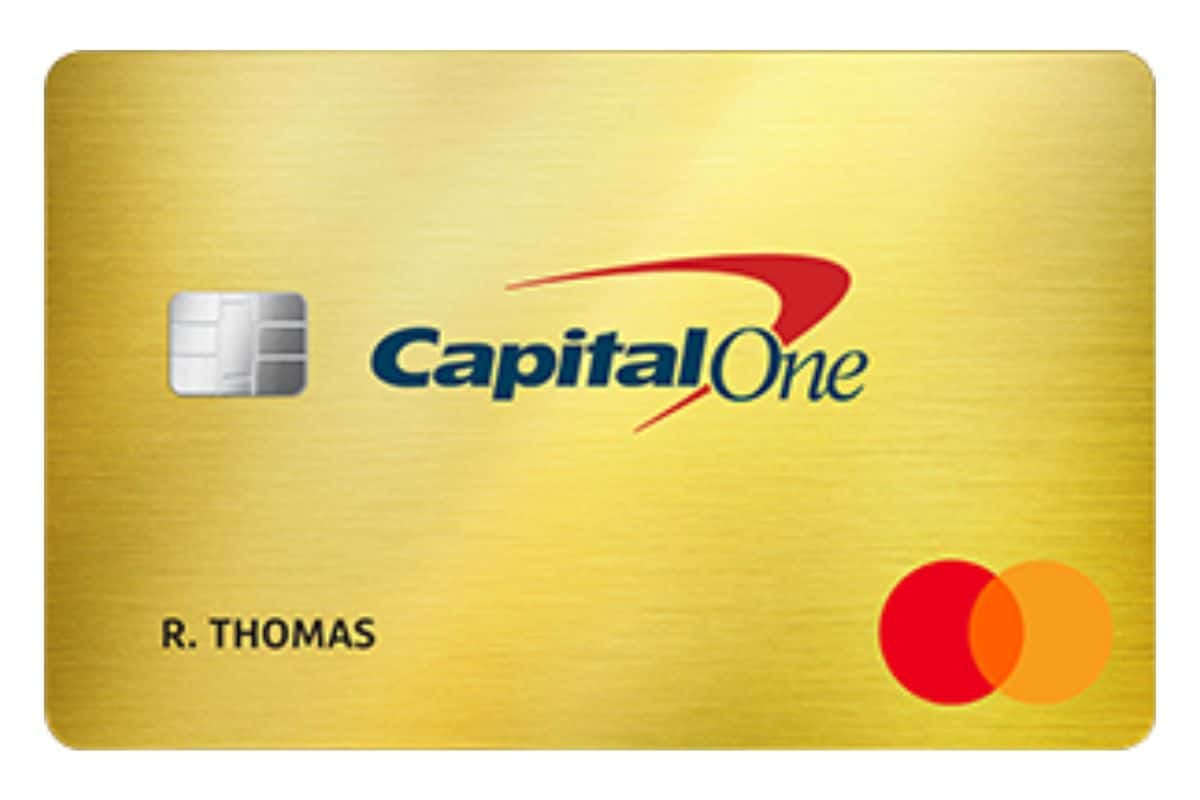 Annual fee: $59
Interest rate: 19.8% on purchases, 21.9% on cash advances
Minimum deposit: $75
Rewards: None
If you don't qualify for the unsecured Capital One card, they'll automatically approve you for the Guaranteed Secured Mastercard. The nice thing about this card is that the credit limit can be higher than your security deposit. I personally know someone with very bad credit who submitted the minimum $75 security deposit and received a $500 credit limit.
After a few months of responsible use, he qualified for a credit limit increase to $1,000 without having to submit more security funds. At the time of writing, his limit is now $5,000. The Capital One Guaranteed Secured Mastercard doesn't earn any rewards, but it does come with some notable perks, like:
Purchase Assurance
Extended Warranty
Car Rental Collision/Loss Damage Waiver
Price Protection Service
Common Carrier Travel Accident Insurance
Baggage Delay
Travel Assistance
Best secured credit cards for bad credit
What if your credit file had a reset button? Secured credit cards offer you the closest thing to a do-over. Think of these cards as training wheels for your credit journey. They're not quite as awesome as an unsecured card, but they move you toward qualifying for a traditional credit card on your own.
Here's how they work: you provide a security deposit, which typically becomes your credit limit (but not always). It's like a safety net for the lender – if you stumble and can't pay your bill, they've got something to fall back on. The beauty of this system is that it gives folks with less-than-stellar credit the chance to prove they can handle a credit card responsibly.
Nowadays, many secured credit cards for bad credit offer the same perks that credit-score-superstars get. Over time, regular payments and discipline can help you repair your credit and qualify for better options. It's like getting a second chance to make a first impression with lenders.
So, if your credit history has a few bumps and bruises, secured credit cards might just be the band-aid you need to heal your financial wounds and pave the way to a good credit score. Here are some of our favourites:
Neo Secured Mastercard: Best for cash back
[Offer productType="CreditCard" api_id="6209e06d9c5f4c05c0de0111″ id="171391″]
The Neo Secured Mastercard is hands down the best secured credit card on the market. Not only does it come with the lowest minimum security deposit requirement of just $50, but it earns incredible cash back rewards. Neo customers earn an average of 5% cash back and you can earn up to 15% cash back for each first purchase you make at a Neo partner merchant.
There is no credit check required and approval is guaranteed regardless of your credit score, as long as you are the age of majority in your province or territory of residence. Your credit limit is equal to your security deposit, which means if you want a higher limit you'll need to submit more than the minimum $50.
ATB Alberta Secured Mastercard: Best for temporary security deposit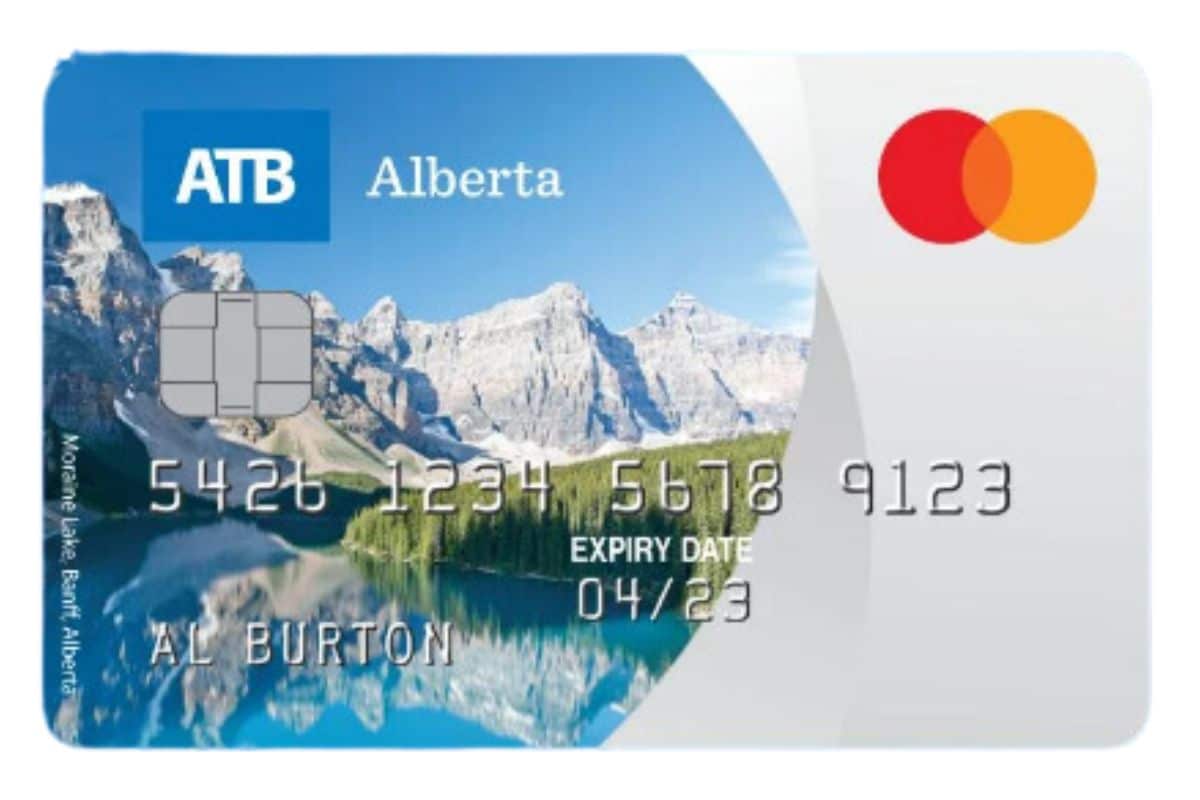 Annual fee: $49
Interest rate: 19.99% on purchases, 22.99% on cash advances
Minimum deposit: $500
Rewards: discounts on eligible rental cars
Alberta Treasury Branch (ATB) is a federally regulated financial institution in Alberta. They offer the ATB Alberta Secured Mastercard, which is available exclusively to the residents of Alberta. The neat thing about this card is that you can choose a design that fits your personal style and you can order additional cards for authorized users for just $25 each.
But what I especially love about it is that ATB only holds your security funds temporarily. Once you have established a good credit history, they'll return your funds without closing the card – effectively converting it into a traditional credit card for you. The ATB Secured Mastercard doesn't earn any rewards, but you do qualify for special discounts on car rentals through Avis and Budget.
Unfortunately, to get this card there's a catch that really annoys me – you must not have declared bankruptcy in the last five years. That's a frustrating criterion considering those who have experienced bankruptcy are often the ones in most need of a secured credit card. Plus, it's secured, so what's the problem here?
Vancity enviro Secured Visa: Best card options to choose from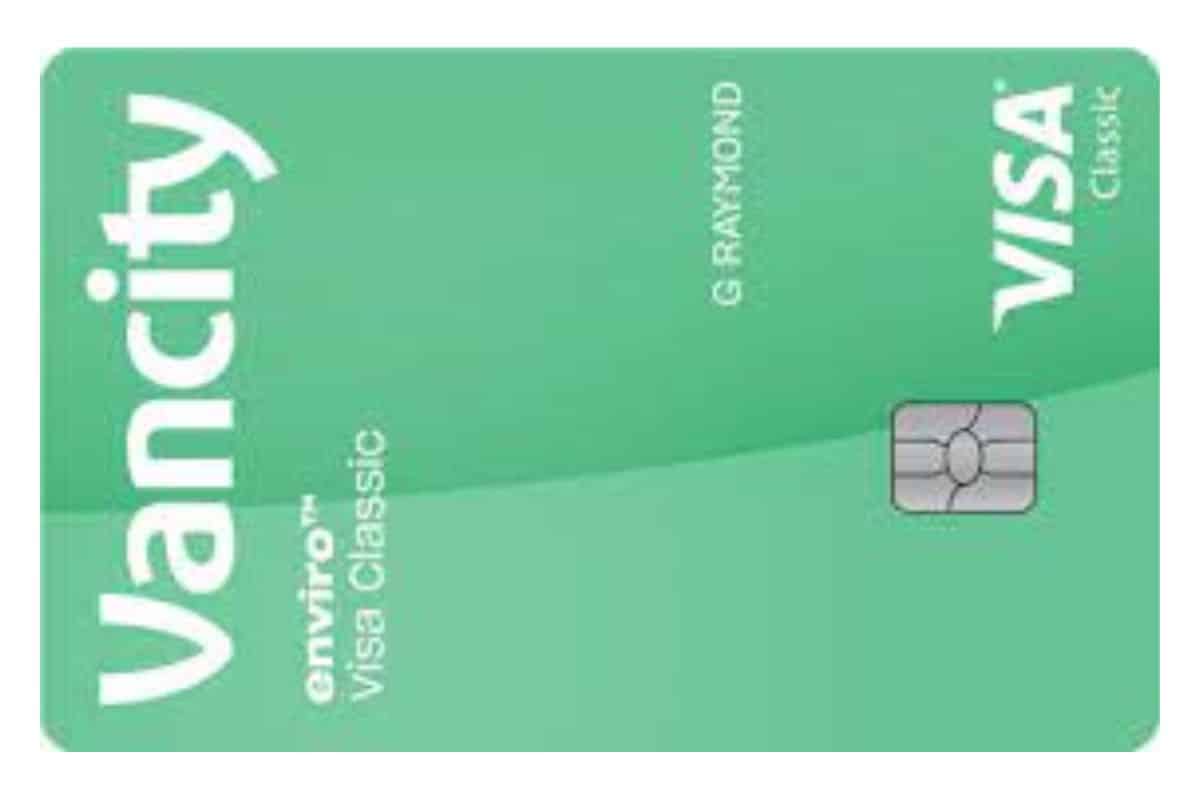 Annual fee: $0-$395
Interest rate: 11.25% or 19.50%
Minimum deposit: $500
Rewards: Optional & varies by card
The enviro Secured Visa card is issued by British Columbia's largest credit union, Vancity, and is available only to its members that live in the province – with the exception of its most prestigious credit card available to non-members at a steep fee. While this card is not accessible to those of us in the rest of Canada, it comes with some unique features to be aware of in case you ever move there or know someone in need of a credit card for bad credit.
First of all, Vancity credit union offers a lineup of several different credit cards that range from a basic card with no annual fee to a prestigious rewards card loaded with benefits and features. Any of these cards can be ordered as a secured credit card, giving people with bad credit incredible access to a menu of options that meet their needs, goals, and shopping preferences.
The minimum security deposit is a whopping $500, but they treat it well. Your security funds are deposited into your choice of a Vancity term deposit, high interest savings account, or a TFSA where it will earn interest and grow. For every person who opens an enviro Visa card, secured or unsecured, Vancity will donate 5% of the profits to their enviroFund program that invests in climate-conscious businesses.
Best prepaid credit cards for bad credit
Prepaid credit cards are the money buddy you didn't know you needed, especially for those navigating the turbulent waters of bad credit. They operate a bit like a debit card, but with the swagger of a credit card. Imagine having a personal finance coach who ensures you only spend what you can afford, keeping your budget on track and your spending habits in check.
Here's the deal, you load money onto the card, and voila! That's your spending limit. No credit check required, no interest charges, and most importantly, no risk of debt. It's like going to an all-you-can-eat buffet with a portion-controlled plate.
While these cards don't directly boost your credit score, they can be a helpful tool in managing your money and avoiding further debt. For those wrestling with bad credit, prepaid credit cards act like a personal assistant that helps you lay the groundwork for healthier habits. Here are our favourite prepaid credit cards for bad credit:
KOHO Prepaid Mastercard: Best for credit building
[Offer productType="CreditCard" api_id="604aaa18e770040140f2203e" id="144191″]
Top spot goes to the KOHO Prepaid Mastercard because this one actually can help improve your credit – indirectly. KOHO is a fintech company that offers essential financial services like a hybrid spending and savings account with free unlimited transactions. A prepaid Mastercard comes free when you sign up, and you can choose from several different colours to fit your personal style.
The KOHO app helps you track spending, stay on budget, and set savings goals. Every dollar you deposit can earn up to 4.5% interest (depending on your plan), and eligible purchases with your KOHO Prepaid Mastercard can earn up to 2% cash back, with bonus cash back offers from KOHO partner merchants. 
Now for the good part. With a KOHO Easy plan, you have access to the Credit Building program for just $10 a month. The same program costs $7 on the Essential and Extra plans or $5 on the Everything plan. When you subscribe, KOHO will open a tradeline on your credit file and report the monthly subscription payment to Equifax each month for 6 months. You also have the option to pay for the full 6 months upfront in a single payment.
[Offer productType="OtherProduct" api_id="64dfa667646f0366d002a013″ id="187863″]
If you go the monthly route, KOHO will debit the fee from your account, so make sure there's enough in there each month – otherwise late or missed payments will be reported as such and hurt your credit score, which defeats the entire purpose. When the 6-month reporting period ends, you can always subscribe again to keep building your credit score.
Neo Money Card: Best for cash back
[Offer productType="SavingsAccount" api_id="60fee79313fd2f260ff90749″ id="173809″]
The Neo Money Card is another fan favourite because of the awesome cash back perks. Neo Financial is one of the best Canadian neobanks offering a high interest account, called Neo Money, with free everyday transactions and no monthly or annual fees. The Neo Money Card comes free with your account and allows you to spend effortlessly everywhere that Mastercard is accepted. Your balance earns 2.25% interest and purchases at Neo partner merchants can earn you an average of 5% cash back.
From the mobile app, you can track spending by category, stay on top of bills so you never miss a payment, and see your cash back total. There's also a neat feature in the rewards section of the app that lets you see all the partner merchants near you, how much cash back you'll earn there, and any available bonus offers. It's a powerful tool to gamify your purchases to earn the highest possible cash back rewards – which you can then save and grow even further with that banking-beating interest rate.
EQ Bank Card: Best for ATM withdrawals
[Offer productType="CreditCard" api_id="63d2cb6a18196b6d2e1928c2″ id="198047″]
EQ Bank is one of the best digital banks in Canada and they recently launched the EQ Bank Card, which just made them even better. This online-only bank offers a full range of financial products and services on par with traditional banks. The EQ Savings Plus Account is free, offers free everyday transactions, and earns 2.5% interest.
New and existing customers can now order a prepaid Mastercard that earns 0.5% cash back on every purchase and offers free withdrawals from any Canadian ATM. EQ will even reimburse you any network fees they charge.
The EQ Bank Card is not directly linked to your Savings Plus Account, which makes it easier to stay on budget and not overspend from your main account. To use it, you need to load it by transferring money to the card account. This is a great feature if you struggle with discipline and don't want easy access to your entire bank balance.
*The EQ Bank Card is not yet available in Quebec.
CIBC AC Conversion™️ Visa* Prepaid Card: Best for travelling abroad
[Offer productType="CreditCard" api_id="61819e0b3775394336ca7113″ id="176712″]
The CIBC AC Conversion Visa Prepaid Card is an excellent choice for globetrotters who don't want to carry physical foreign currency or deal with pricey foreign transaction fees on payment cards. It's free, you don't have to be a CIBC client to get this card, and it allows you to load it with up to 10 different currencies at a time, such as:
Canadian Dollars (CAD)
US Dollar (USD)
Euros (EUR)
Great British Pounds (GBP)
Australian Dollars (AUD)
Japanese Yen (JPY)
Hong Kong Dollars (HKD)
Turkish Lira (TRY)
Swiss Francs (CHF)
Mexican Pesos (MXN)
There is no minimum amount to load on the card, but there is a maximum equivalent to $20,000 CAD. Since you pay a conversion fee when you purchased the foreign currency, you will not be charged any foreign transaction fees when you use the card abroad or online with foreign merchants. This is a great prepaid credit card for bad credit if you plan to travel and want to save on fees while protecting your personal finances.
Best store credit cards for bad credit
The sting of bad credit can shut you out from maximizing loyalty rewards at your favourite stores too. Luckily, some store credit cards are easier to get than others. Picture them as the local greeters of the credit world, often more welcoming than their tougher, mainstream credit card peers.
These cards operate within the realm of a particular store or chain, incentivizing you with discounts, reward points, and special deals. It's like having a backstage pass to your favourite concert, granting you exclusive access and special perks.
But remember, while the allure of discounts can be enticing, these cards typically come with higher interest rates. If you're grappling with bad credit, a store credit card could help you get back on the credit ladder while saving you little money on your favourite brands.
Just remember, you'll have much better luck if your credit score falls within the "fair" range or higher, so apply at your own risk. Approval, while easier to get, is not guaranteed.
Canadian Tire Mastercard: Best for retail shopping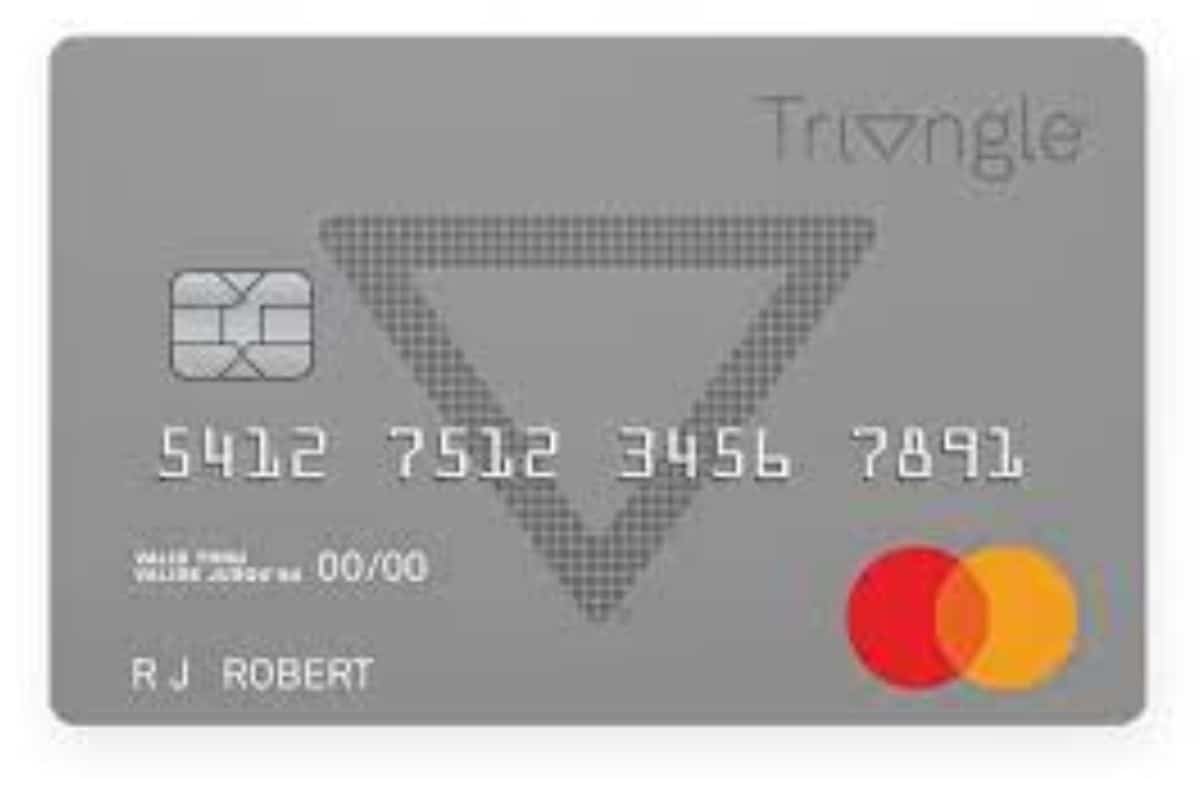 Annual fee: None
Interest rate: 20.99% on purchases, 22.99% on cash advances
Rewards: up to 4% cash back in CT Money
Canadian Tire Triangle Mastercard has a reputation for being easy to qualify for. In fact, I personally know someone who was able to get this card with a score in the low 600s and a recent bankruptcy on their credit file. If you're a frequent shopper at Canadian Tire or its partners like SportChek and Mark's Work Wearhouse, you'll be happy with this card.
There is no annual fee and you'll earn 4% cash back in Canadian Tire Money when you spend at:
Canadian Tire
Sport Chek
Mark's
L'Équipeur
Party City
Atmosphere
Pro Hockey Life
Sports Rousseau
Hockey Experts
L'Entrepôt du Hockey
and participating Sports Experts
You'll also earn $0.05 in Canadian Tire Money per litre when you fill the tank at Gas+ and Essence+ locations. Eligible grocery store purchases earn 1.5% cash back in Canadian Tire Money, while all other eligible card purchases earn 0.5%.
PC Financial Mastercard: Best for grocery shopping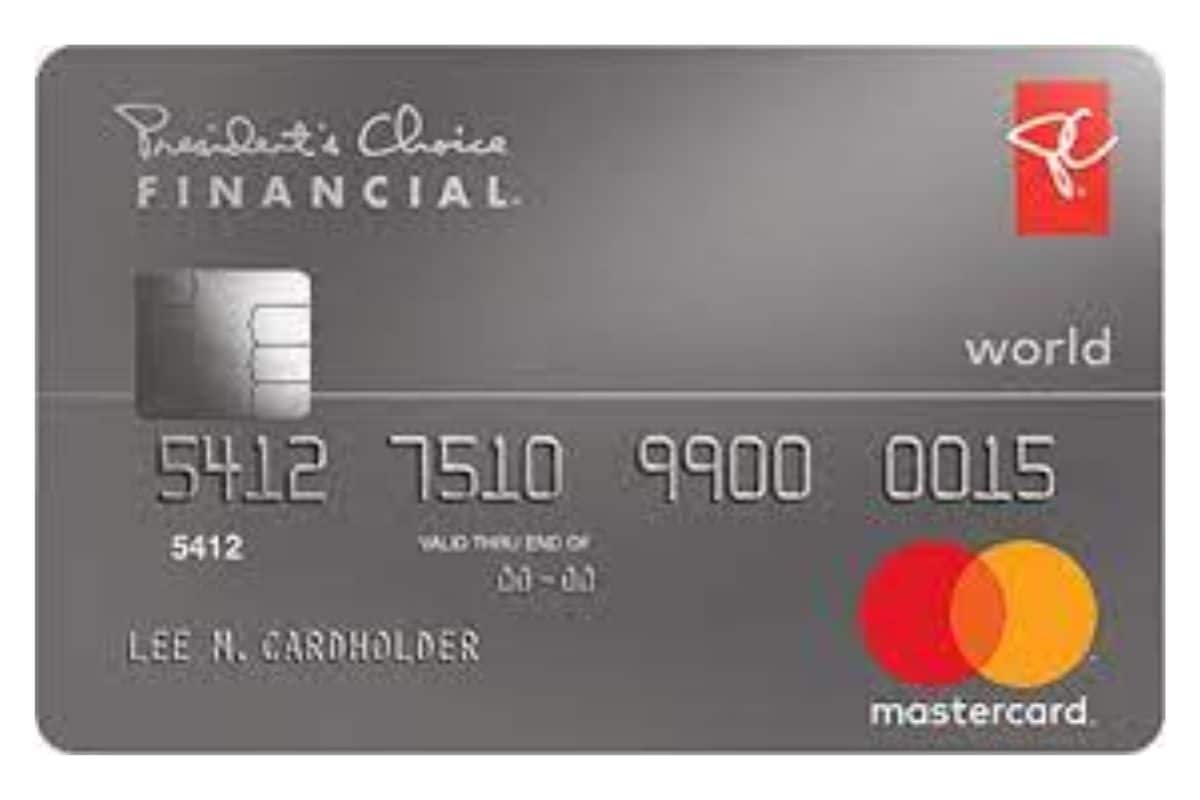 Annual fee: None
Interest rate: 20.97% on purchases, 22.7% on cash advances
Rewards: up to 25 points/$1
Another notoriously easy credit card to get is the PC Financial Mastercard. My same friend that got the Canadian Tire Mastercard was also able to get this one. Again, with a recent bankruptcy on file and a credit score in the low 600s. If you love Superstore and free groceries, this card is right up your alley.
With the PC Financial Mastercard, you earn 10 PC Points per dollar spent at grocery stores like Loblaws, Real Canadian Superstore, No Frills, PC Express, and other Loblaws banner stores. You also earn 25 points per dollar at Shopper's Drug Mart, 30 points per litre at Esso and Mobile gas stations, 20 points per dollar on travel booked through PC Travel, and 10 points per dollar everywhere else.
Best Visa debit cards for bad credit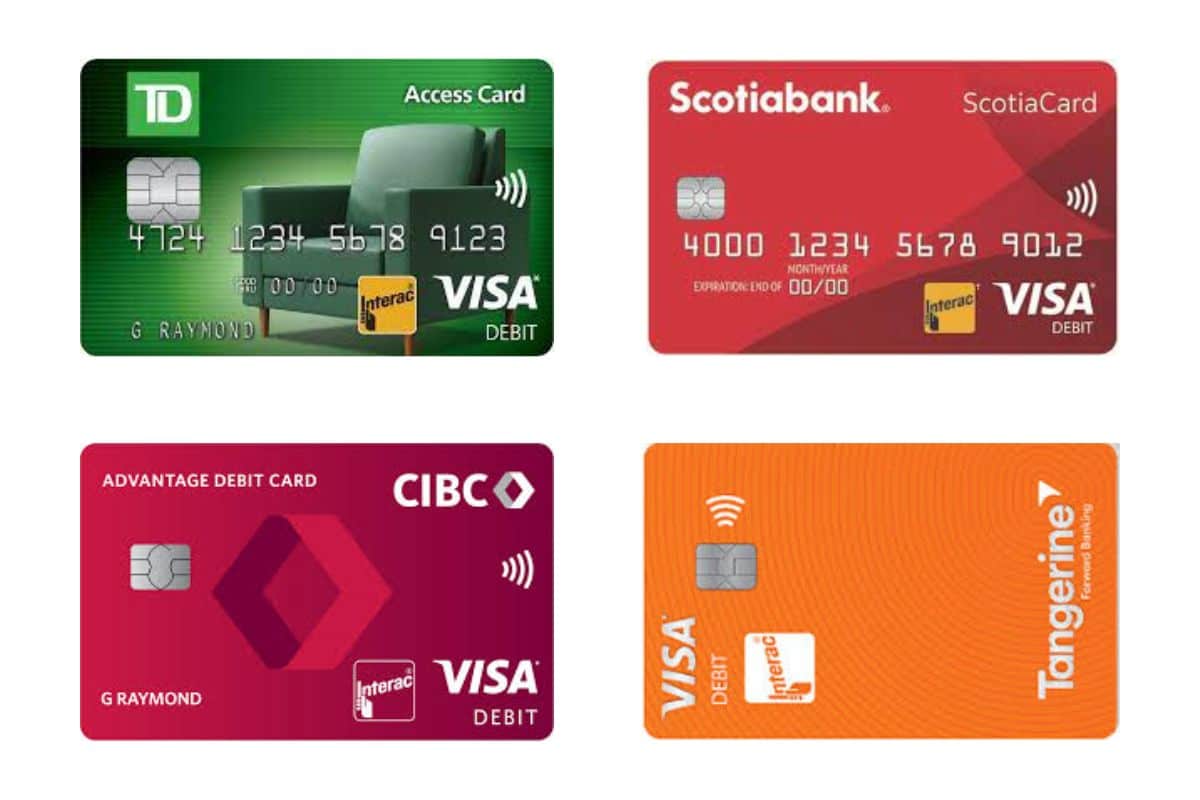 Visa Debit cards are typically linked directly to your primary chequing account while giving you the freedom and flexibility offered by a credit card. Many are issued by major financial institutions, including 4 of Canada's Bix Six Banks. While Visa Debit Cards will not directly improve your credit score, they can be a game-changer if bad credit is holding you back from living your best life.
With a Visa Debit card, you can make purchases online, in-store, aboard, or over the phone anywhere Visa is accepted, and the money is debited directly from your bank account. There's no risk of going into debt since you can only spend what's in your account. It's like having a financial leash that keeps your spending habits in check.
Even though these cards don't help build credit directly, they can help you develop better financial habits, which is a crucial step towards improving your credit score. Visa debit cards might not be the hero of the credit world, but they can certainly be a trusty sidekick on your journey to better credit. Here's where you can snag one: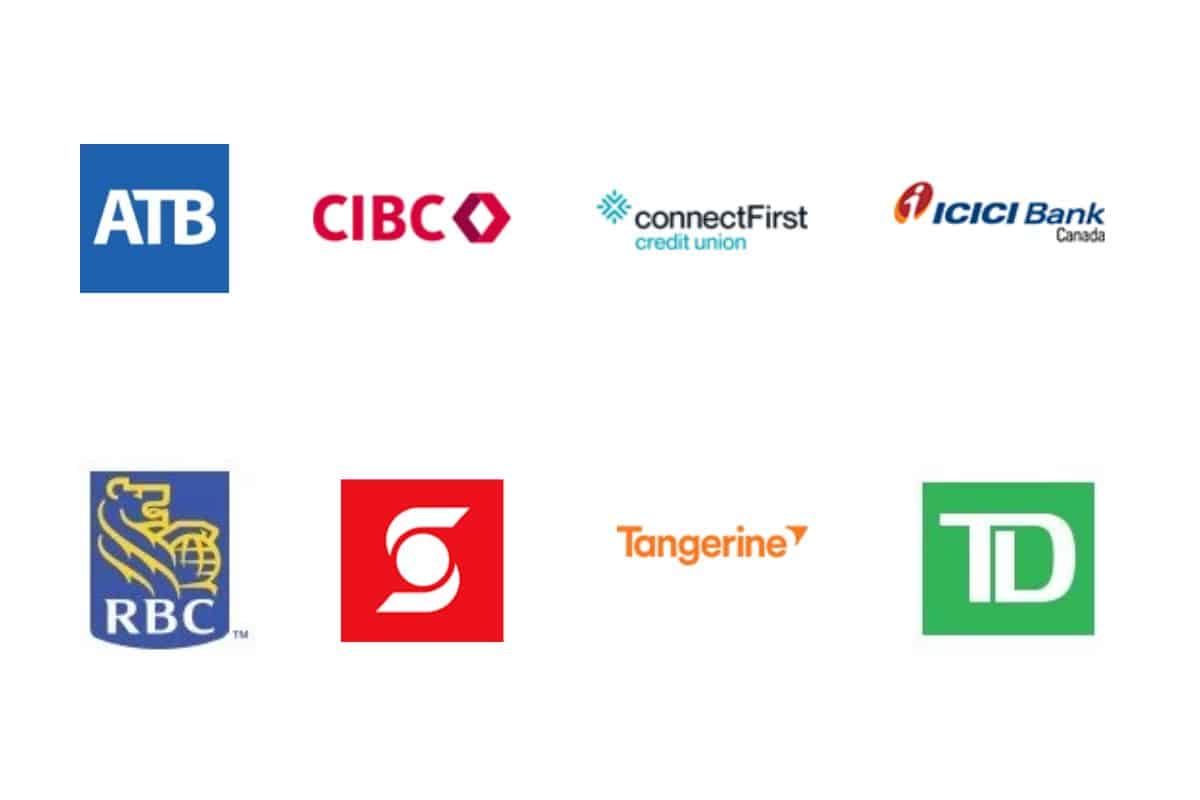 Best Mastercard debit cards for bad credit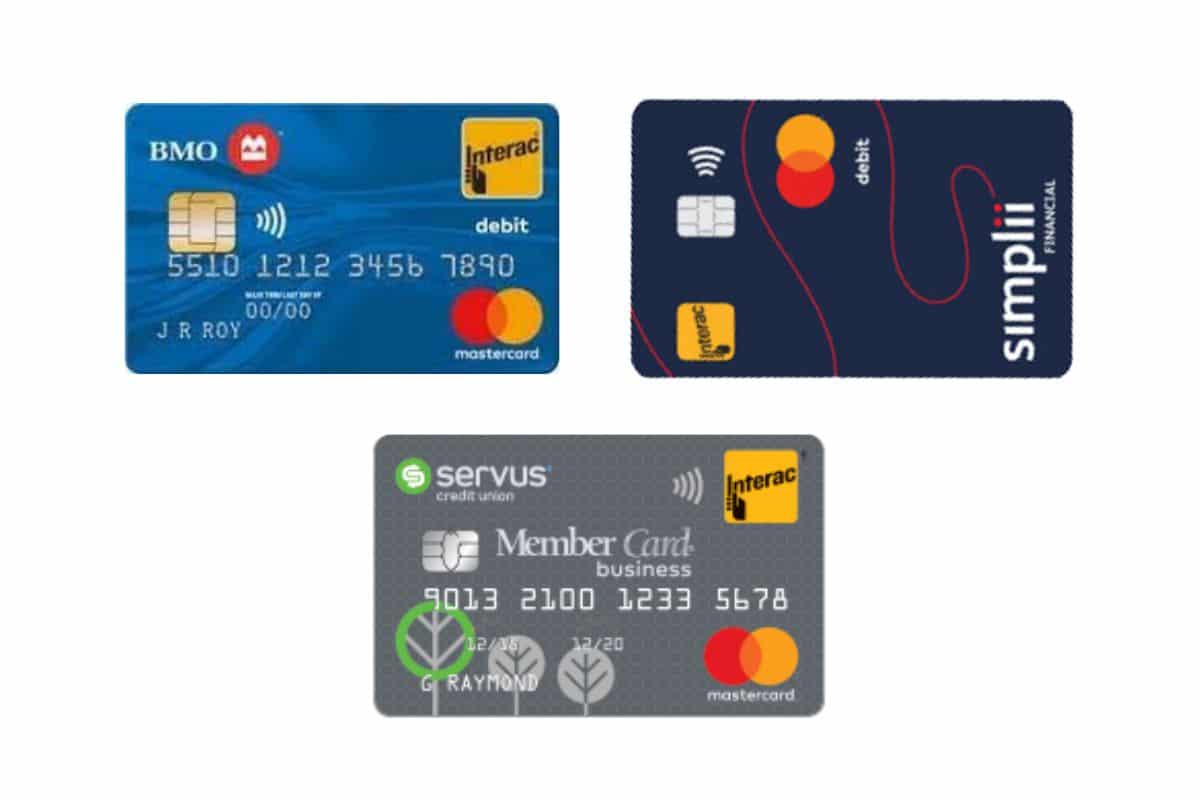 Just like their Visa counterparts, Mastercard Debit cards can help you navigate the struggles of daily life with bad credit. These cards will not boost your credit score either, but they can be a valuable ally in managing your finances and avoiding the debt trap while accessing services that typically require a traditional credit card.
You can use Mastercard debit cards online, in stores, over the phone, and in person wherever Mastercard is accepted – and the funds come directly from your bank account. It's like having a real-time accountability buddy in your pocket that helps you avoid the temptations of credit.
A Mastercard Debit card can be a valuable tool in your financial arsenal, helping you maintain control over your spending while you work on your credit comeback. After all, every great comeback story needs a trusty sidekick! Unfortunately, these cards are much harder to come by. At the time of writing, only 3 financial institutions in Canada issue them:
BMO
Simplii Financial
Servus Credit Union (Alberta residents only)