The 10 Best Airlines that Fly to the US from Canada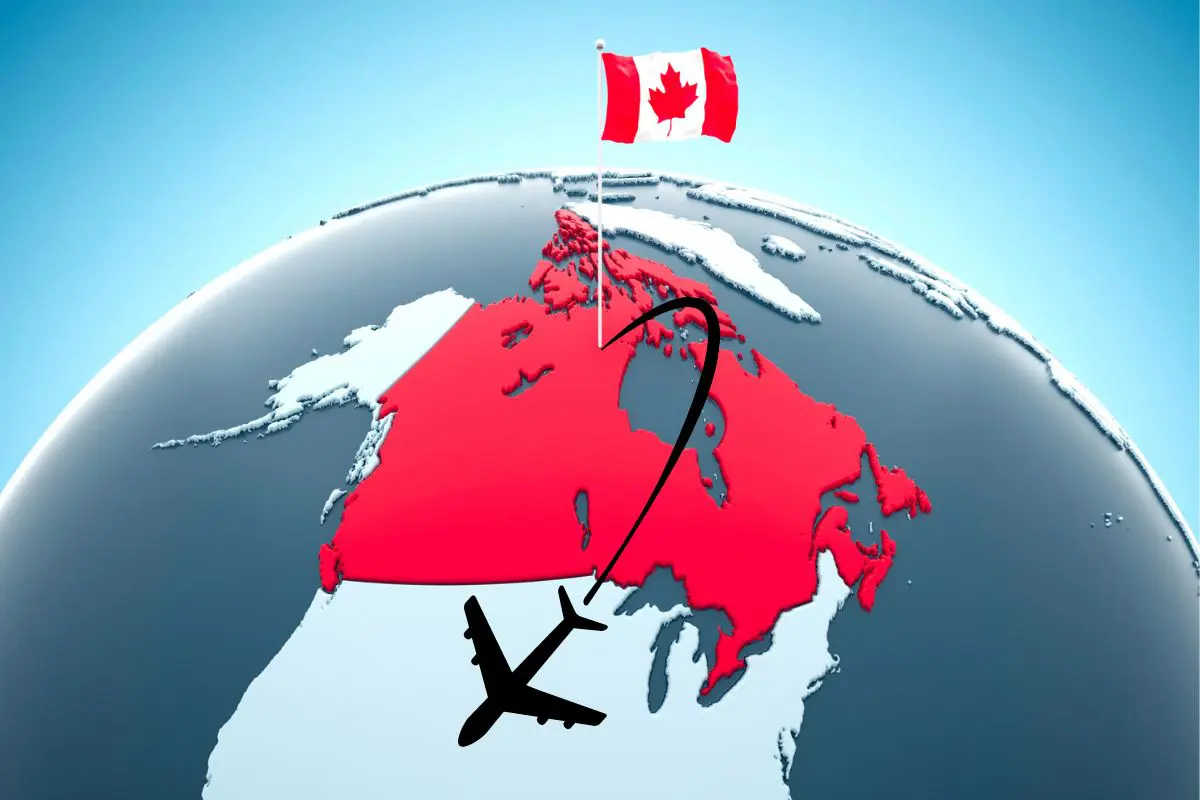 Planning a holiday abroad can be stressful and tricky. Luckily, with the United States next door, Canadians don't need to go far for an international holiday. We've compiled a list of the 10 best airlines that fly to the US from Canada to help you narrow down your options and find the best deals on airfare.
[Offer productType="CreditCard" api_id="60dd1e4b125e5019eaa05c6d" id="146109″]
Flying to the US from Canada
Travel to the United States from Canada is simple and cost-effective, and there are plenty of tropical US destinations to choose from. Likewise, our American neighbours can take advantage of our proximity and head north for a change of scenery, and daily business travel occurs between the two countries.
Canada and the United States have the longest land border in the world, which makes travel between the two countries extremely convenient. In fact, airline routes between New York and Chicago to Toronto are among the busiest in the world. The Toronto – New York La Guardia transborder route services more than 17,000 flights a year.
All major airlines provide direct flights between the US and Canada several times a day, and many low-cost regional airlines also offer flights across the border, making it possible to travel between the two countries no matter where you are departing from in Canada.
Major Canadian hubs include Toronto Pearson International Airport and Montreal-Pierre Trudeau International Airport on the east coast, Vancouver International Airport on the west coast, and Edmonton International Airport and Calgary International Airport in Alberta.
Travel between the two countries has slowed down in the last few years due to the pandemic, but as international travel opens back up, cross-border travel between the US and Canada is set to increase and reclaim its place as one of the busiest markets, with 57 US airports and 16 Canadian airports slated to offer non-stop travel to their neighbouring country.
Read more about the 10 Best Money-Saving Travel Apps for Canadians in 2022.
Air Canada
Air Canada is Canada's largest carrier of international and domestic flights, reaching more than 220 destinations across the globe, including 60 destinations in the US. The airline runs more direct flights between the United States and Canada than any other airline in Canada.
Air Canada also offers the largest variety of routes between the two countries. It has hubs in all major Canadian cities including Quebec City, Halifax, and Winnipeg, and provides anywhere between 30 and 100 non-stop flights to New York, Chicago, Boston, Washington D.C., California, and Florida every day.
Air Canada is also a very affordable choice if you need to fly to the US from Canada. Direct flights to the US from Canada can start at around $150. Air Canada flights are very comfortable and include in-flight entertainment options, Wi-Fi on select flights, charging ports and USB docks, and food and beverage service. There are also several ways to save on Air Canada flights, such as by collecting Aeroplan points with any Aeroplan credit card, or by earning Status Qualifying Miles for added travel benefits like Maple Leaf Lounge access and seat upgrades.
Air Canada frequent flyers can take advantage of its Elite Status Program and enjoy even more perks, such as complimentary baggage allowance. Its Million Miles Program rewards travellers who have flown over 1 million miles with Air Canada with Elite Status benefits, meaning that you will always have at least 50,000 Aeroplan points available to claim rewards.
Air Canada is also a founding member of the Star Alliance program, so if you're a member of its Elite Status Program you can also join the frequent flyer programs of any other airline within the alliance.
Read more about the 10 Best Aeroplan Credit Cards.
WestJet
WestJet is famous for friendly, welcoming flight attendants and for providing its passengers with outstanding customer service. It also offers low-cost tickets from Canada to the US. Founded in 1996 with three aircraft and service provided to five destinations, WestJet has since grown to be one of the most popular airlines in Canada and flies to more than 100 countries in North and Central America, the Caribbean, and Europe.
WestJet provides daily direct flights to the US from Toronto, Vancouver, Montreal, Calgary, and Edmonton. WestJet's US destinations include Arizona, California, Colorado, Florida, Georgia, Hawaii, Illinois, Massachusetts, Nevada, New York, Oregon, Tennessee, Texas, and Washington.
Fans of WestJet can accumulate WestJet dollars using a WestJet RBC World Elite Mastercard. WestJet dollars can be cashed in and used to purchase or upgrade flights. Cardholders can also take advantage of a yearly round trip companion voucher, the lounge access program Dragon Pass, and free checked bags.
Read more about How to Access Airport Lounges For Free in Canada.
Flair
Flair Airlines is a Canadian-owned budget airline based in Edmonton, Alberta. It operates out of most of Canada's primary cities, with hubs on either coast as well as in some prairie cities like Calgary and Winnipeg, making it easy to fly to the US from Canada.
American destinations include Florida, California, Nevada, Tennessee, New York, and Arizona. Flair is a relatively new airline, established in 2005. Flight paths have been updated recently, with new destinations added in California and Florida, and more likely to come.
Flair's ticket prices are among some of the lowest on the market, but they make their money back by charging fees for almost everything else. For example, Flair charges higher fees for checked bags than most other airlines. Passengers can bring one personal item for free, but any additional carry-on baggage costs between $40 and $60, plus tax, and a checked bag will cost between $70 and $80, plus tax. However, if you're trying to fly to the US from Canada as cheaply as possible, or are travelling for business, Flair Airlines is a good choice.
American Airlines
American Airlines is one of the world's largest airlines and offers regular direct flights between the US and Canada at very affordable rates. Its most popular routes from Canada to the US are Toronto to Miami, Toronto to Dallas, Calgary to Dallas, and Toronto to New York.
Like Air Canada, American Airlines rewards their frequent flyers with membership to their AAdvantage Rewards Program. Members can earn points by flying with American Airlines or by using any of their services. Points can also be earned through any of American Airlines' partners, of which there are many, making it easy to earn benefits wherever you go.
Travellers can earn points by using American Airlines credit cards, and business travellers can take advantage of the benefits offered through their corporate travel programs.
[Offer productType="OtherProduct" api_id="64e5e56d2bb7ed64e70ab287″ id="179485″]
Swoop
Swoop was launched in 2018 and initially provided ultra-low airfare to major destinations within Canada, but it has recently expanded to provide direct routes to certain American cities, with plans to add more US destinations in the future. Currently, there are 11 direct flights to the US available from Toronto, Hamilton, and Edmonton. Destinations include Nevada, Florida, Tennessee, and Arizona.
So far, reviews have been a mixed bag. Like Flair, Swoop's ultra-low ticket prices mean that you can expect to pay higher than average fees on everything else like carry-on and checked bags.
Additionally, some travellers complain of frequent flight delays and cancellations. However, minute-by-minute flight status updates can be found on their website, making it easy for you to stay informed and prepare for any interruptions to your travel plans.
Alaska Airlines
Alaska Airlines is a well-known, American-owned airline. Its headquarters are in Seattle, Washington, and it is the sixth largest airline in North America based on the number of passengers it carries, the number of destinations serviced, and fleet size. It operates almost 1,200 flights daily in the US and Canada, with operations also in Mexico and Costa Rica.
You can fly to the US from Canada directly on Alaska Airlines out of Vancouver, Calgary, Edmonton, Victoria, and Kelowna. There are several flights departing from each major city every day with destinations to all major cities and many smaller locations within the US.
Porter Airlines
Porter Airlines is a Canadian short-haul airline headquartered in Billy Bishop Toronto City Airport and servicing the east coast of Canada and the United States. If you need to fly to the US from Canada, Porter Airlines offers flights to American destinations along the east coast including Boston, Chicago, Myrtle Beach, New York, and Washington DC.
Frequent flyers can join VIPorter and start earning points on everything from flights to seat selections, which can be redeemed for airline tickets. Tickets can also be purchased using a combination of points and cash.
Delta
Delta is American-owned and provides several daily flights between Canada and the US. From Canada, passengers who fly with Delta can depart from any major city. Additionally, Delta has hubs in smaller airports including Terrace and Penticton in British Columbia and Gander, NL. Direct flights to the US depart from Calgary, Edmonton, Halifax, Vancouver, Winnipeg, Ottawa, Toronto, and Montreal, arriving in cities throughout the United States.
Delta SkyMiles can be earned via American Express travel credit cards and cashed in for flights to any of Delta's worldwide destinations. The airline's low fare commitment means that if you find a cheaper flight within 48 hours of booking directly with Delta, you can cancel your ticket and receive a full refund.
Read more about The Top 10 American Express Credit Cards in Canada in 2022.
Air Transat
Air Transat was founded in Montreal in 1935 and is recognized as Canada's leading leisure airline. It was recently named the World's Best Leisure Airline at the Skytrax World Airline Awards. Air Transat provides flights within Canada as well as to international destinations, including several daily trips that make it easy to fly to the US from Canada.
Flights from Canada to the US depart from Halifax, Montreal, Quebec, and Toronto and arrive in major US cities in Florida and California, specifically Fort Lauderdale, Orlando, Miami, San Francisco, and Los Angeles.
Staying up to date on your Air Transat flight information is easy thanks to their Air Transat App and an easy-to-navigate website. Scroll to the bottom to find quick links to cheap flight packages, flights, and last-minute deals.
Sunwing Airlines
Sunwing Airlines was founded in 2005. Established in Toronto, this Canadian airline boasts the most direct flights to the 'sunny south' than any other leisure airline in the country. Its primarily known for providing sun-seekers with services to the Caribbean, Central, and South America, as well as 74 destinations across North America, including a few direct flight routes to the US from Canada.
Canadians in need of a break from the cold can head south on a Sunwing Airlines flight to Florida. Round-trip or one-way flights from select Canadian cities fly into Orlando, Miami, St.Pete/Clearwater, Fort Lauderdale, and Daytona Beach. US-bound flights depart from Halifax, Toronto, Montreal, and Winnipeg.
Read more about The 20 Best Beach Vacation Destinations for Canadians 2022.
Frequently asked questions about flying to the US from Canada
Can I fly to the US from Canada?
Yes, there are many airlines that provide flights between the US and Canada departing daily from all major Canadian cities and some smaller ones. The border between the US and Canada is one of the busiest in the world. All major airlines offer flight routes to the US from Canada, as do some smaller, lesser-known regional airlines.
What is required to fly from Canada to the US?
Canadian and US citizens need a valid passport issued by their respective country to fly from Canada to the US. Additional travel documents may be accepted instead of a passport, such as a Nexus card for those travelling to or through the US from Canada. Proof of Covid-19 vaccination is also required for all non-US citizen air travellers arriving at or travelling through the United States. 
Can I fly to the US from Canada without a Covid-19 vaccine?
No. According to the US Centers for Disease Control and Prevention, all non-US citizens must present proof of vaccination status prior to boarding any flight headed to the United States.
Is a flight from Canada to the US considered an international flight?
Yes. Even though the two countries are very closely linked, travelling between them is still considered international travel.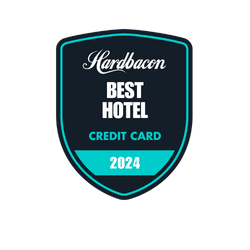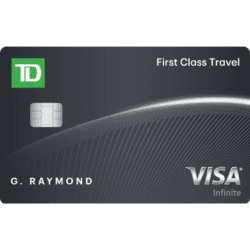 TD First Class Travel® Visa Infinite* Card
22.99% (20.99% for Quebec Residents)
22.99% (20.99% for Quebec Residents)
Special Offer: Earn up to $1,000 in value†, including up to 115,000 TD Rewards Points† and no Annual Fee for the first year†. Conditions Apply. Account must be approved by January 3, 2024.
†Terms and conditions apply.
The Toronto-Dominion Bank (TD) is not responsible for the contents of this site including any editorials or reviews that may appear on this site.
For complete and current information on any TD product, please click the Apply now button..