Priority Pass vs DragonPass: Which is the Best Way to Access Airport Lounges in Canada?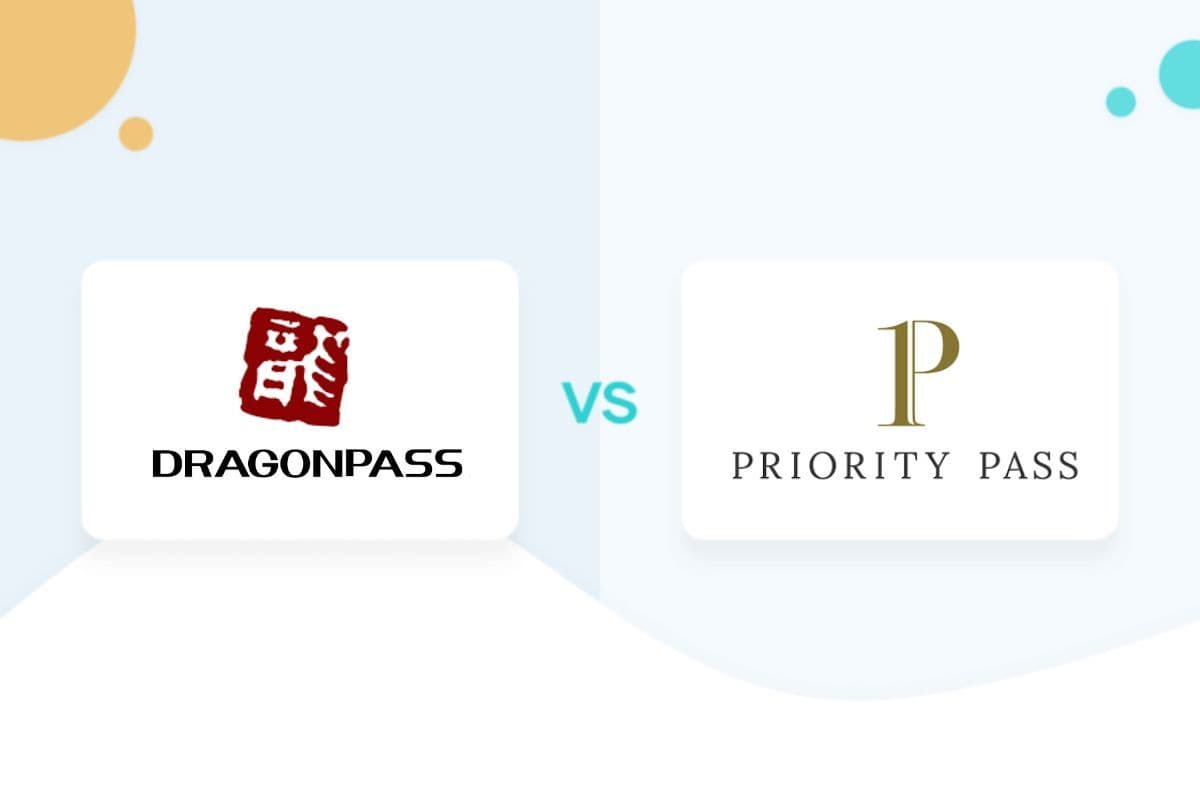 In terms of lounge access, private transfers, and discounts, Priority Pass and DragonPass are two airport lounge networks with a lot in common. It's hard for travellers to decide between the two, especially given the 'turbulent' nature of the travel industry over the last few years.
Let our comparison of Priority Pass vs DragonPass be your guide to finding the best way to access airport lounges in Canada and beyond.
Priority Pass vs DragonPass Overview
Priority Pass
Priority Pass was established in 1992 and was at one time the largest network of airport lounges in the world. Priority Pass gets you into 1300 airport lounges in every corner of the globe. However, the company has lost some significant business partners over the last few years, notably Plaza Premium Group, an airport lounge conglomerate that cut ties with Priority Pass in July of 2021 (although over 60 Plaza Premium lounges have rejoined the Priority Pass network as of June 2023). Visa and Mastercard quickly followed suit and ended their business relationship with Priority Pass shortly after, although it is still offered as a perk with some major travel credit cards.
Of all the advantages of a Priority Pass membership, airport lounge access is by far the most useful. An airport lounge can be a lifesaver, especially on long-haul flights. An open bar, snacks, hot ready-to-eat meals and even a la carte menus in some cases save you money on expensive airport restaurants.
There are also comfortable couches and workstations with Wi-Fi in airport lounges, which is faster and more reliable than public Wi-Fi in the rest of the airport. Some (but not most) airport lounges even have hot showers, nap rooms, and spas to help get you through those long layovers, cancellations and delays.
In addition to airport lounge access, Priority Pass holders can easily arrange private airport transfers in the app, take advantage of exclusive rates at select car rental companies, and enjoy discounts at some airport restaurants, retail spaces and spas.
DragonPass
DragonPass is basically a newer version of Priority Pass. The company has already built a larger network of airport lounges than Priority Pass since it was founded in 2005, and its comprehensive app uses your location to direct you to the nearest airport lounge and can also suggest nearby partner restaurants where you can get a 5, 10, or 25% discount.
DragonPass and Plaza Premium announced their partnership very shortly after the latter severed ties with Priority Pass in 2021. The new collaboration meant that Visa and Mastercard would be offering DragonPass membership to their rewards customers instead of Priority Pass starting in 2022 (although some lucky Canadians got to take advantage of double lounge access during the transitional year of 2021.) Credit cards that offer free lounge access to DragonPass lounges include:
[Offer productType="CreditCard" api_id="5f31908963ae8636997fa691″ id="170755″]
DragonPass also helps travellers save time and money on airport transfers. Meet & greet services and private airport transfers (in a limousine) can be reserved 72 hours before landing. Finally, pass holders will save at certain airport restaurants thanks to exclusive discounts and coupons they can download from the app.
How To Get a Priority Pass
Anyone can purchase a Priority Pass membership by visiting their website. Priority Pass comes with 3 membership tiers:
Standard, which costs $99 annually, plus $32 for a visit to an airport lounge
Standard Plus, which is $249 and includes 10 free lounge visits, and
Prestige, which is the premium $399 membership that offers unlimited lounge visits and the option to bring a guest for $32.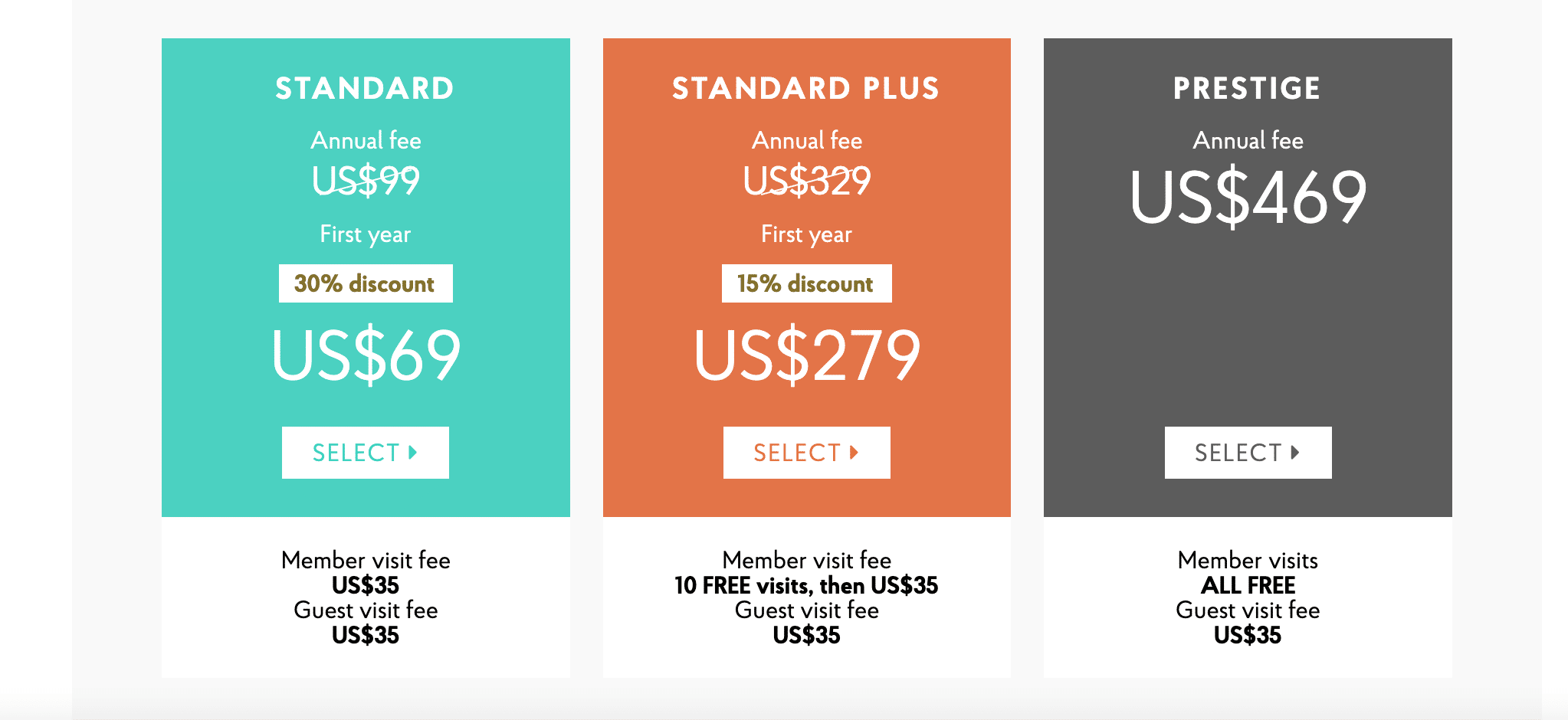 Priority Pass is currently offering a 30% discount on Standard and Standard Plus membership, but the cost of joining is still quite steep. Fortunately, there are ways to get a Priority Pass for free or at a massive discount. Several credit cards offer Priority Pass membership as one of their perks, including:
How To Get DragonPass
To get a DragonPass membership, you'll first have to register either in the app or on the website's registration page.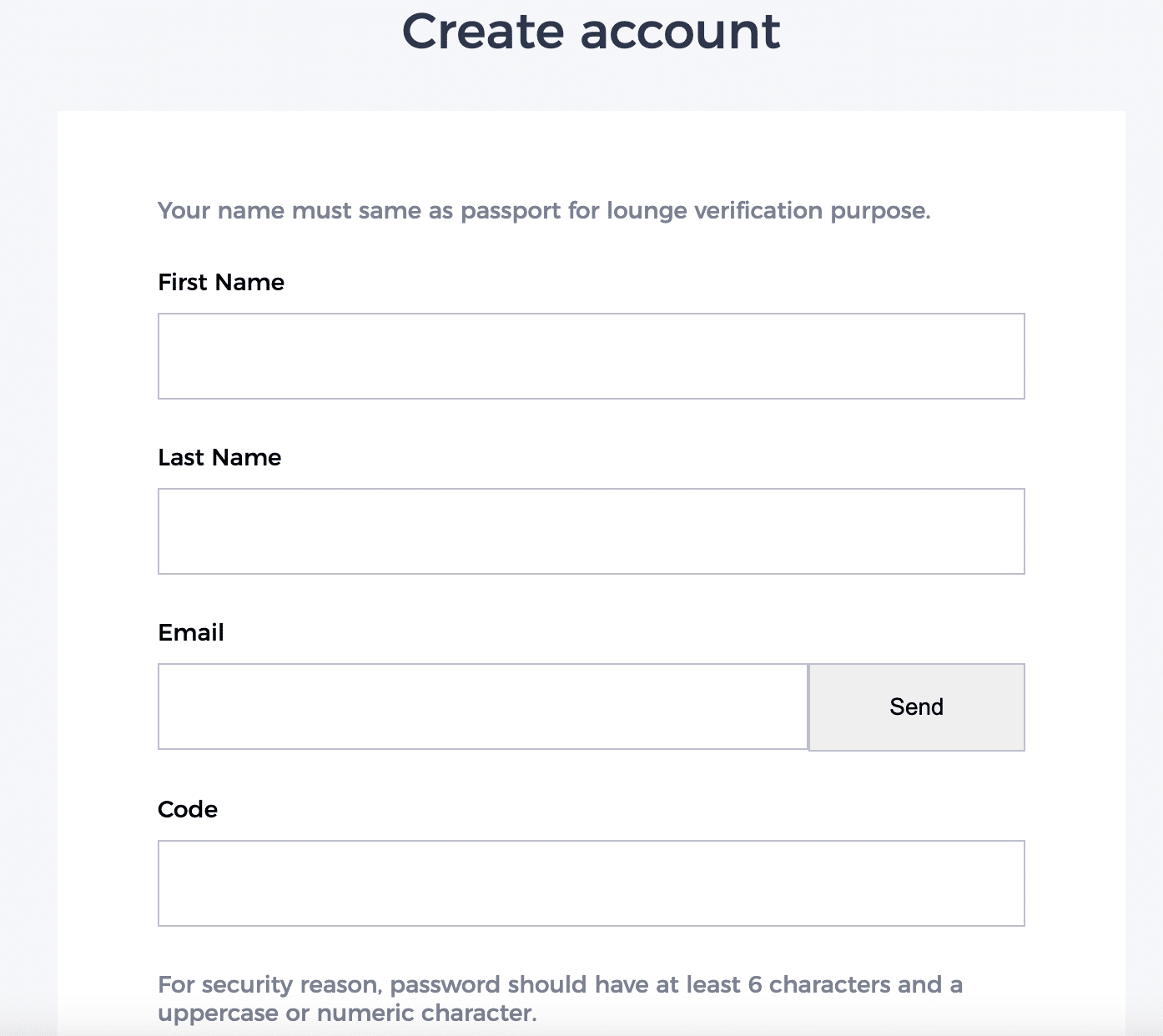 Once you've registered, you can purchase a membership. Like Priority Pass, DragonPass memberships have 3 tiers:
Classic Membership, which is $99 USD per year and grants 1 free lounge visit, plus airport lounge access at a discounted rate of $35 USD per visit
Preferential Membership with 8 free lounge visits, which can apply to you or a guest. This membership rate is $259 USD per year.
Prestige Membership, which is a whopping $429 USD per year but grants unlimited lounge access. If you take a guest, however, you'll have to pay the $35 flat rate.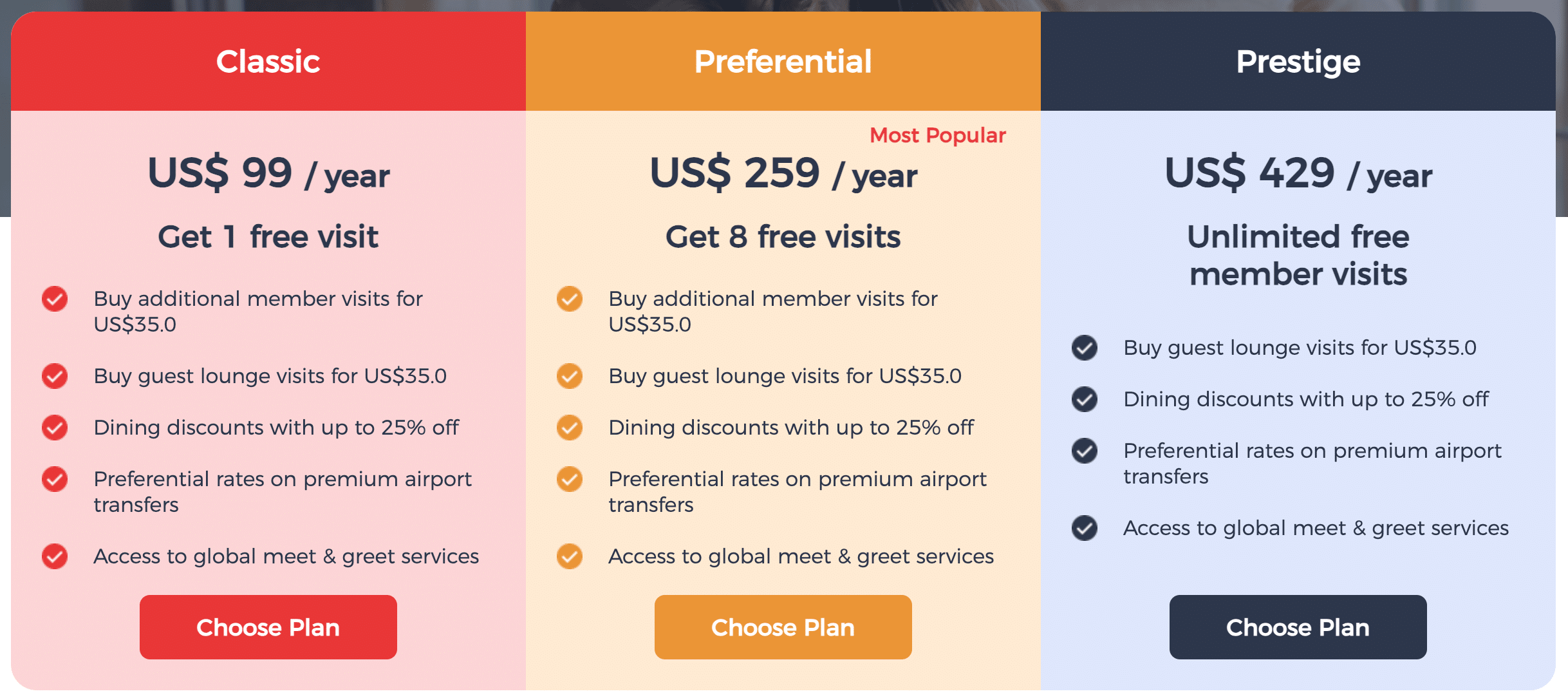 However, unlike Priority Pass, DragonPass gives you the option to pay for its services on a pay-as-you-go basis, instead of paying for the yearly membership. Single-lounge access passes can be purchased through the app up to 90 days in advance, and you can request a refund if you don't end up using it. Limousine and meet and greet services can also be arranged and paid for through the app.
You can also get DragonPass through their other corporate partners, notably travel agencies, insurance companies and credit cards. Mastercard replaced its LoungeKey program with Travel Pass by DragonPass to offer Mastercard World Elite cardholders complimentary DragonPass registration. Visa's Airport Companion program (available to select Visa Infinite and all Visa Infinite Privilege cardholders) is also powered by DragonPass.
Priority Pass vs Dragon Pass: The Pros and Cons
Deciding between DragonPass and Priority Pass comes down to your travel needs and priorities. Priority Pass is cheaper than DragonPass, albeit not much. Their lounges are spacious and comfortable and have a significant presence in the US and abroad, but unfortunately, there are fewer opportunities for Canadians to use Priority Pass to access lounges when travelling domestically as there once were.
Thousands of Canadians who had Priority Pass through their credit cards lost access to Plaza Premium lounges in July of 2022 when Plaza Premium parted ways with Priority Pass. However, Plaza Premium has recently welcomed back over 60 Priority Pass lounges, including lounges in Edmonton, Winnipeg, Vancouver and Toronto, as well as many more in the US and overseas. More lounges could rejoin the network, giving DragonPass a run for its money.
Network size is the biggest difference between Priority Pass and DragonPass. DragonPass has a significantly larger network than Priority Pass with over 1300 partner lounges. DragonPass also partners with Plaza Premium, a majorly influential operator. That partnership alone extends lounge access to tens of thousands of more customers. DragonPass' partnerships with Mastercard and Visa also add to its customer base, making DragonPass one of the most accessible and affordable ways to get into an airport lounge.
One drawback to DragonPass is that it comes with a hefty price tag. Its most basic membership is $100 USD per year, and you only get one free lounge visit. Plus, if you want to bring someone in with you, you have to pay extra, even with its highest tier membership. However, DragonPass also has a more inclusive payment option. It allows its registered clients to purchase lounge access, airport transfers, and meet & greet services on a single-use basis instead of paying for a membership for the entire year, which is excellent for infrequent travellers.
FAQs about Priority Pass vs DragonPass
Is Dragon Pass the same as Priority Pass?
Both are airport service providers and have a network of airport lounges all around the world. However, DragonPass and Priority Pass have different business relationships, structural differences, perks, and price points that could make one more appealing than the other, depending on your travel needs.
Is Priority Pass still valid in Canada?
Priority Pass is still valid in Canada and can be used to access quite a few airport lounges both domestically and abroad, including Plaza Premium lounges at Toronto Pearson International Airport.
Is there a Priority Pass or DragonPass lounge at Montreal Airport?
The National Bank Lounge at Montreal Airport is part of the DragonPass and Priority Pass network. Additionally, the Air France and KLM Lounge are part of the DragonPass network.
Is there a Priority Pass or DragonPass lounge at Toronto Airport?
There are 7 DragonPass lounges at Pearson International and 1 lounge at Bily Bishop Airport. Priority Pass has 3 lounges in Terminal 1 and 4 lounges in Terminal 3 at Pearson and 1 lounge at Billy Bishop.
Is there a Priority Pass or DragonPass lounge at Vancouver Airport?
Vancouver has 2 Priority Pass lounges in the domestic terminal and 3 lounges in the international terminal. There are also 6 DragonPass lounges in the Vancouver Airport: 3 in the international terminal, 2 in the domestic terminal and 1 in the US terminal.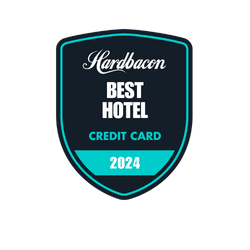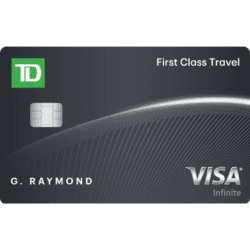 TD First Class Travel® Visa Infinite* Card
22.99% (20.99% for Quebec Residents)
22.99% (20.99% for Quebec Residents)
Special Offer: Earn up to $1,000 in value†, including up to 115,000 TD Rewards Points† and no Annual Fee for the first year†. Conditions Apply. Account must be approved by January 3, 2024.
†Terms and conditions apply.
The Toronto-Dominion Bank (TD) is not responsible for the contents of this site including any editorials or reviews that may appear on this site.
For complete and current information on any TD product, please click the Apply now button..