Is Nubank Available in Canada? Nope, But There Are Alternatives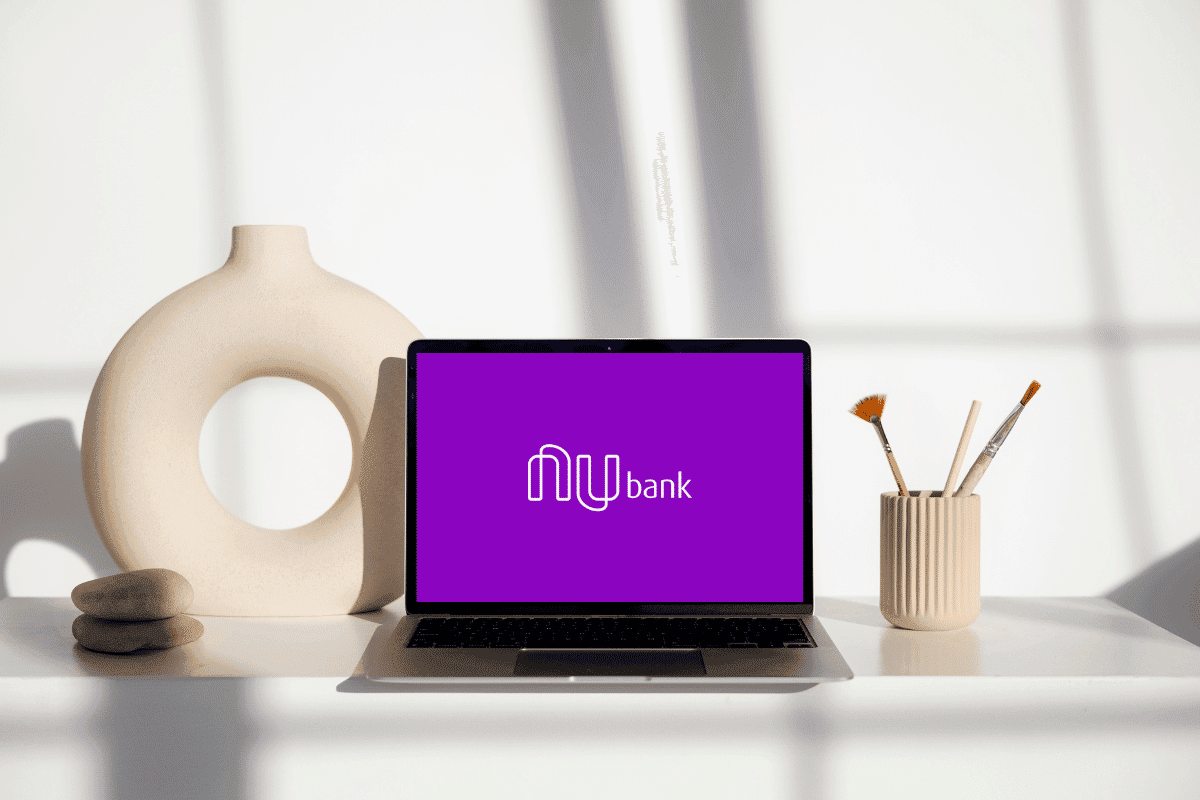 Table of Contents
[ Show ]
Nubank, the Brazilian financial technology company, has made waves in the banking industry with its innovative approach and customer-centric services. Its meteoric rise has gone so far as to receive a $1 billion investment from Warren Buffett. However, if you're a Canadian hoping to get your hands on a Nubank account, I have some disappointing news for you – Nubank is not currently available in Canada. But fear not! There are plenty of alternatives in Canada that offer similar features and benefits. In this article, we'll explore the world of Canadian banking and introduce you to the best neobanks in Canada.
What is Nubank?
Before we dive into the alternatives, let's take a moment to understand what Nubank is all about and why they haven't expanded to Canada just yet. Nubank, often referred to as the "purple bank," is a digital bank that aims to disrupt the traditional banking model.
Founded in 2013 by David Vélez, Nubank started with a simple mission: to provide accessible and transparent financial services to the masses. With a focus on customer-centricity and innovative technology, Nubank quickly gained popularity in its home country of Brazil and doubled its customer base to 80 million people in the past two years.
One of the key reasons behind Nubank's success is their mobile app, which offers a seamless and user-friendly banking experience. Customers can easily open a savings account, apply for a credit card, or request a personal loan, all from the comfort of their smartphones.
Despite their success in Brazil and later expansion into Mexico and Colombia, Nubank has yet to expand out of Latin America. While they have hinted at future plans for international expansion, they have not announced any specific timeline for entering the Canadian market. This has left many Canadians wondering why they haven't been able to enjoy the benefits of Nubank's services.
Why is Nubank not yet in Canada?
Expanding into a new market involves various challenges and considerations. Regulatory requirements, and competition from established financial institutions are just a few factors that Nubank must carefully evaluate before entering a new country.
In the case of Canada, the banking landscape is quite different from that of Brazil, Mexico and Colombia. Canada has a well-established and highly regulated banking sector, with several major banks dominating the market. This poses a significant challenge for Nubank, as they would need to navigate through the complex regulatory framework and compete with well-established players.
Additionally, building brand recognition and gaining the trust of Canadian consumers takes time and effort. Nubank would need to invest in marketing and customer acquisition strategies to establish themselves as a credible and reliable banking option in the eyes of Canadians.
While Nubank has not yet made its way to Canada, Canadians do have a range of local alternatives to explore. Traditional banks, credit unions, and other digital banks are available, each offering their own unique features and benefits.
Our Favorite Canadian Alternative to Nubank For Savings Account: EQ Bank
When it comes to finding the perfect savings account in Canada, there are alternatives to Nubank that offer similar benefits and convenience. One of our top favorites is EQ Bank. They are known for providing exceptional digital banking services and have become a popular choice among Canadians.
EQ Bank Card
Benefit from 0.5% cash back on purchases
This 100% free prepaid Mastercard also offers free ATM withdrawals in Canada, no FX fees, and up to 3% interest on deposits.
Get 3.00%* on everyday banking with EQ Bank
EQ Bank stands out as one of the best online banks in Canada, offering high-interest savings accounts without any monthly fees. This means you can save your hard-earned money without worrying about additional charges eating into your savings. Plus, they provide a competitive interest rate on your savings, making your money work for you.
What sets EQ Bank apart is its accessibility. With EQ Bank, you have the freedom to access your funds anytime and anywhere. Their user-friendly mobile banking app allows you to conveniently manage your savings whether you're at home or on the go.
EQ Bank also understands the importance of flexibility in personal finance. That's why they offer a unique Savings Plus Account that combines the benefits of a savings account with the convenience of a chequing account. This way, you can earn interest on your savings while still being able to write cheques and make bill payments.
While Nubank is not available in Canada, EQ Bank manages to fill the gap by providing a solid alternative for those seeking a user-friendly banking experience. Plus, you can trust that your money is in safe hands with EQ Bank being a member of the Canada Deposit Insurance Corporation (CDIC), ensuring your deposits are protected.
If you're a Canadian looking to save money and earn interest on your savings, EQ Bank is definitely worth considering. With competitive interest rates, no monthly fees, and convenient digital banking services, EQ Bank is a great option to help you achieve your financial goals. However, keep in mind that plenty of its services are not available to residents in Quebec.
Our Favorite Canadian Alternative to Nubank For Card Payments: KOHO
Looking for a Canadian alternative to Nubank for your card payments? Look no further than KOHO – an excellent choice that offers convenience and security for managing your money.
KOHO's standout feature is its free Easy plan, which gives you access to a Virtual or Physical prepaid credit card. With this plan, you can earn 1% cashback on transportation and groceries, helping you save money on everyday expenses. Not to mention, KOHO offers 0.5% interest on your spendable money, providing a small return on your balance. The mobile app is user-friendly and lets you easily track your spending habits. Plus, if your card gets stolen, you can instantly freeze it for peace of mind and added security.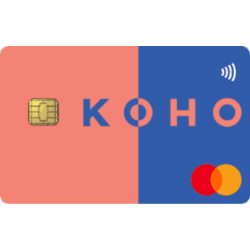 KOHO Prepaid Mastercard Easy
Get $20 when you sign up for a free KOHO account with code HARDBACON and enjoy 3 months of KOHO Extra to unlock up to 4.5% savings interest!* Conditions apply.
Get $20 with the promocode HARDBACON
But that's not all – KOHO goes beyond the basics by offering extra cashback rewards when you shop with their partners. This means you can maximize your savings potential and earn even more rewards on specific purchases.
For those looking for more benefits, KOHO offers a paid Everything plan for $19 per month. With this plan, you get access to KOHO's Premium prepaid card, which comes with numerous advantages. You'll enjoy 2% cashback on groceries, eating & drinking, and transportation, along with an impressive 6% cashback on all bookings made through Booking.com. The plan also offers a 4% interest rate on your spendable money, allowing your balance to grow over time. Moreover, the Premium card has no foreign exchange fees, provides one free international ATM withdrawal per month, and enables real-time Interac e-Transfers.
KOHO is a comprehensive package for Canadians seeking an alternative to Nubank for card payments. With its range of benefits, including cashback rewards, interest on spendable money, and a user-friendly mobile app, KOHO offers a secure and convenient way to manage your finances.
Our Favorite Canadian Alternative to Nubank For Rewards: Neo
Neo is a formidable alternative to Nubank for collecting rewards. With no annual fees and a swift 3-minute application process, Neo offers a credit card experience that is both efficient and rewarding. Currently, Neo also offers a $25 sign-up bonus.
One of the most attractive features of Neo is its impressive cashback program. Users can earn up to 15% cashback with leading brands, making it a lucrative option for those who frequently shop with major retailers. Additionally, Neo offers 6% cashback at restaurants, making dining out an even more satisfying experience. For everyday essentials like gas and groceries, Neo grants 2% cashback, providing value for mundane expenditures. What sets Neo apart is its extensive network of over 10,000 local and national partners, ensuring ample opportunities to earn rewards on various transactions. Moreover, even if you don't shop at any partner stores, Neo guarantees a minimum of 0.5% cashback on all your monthly expenses, giving you something back for every purchase you make.
Neo's inclusivity is another key advantage. The Secured Credit Card option ensures guaranteed approval with no hard credit check, making it accessible to individuals who may have a lower credit score or limited credit history. Additionally, Neo provides free credit reporting, empowering users to build and improve their creditworthiness responsibly.
Neo Secured Credit
None with Neo Standard plan
No annual fee
Guaranteed approval
No credit check
Get up to 15% cash back on your first purchase at a Neo partner, plus a $25 Welcome Bonus when you apply through Hardbacon.
To apply for a Neo Credit Card, candidates must reside in Canada, possess a Canadian photo ID, and be of legal age in their province. The credit card is available to people with a minimum credit score of 600, enabling more people to take advantage of its rewards program.
In terms of interest rates, Neo remains competitive, with a Purchase Credit Rate ranging from 19.99% to 29.99% and a Cash Advance Rate from 22.99% to 31.99%. For Quebec residents, the rates are even more favorable, with a Purchase Credit Rate of 19.99% to 24.99% and a Cash Advance Rate of 22.99% to 25.99%.
Neo's exceptional cashback program, simplicity, and flexibility make it a great Canadian alternative to Nubank for those seeking a rewarding credit card experience. With Neo, users can embrace a financial ally that not only enhances their spending power but also promotes responsible financial habits.
Our Favorite Canadian Alternative to Nubank for business accounts: Wise Business
Wise Business is a highly attractive alternative to Nubank for business accounts, offering a comprehensive set of features that make international transactions efficient and cost-effective. With operations in over 70 countries, Wise enables businesses to make international payments while avoiding hidden fees and unfavorable exchange rate markups, resulting in substantial savings.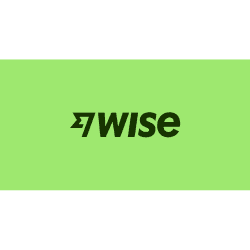 International Business Account from Wise
Make international payments and save money with Wise. Choose from 70+ countries and pay overseas staff or suppliers, with no hidden fees or exchange rate markups.
One of the standout features of Wise Business is the ability to obtain local bank details for 9 different currencies. This feature empowers businesses to offer their customers an easy and free way to make payments, with an impressive 50% of payments being instant or arriving within an hour.
The platform's seamless currency conversion capabilities allow for swift money transfers between currencies, always with the real exchange rate and without excessive conversion fees. With access to up to 54 currencies from a single account, businesses can efficiently manage their global financial operations.
Furthermore, Wise Business streamlines financial administration by integrating with QuickBooks in real-time, facilitating hassle-free payments to up to 1,000 recipients in just one click. Businesses can simply upload a spreadsheet with transfer details and submit a single payment, saving precious time on manual admin work.
For those eligible to open a Wise Business account, including sole traders, freelancers, limited or public companies, partnerships, and charities or trusts in select regions, the platform provides a secure payment option through digital cards. Businesses can create virtual cards to categorize expenses effectively, with instant online access and the option to pay conveniently through Google Pay or Apple Pay.
Wise Business stands out as an excellent alternative to Nubank, offering a robust suite of features that facilitate cost-effective international payments, seamless currency conversions, and efficient financial management for Canadian businesses of all sizes.
Nubank in Canada: The Bottom Line
While Nubank has yet to make its way to Canada, there are compelling alternatives that cater to diverse banking needs. Whether you're looking for high-interest savings, convenient card payments, rewarding cashback programs, or seamless business transactions, the Canadian banking market has got you covered. These alternatives offer similar benefits and features to Nubank, allowing you to take control of your finances with ease.
FAQs About Nubank in Canada
Is Nubank planning to expand to Canada in the future?
As of now, Nubank has not announced any specific plans for entering the Canadian market. However, they have expressed interest in expanding internationally, so it's possible that they may consider Canada in the future.
Are the Canadian alternatives to Nubank safe and secure?
Yes, the Canadian alternatives mentioned in this article are regulated financial institutions and adhere to strict security measures to protect your funds and personal information.