Requirements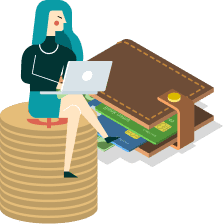 Credit
Score
Canadian
Residency
Required
Income
Insurance
🛍
Purchase protection
Purchase protection coverage up to 90 days from the date of purchase.
📆
Extended warranty
Increase the original manufacturer's warranty to a maximum of 1 extra year.
🦷
Travel accident
Up to $250,000 coverage for travel accidents.
🩴
Emergency purchases
Up to $100 coverage for emergency purchases.
🚗
Auto rental coverage
Rental coverage is included when you charge the entire cost of the car rental with the card.
Benefits
🌎
Worldwide customer service
You can contact customer services 24/7 from any location in the world.
💳
More rewards with additional card
The more cardholders you add, the more earning potential you have.