Requirements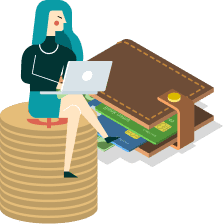 Canadian
Residency
Required
Income
Insurance
📆
Extended warranty
Extended warranty is available for up to 1 year.
🛍
Purchase protection
Purchase protection extends for 90 days from date of purchase.
📵
Mobile device insurance
Mobile devices purchased with the card are insured for up to $1000.
🏥
Medical emergency
Cardholders and dependents are covered with out-of-province emergency medical insurance for 3 days.
⚡️
Trip interruption
Expenses related to trip interruption are covered up to $1000.
❌
Trip cancellation
Expenses related to trip cancellation are covered up to $500.
🚗
Auto rental coverage
The car rental collision and loss damage insurance covers up to $85,000 in damage and theft for rental vehicles.
Benefits
⭐
Exclusive discounts with my favorite brands
Get experiences through Mastercard's Priceless.com and discounts at Hertz, Thrifty and Dollar car rental services.
🪪
VIP Airport lounge pass
Get all the perks of World Elite Mastercard membership, including Boingo wi-fi worldwide, Mastercard Travel Rewards and access to Dragon Pass airport lounges.